Published on:
22:23PM Mar 16, 2018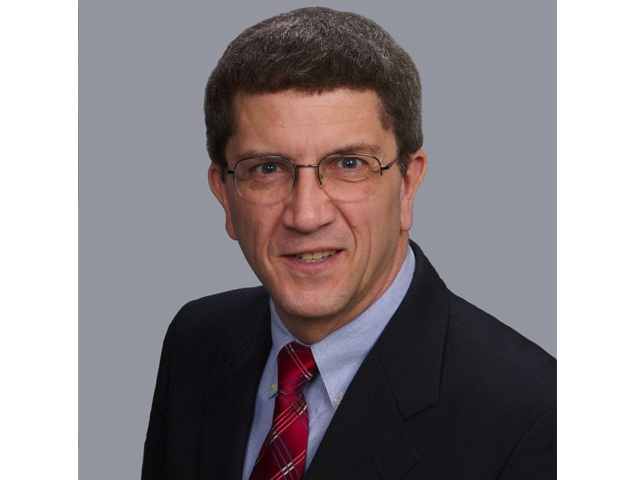 Market Watch with Alan Brugler and Austin Schroeder
March 16, 2018
That Pesky Time Change
I'm not sure about you, but Daylight Savings Time always gets me. It takes me a few days to get use to getting up an hour earlier than I did a few days prior, with the same being said about going to bed. It's only an hour, right?! Well it's Friday and I'm still tired! The change in the schedule messes me up and gets me feeling worn out by the day's end. Well as you look at the table of weekly price changes below, it seems like that spilled over to the ag markets. They sure didn't "Spring Forward," if you understand me. Most of the table is in red, as only soybeans squeezed out gains on the week.  The markets were sluggish to come out of the box and mostly saw losses. The bulls were running and now have seemed to slow down a bit. Who knows maybe Daylight Savings Time got them too!
Corn futures dropped 1.98% on the week in the nearby May contract. Positive demand news was offset by pressure from wheat. Private export sales announcements totaled 572,552 MT during the week as reported by the USDA. Export sales were reported at their largest weekly total dating back to 1994 at 2.505 MMT for the week ending March 8. Total commitments climbed to within 1.2% of last year. Daily ethanol production was reported at 1.025 million barrels per day, with ethanol stocks at a record 24.281 million barrels. An Allendale survey showed an estimate of 88.514 million acres of US corn expected in this month's USDA Planting Intentions report. That would be down 1.6 million acres from last year. Spec traders in corn futures and options showed their most bullish position since June 14, 2016 at a net long position of 233,063 contracts. During the week that ended 3/13, they added 69,529 contracts to that net position.
Wheat futures were lower again in all three markets this week, with MPLS still holding most if its ground, down just 0.93%. Chicago SRW was down a sharp 4.39%, with KC 4.03% lower on forecast for rains at the beginning of next week. Individual state condition ratings on Monday showed conditions improving slightly in parts of TX and OK. KS continued to show deterioration, 1% lower to 12% gd/ex, with the Brugler500 down 6 points at 243. All wheat acres are projected at 46.889 million acres in the US, per an Allendale survey. That would be 880,000 acres above last year. Wheat export sales totaled just 162,807 MT last week, with shipments at 334,808 MT. Commitments for all wheat exports are now 12.5% lower than this time in 2017. Managed money added 8,187 contracts to their KC wheat net long position as of Tuesday, to 28,946 contracts. In CBT Wheat futures and options, they added 3,053 contracts to that net short position to -35,584 contracts as of 3/13.
Soybean futures showed a gain of 10 1/4 cents in the May contract since last Friday. Soymeal was down a slight 0.19%, while soy oil lost 1.23% for the week. The monthly NOPA crush report showed February soybean crush of NOPA members at a Feb record 153.719 mbu. Soy oil stocks were reported at 1.768 billion pounds, well below January. Weekly export sales were tallied at 1.27 MMT for the week of 3/8. That was just half of last week's number, but is well above the same time last year. Total export commitments gained a little ground on last year, now lagging by 6.9%. US soybean acreage is expected to hit 92.104 million acres in 2018 according to an Allendale survey, nearly 2 million acres ahead of last year. Safras & Mercado updated their Brazilian soybean estimate to 117.3 MMT, with Celeres now at 115.7 MMT. Friday's CFTC Commitment of Traders report showed the largest reported managed money net long position since June 7, 2016 at 208,200 contracts. That was a movement of 24,489 contracts from the previous week as of Tuesday.
 

Commodity

 

 

 

Weekly

Weekly

Mon

03/02/18

03/09/18

03/16/18

Change

% Chg

May

Corn

3.8525

3.905

3.8275

($0.077)

-1.98%

May

CBOT Wheat

5

4.8925

4.6775

($0.215)

-4.39%

May

KCBT Wheat

5.3375

5.205

4.995

($0.210)

-4.03%

May

MGEX Wheat

6.2025

6.175

6.1175

($0.058)

-0.93%

May

Soybeans

10.71

10.3925

10.495

$0.102

0.99%

May

Soy Meal

392.9

373.6

372.9

($0.700)

-0.19%

May

Soybean Oil

32.3

31.59

31.98

$0.390

1.23%

Apr

Live Cattle

122.175

123.125

121.25

($1.875)

-1.52%

Mar

Feeder Cattle

143.68

142.53

139.98

($2.550)

-1.79%

Apr

Lean Hogs

67.575

67.85

65.45

($2.400)

-3.54%

May

Cotton

82.09

84.52

82.85

($1.670)

-1.98%

May

Oats

2.685

2.625

2.4225

($0.203)

-7.71%
Cotton futures fell 1.98% on the week in the nearby May contract. Export sales of old crop upland cotton were reported at 321,416 RB, 1.56% above the same week last year. New crop sales were seen at 199,169 RB. Shipments were tallied at 414,403 RB, still 22.63% larger than last year. Total upland export commitments through 3/8 were 19.7% larger than last year. The Adjusted World Price or AWP was updated to 75.12 cents/lb on Thursday, up 99 points from the previous week. Spec funds in cotton futures and options added 2,707 contracts to their net long position now at 85,046 contracts on Tuesday, March 13. The CFTC Cotton on Call report showed mills trimmed their May unfixed call sales position by 1,039 contracts to 31,952 contracts as of March 9.
Live cattle futures slipped 1.52% over the past week. Feeder cattle futures were down 1.79%. Cash cattle traded slightly higher in some places at $127-129 this week. Wholesale beef prices were mixed on the week. They gained $1.45 in the Choice boxes and 40 cents in Select. Weekly beef production was down 0.4% from the previous week, but 1.8% larger than the same week in 2017. Year to date beef production is up 2.8% on 2.3% larger slaughter. The USDA reported 20,157 MT in beef export sales during the week of March 8. That was 25% larger than last year and 2.5% above the previous week. Beef shipments for the week of 3/8 totaled 15,215 MT, 12.82% larger yr/yr but 3.54% lower wk/wk. Managed money backed off their net long position in live cattle futures and options by 7,836 contracts to 84,720 contracts as of Tuesday.
Lean hog futures posted a sharp 3.54% loss since last Friday. The CME Lean Hog index lost another $1.71 over the past week to $67.64. Weekly pork production was up 0.6% from the previous week and 4.2% higher vs. the same week in 2017. Pork production YTD is now 3.5% above last year. Weekly slaughter was reported at 2.413 million head, up 0.4% from the previous week and 3.5% above a year ago. The pork carcass cutout value was down $0.86 for the week (1.17%). Most of the pressure came from the ham primal, down 7.19% for the week, as the belly was the only cut higher, up 5.49%. Export sales of pork for the week that ended 3/8 totaled 31,550 MT, 144% larger than last year and 58.9% above last week. Shipments of pork during that week totaled 24,744MT, 4.8% larger than the week prior and slightly above last year. Spec traders held a net long position of just 9,832 contracts as of March 13 in lean hog futures and options. That was down 5,232 contracts from the previous week, and the smallest reported net long position since December 22, 2015.
Market Watch
Next week will be fairly normal, with no major monthly reports on the crop side. Monday morning will show the USDA Export Inspections report per usual. Individual state condition reports will also be out on Monday. Then on Wednesday, the weekly EIA report will be released, showing ethanol production for this past week. Thursday will show USDA Export Sales report in the morning. Later in the day, the USDA will release the monthly Cold Storage report for February. Friday is the last day for April grain options, with the February Cattle on Feed report released that afternoon.
Visit our Brugler web site at http://www.bruglermarketing.com or call 402-289-2330 for more information on our consulting and advisory services for farm family enterprises and agribusinesses. Sound analysis and advice makes a difference!
There is a risk of loss in futures and options trading. Similar risks exist for cash commodity producers. Past performance is not necessarily indicative of future results.
Copyright 2018 Brugler Marketing & Management, LLC.