Published on:
22:05PM Jan 18, 2019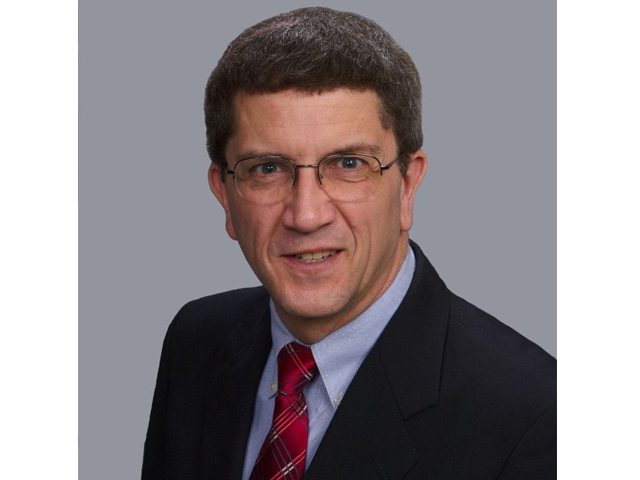 Market Watch with Alan Brugler
January 18, 2018
The China Game
As you know, we are advocates of the trading axiom "If you trade the news you lose". News flow can be somewhat random, full of errors, and often lags the money flow. This week, we had two interesting themes in the media. One was the power struggle between House speaker Pelosi and President Trump, with one trying to prove she's the new sheriff in town (as in you shouldn't give your State of the Union speech in my House until you cave on the Wall) and the other saying he's still in charge (as in stay in Washington and negotiate and you can't use a taxpayer funded military plane to leave until we get a deal with Wall money in it). It was political theatre but didn't solve anything. Neither did the other spectacle. The US and China are floating trial balloons ahead of a scheduled trade meeting in Washington at the end of the month. There was a US leak that tariffs on Chinese stuff coming to the US might be taken off, and a Chinese leak the next day about $1 trillion in buying of US goods in order to bring the trade deficit to zero in 6 years. Please note that these are public hints of the candy that might be available to the other side if a deal is struck, not actual openings. The markets treated them as real, with commodities and equities rallying. That's their way of saying 'we like the sound of that, please make it happen'.
Corn futures rose 3 1/2 cents per bushel for the week, fully recovering from a "bear trap" Tuesday sell off to close 0.9% higher for the week. Corn shipments since September 1 (766 million bushels) have been 61% larger than the previous marketing year through January 10. Export business should remain strong until Argentine new crop or Brazilian double crop corn become available this spring. CONAB estimated Brazilian corn production will be 91.19 MMT, up 100,000 tonnes from their previous estimate. That is much larger than last year's drought reduced crop, but not a record. Weekly ethanol production/corn use was higher this week by 51,000 bpa of output. Ethanol stocks rose 97,000 barrels as gasoline inventories also spiked.  
Wheat futures reversed the previous week pattern, with Chicago lower this week and the other two markets higher. Minneapolis HRS was up 4 1/4 cents per bushel for the week, while KC March was up 1 1/2 cents and Chicago retreated 1 3/4.  Weekly export sales data was not available from USDA. The export inspections report on Monday put YTD wheat shipments at 495 million bushels vs. 558 million the previous year.  They are gaining ground on last year but still lag with 4 ½ months remaining in the marketing year.  USDA expected in December that shipments will surpass last year by almost 100 million bushels.  US FOB prices are now well below Russian offerings, but freight differentials still price the US out of some markets.
 

Commodity

 

 

 

Weekly

Weekly

Mon

01/04/19

01/11/19

01/18/19

Change

% Chg

Mar

Corn

$3.8300

$3.7825

$3.8175

$0.035

0.93%

Mar

CBOT Wheat

$5.1700

$5.1950

$5.1775

($0.018)

-0.34%

Mar

KCBT Wheat

$5.06

$5.05

$5.06

$0.015

0.30%

Mar

MGEX Wheat

$5.703

$5.700

$5.743

$0.042

0.75%

Mar

Soybeans

$9.22

$9.10

$9.17

$0.065

0.71%

Mar

Soy Meal

$319.00

$314.60

$315.10

$0.500

0.16%

Mar

Soybean Oil

$28.41

$28.17

$29.01

$0.840

2.98%

Feb

Live Cattle

$121.93

$124.98

$126.53

$1.550

1.24%

Jan

Feeder Cattle

$144.90

$146.13

$141.45

($4.675)

-3.20%

Feb

Lean Hogs

$61.95

$62.65

$61.23

($1.425)

-2.27%

Mar

Cotton

$72.52

$72.49

$73.89

$1.400

1.93%

Mar

Oats

$2.8000

$2.9475

$2.9875

$0.040

1.36%
Soybean futures rallied 0.71% this week, with all of the gain on Thursday and Friday. Soybean meal was up 0.16% and soy oil was up 3%. Leaks of various trade proposals that might be discussed in a US/China meeting at month end had a "more export sales" flavor that bean traders likely. Weekly export inspections were 39.9 million bushels for the week. Since September 1, 675 million bushels have been exported. USDA did show another soybean vessel headed to China. Private estimates for Brazilian production have dropped into the 115-118 MMT range. Harvest is about 10% completed in Parana, ahead of the 5 year average pace.
Register NOW for the Brugler Marketing Winter Seminars in Dayton, OH on January 30-31 and Omaha, NE on February 4-5. Visit our web site, or call 402-289-2330 for an invitation.
Cotton futures found a comfort zone in the 72-73 cent range on the futures, hitting the downside count from a Head & Shoulders top on the continuation charts. They found good technical buying on a Gann support line and rallied away from it later in the week. India cut projected production and exports, giving the US market a lift. The rising stock market also encouraged demand thoughts. The Commitment of Traders, Cotton On Call and Average World Price (AWP) calculations were all on the 'not issued' list. The Cotlook A Index was 82.90 on January 17. That was up 0.30 cents per pound for the week.  
Live cattle futures rose 1.24% this week on top of a 2.5% gain the previous week. Cash cattle trade was slow to develop in the south, with packers bidding $124 and feedlots trying to get $125-126 on Friday afternoon. Feeder cattle futures were down a sharp 3.2% for the week, with feedlots reluctant to place cattle ahead of a big winter storm, and feed prices rising. The CME feeder cattle index was $142.05 on January 17, down $3.41 for the week. Wholesale beef prices were higher this week, with choice boxes up 0.3% and the Select 600-900# carcass values up 1.5%. The Choice/Select spread narrowed $2.49 to only $3.70. The current market doesn't want to pay you to put extra finish on them. It is not unusual for it to reach zero in February or March. Weekly beef production was down 1% from the previous week and 1.7% larger than the same week in 2018.  Beef production YTD is down 4.2% on 4.2% smaller slaughter.
Lean hog futures lost 2.27% for the week despite a rally on Friday. The February futures contract premium to cash got down to about $2 before widening going into the weekend. The CME Lean Hog index was $58.18 on Friday, up $2.19 from the previous week. The pork carcass cutout value lost 99 cents per cwt this week, or 1.4%. The pork loins were the strongest, with pork bellies the weakest after being the bull leaded the week before. Pork production this week was down 1.8% from the previous week but still 7.3% larger than the same week in 2018. Pork production for the year to date is up 0.1% from last year on 0.4% more slaughter. Yes, that means average carcass weights might be a little lighter.
Market Watch
The market takes a rare day off on Monday for the MLK federal holiday. That delays weekly Export Inspections until Tuesday, and EIA weekly ethanol data until Thursday. We'll still be missing other data, however, due to the partial government shutdown. There will be no Commitment of Traders reports until the shutdown is over.  Ditto for USDA weekly Export Sales, the monthly Cold Storage and Cattle on Feed reports. Friday will still be expiration day for February serial options in grains and oilseeds.  
Visit our new Brugler web site at http://www.bruglermarketing.com or call 402-289-2330 for more information on our consulting and advisory services for farm family enterprises and agribusinesses.
Sound analysis and seasoned advice makes a difference to your bank account!
There is a risk of loss in futures and options trading. Similar risks exist for cash commodity producers. Past performance is not necessarily indicative of future results.
Copyright 2019 Brugler Marketing & Management, LLC.