Published on:
22:04PM Dec 09, 2016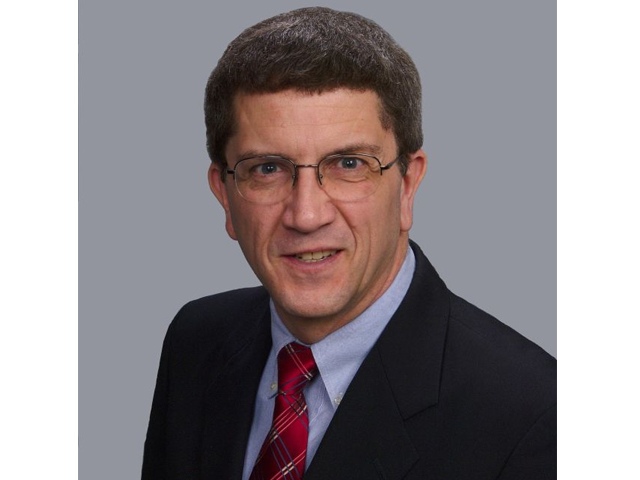 Market Watch with Alan Brugler
December 9, 2016
The Fire Is So Delightful
The opening lyrics to the song "Let It Snow" are "Well the weather outside is frightful, but the fire is so delightful." This phrase one came to mind as I compared the frigid US weather forecast with the buying heat showing up in a number of commodity markets this week. We're getting a spell of much below normal temperatures as a polar air mass broke off and is moving into the central US. It presents some challenges for cattlemen in particular, and some worry for wheat growers in areas with no snow cover. For the corn and bean crowd, it is time for meetings, bookkeeping and enjoying that fire.  Speaking of being on fire, hogs were up almost 12% this week, and corn was up 4.4%.  The broader CRB Index gapped higher on Monday and was holding at least half of the gain at midday on Friday. This was not a weak dollar story, as the buck was up for the week. Export demand is part of the equation, with great debate about the underlying motivations for the buyers.
Corn futures were up 15 cents this week.  That's great for the sellers, not so good for the end users. Weekly export sales through December 1 were larger than the trade expected, at 1.495 MMT. Export commitments YTD are 74% larger than last year at this time. Commitments are 56% of the USDA full year forecast, and ahead of the 52% average pace for this date. On Friday, USDA made no changes to the US supply/demand balance sheet other than raising the expected price midpoint by 5 cents to $3.35. World production was increased, however, and world ending stocks are now seen at 222.3 MMT vs. 218.19 in November.  Chinese production was bumped up to 219 MMT, with their ending stocks put at 106.31 MMT. That is 47.8% of the world total and down only 4.46 MMT from last year despite efforts to cut production and limit imports. The Friday night Commitment of Traders report showed that the large spec funds were still net short 72,592 contracts as of December 6, and had added 3,331 in the previous week.
Wheat futures were higher in KC and CHI this week, while giving back a little in MPLS spring wheat as spreads were unwound.  USDA reported weekly export sales of 527,200 MT through December 1. Export commitments (which include already shipped bushels) are 74% of the full year forecast. The 5 year average for this date is 71%. Unshipped sales on the books are 32% larger than last year at this time.  USDA made no changes on the US wheat S&D table on Friday, leaving ending stocks at 1.143 billion bushels.  World ending stocks were increased again, to 252.1 MMT from 249.23 MMT in November.  The Aussie crop was bumped up more than 4 MMT to a record 33 MMT.  Wheat appears to like global warming, if you look at these record yield all around the world.
 

Commodity

 

 

 

Weekly

Weekly

Mon

11/25/16

12/02/16

12/09/16

Change

% Chg

Dec

Corn

$3.49

3.375

3.525

$0.150

4.44%

Dec

CBOT Wheat

$3.96

3.875

4.0025

$0.128

3.29%

Dec

KCBT Wheat

$4.11

3.9

3.955

$0.055

1.41%

Dec

MGEX Wheat

$5.27

5.43

5.36

($0.070)

-1.29%

Jan

Soybeans

$10.46

10.275

10.375

$0.100

0.97%

Dec

Soy Meal

$320.80

310.7

317.4

$6.700

2.16%

Dec

Soybean Oil

36.66

37.51

36.74

-0.77

-2.05%

Dec

Live Cattle

$110.75

108.225

108.725

$0.500

0.46%

Jan

Feeder Cattle

$127.23

124.60

125.95

$1.350

1.08%

Dec

Lean Hogs

$51.05

50.75

56.725

$5.975

11.77%

Mar

Cotton

71.25

71.04

70.8

-0.24

-0.34%

Dec

Oats

$2.09

2.0025

2.14

$0.138

6.87%
Soybeans crept 10 cents higher for the week, a 1% gain that was a result of meal rising 2.2% but soy oil losing 2%. Weekly US soybean export sales were stronger once again at 1.46 MMT. Export commitments are 27% larger than last year at this time, with 77% of the full year USDA forecast on the books. On Friday, USDA left the projected US ending stocks UNCH at 480 million bushels, taking a wait and see attitude on both crush and exports. They did raise the average cash price for the year by 25 cents, recognizing recent firmness. World ending stocks were hiked to 82.9 MMT from 81.5 MMT, with no change in either US or South American production. Old crop carryover was increased, as were likely ending stocks for Argentina.
I will be speaking live with Joe Vaclavik on Market Rally Radio this Monday, December 12 at 2:06 PM CST.
Catch us live, or listen to the podcast!
Cotton futures leaked another 0.34% lower this week after a 1% drop the previous week. Friday news took the blame, with USDA discovering higher US cotton yields and raising production. Projected exports were bumped up 200,000 bales, but the rest went to ending stocks. Those are now seen at 4.8 million bales. The world stocks estimate also moved higher, to 89.15 million bales from 88.31 million a week ago. US weekly export sales were very strong for the post-Thanksgiving week, at 405,200 running bales. US cotton export commitments are 56% larger than they were a year ago at this time. USDA dropped the average world price (AWP) for this week to 60.22, still well above LDP territory.  
Live cattle futures rallied a net 50 cents this week, Feeder cattle were up $1.35 or 1.1%. The CME Feeder Index was up $.82 for the week at $127.82.  Cash cattle prices were disappointing, dropping to $110 in the south and $170 in the carcass based market. These were down $4-5 from the previous week. Weekly cattle slaughter was estimated at 611,000 head, down from 616,000 last week but up 31,000 from the same week in 2015. Weekly beef production was 5.8% larger than year ago, with beef production YTD up 5.7%.  Wholesale beef prices rose $4.69 in the Choice two weeks ago, but gave back $.78 this week. Select boxes were down $1.02 or 0.6%. The speculative community is heavily long cattle. The managed money short position on December 6 was only 11,158 contracts, the smallest since January 2015. They were long 85,100.
Lean hog futures were up a huge 11.8% this week following a  6.8% advance the previous week. That is a whole lot of short covering! Front month December expires on the 14th, but correctly anticipated a rise in the CME Lean Hog Index.  The CME Lean Hog index was $53.17, up $4.37 from the previous week. Weekly slaughter of 2.443 million head was down from last week's record 2.535 million, but up 13,000 from the same week in 2015.  Despite the larger kill, weekly pork production was down 0.5% from the same week in 2015 due to lighter average hog weights. Pork production YTD is up 1.1%. The pork carcass cutout value was up 3.49% this week, or $2.56 per cwt.  What will the packers do with all that extra jingle?
Market Watch
With the monthly USDA reports out of the way for grains, we're back to a more typical USDA report rotation. Weekly Export Inspections are due on Monday and weekly Export Sales on Thursday. The Fed is meeting on Tuesday and Wednesday, with an increase in short term interest rates widely expected on Wednesday.  Wednesday will also mark the expiration of the December grain and hog contracts.  NOPA is expected to release their November crush report on Thursday.
Visit our Brugler web site at http://www.bruglermarketing.com or call 402-289-2330 for more information on our consulting and advisory services for farm family enterprises and agribusinesses.Clients can also get one touch access to our cash market and hedging recommendations via our mobile web site.  You will be taken to the mobile home page automatically if you visit our web site with the mobile device. Three times daily fundamental news from Brugler is available on the free side of the mobile site.
There is a risk of loss in futures and options trading. Past performance is not necessarily indicative of future results.  Copyright 2016 Brugler Marketing & Management, LLC