Published on:
22:20PM Nov 02, 2018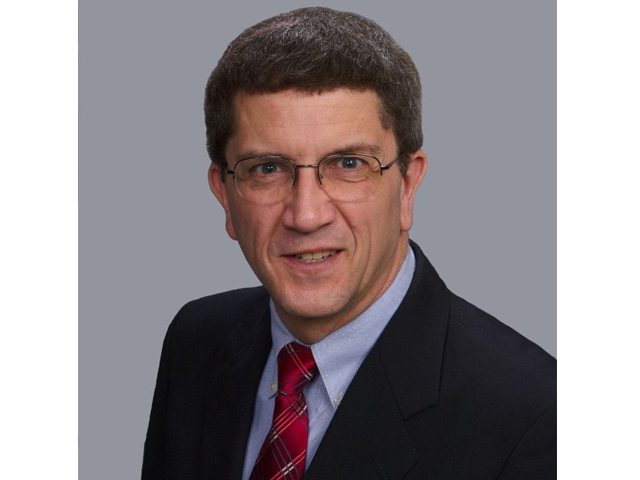 Market Watch with Alan Brugler
Nov 2, 2018
The Gales of November Came Early
Gordon Lightfoot had a hit song some years ago titled "The Wreck of the Edmund Fitzgerald".  It was based on a real ship wreck in a bad Lake Superior storm on November 10, 1975 with 29 lives lost. The lyrics build the gloom and doom scenario and then the ship sinks with all hands lost. It's a disaster, and I'm often reminded of it when we get those cold and grey October and November days with high winds and maybe some snow blowing around. October is over now, but for the equity markets the gales of November clearly came early.  The S&P 500 was down nearly 12% from its high before the month end short covering rally on Tuesday and Wednesday. Commodities benefitted a slightly from being inversely correlated to equities. November beans were only down 2% for the full month, but ended it 6% below the mid-month high. KC Wheat was down 5% from its mid-month high. It's an ill wind that blows no good. Hogs caught a tailwind that lifted December futures 14.3% from the October 22 low.   
Corn futures managed to post a 3 1/2 cent gain over the course of the week. Although another week of poor export sales data limited those gains. Monday's Crop Progress report indicated that the US corn crop was 63% harvested as of last Sunday, even with the normal pace. This week stayed fairly dry for most of the WCB, helping those states that are lagging to catch up. Export sales for 18/19 were reported at just 394,441 MT, up 12.85% from the week prior but nearly half of the same time last year. The monthly Grain Crushings report from USDA showed 449.267 mbu of corn used for ethanol production during September, down 7.1% from August but 0.84% larger than last year. Census reported September exports at 5.256 MMT (206.9 mbu) on Friday, well above a year ago. The end of October meant the discovery of the fall crop insurance price, which was December's average October close of $3.68 vs. the spring price of $3.96. The CFTC Commitment of Traders report showed managed money trimming 11,112 contracts from their net long position in corn futures and options in the week ending October 30. That put their net long position at 14,269 contracts as of Tuesday.
Wheat futures saw gains in all three markets this weekly go 'round. Chicago SRW was up 0.69% for the week, with KC HRW 0.80% higher. Minneapolis spring wheat was the weakest but still up 0.48%. The weekly Crop Progress report put winter wheat planting at 78% complete as of last Sunday, lagging normal pace by 7%. Initial condition ratings showed that 53% of the crop was rated gd/ex, with a Brugler500 of 344, down 1 point from a year ago. Condition ratings at time of year have a very weak correlations with yield. Weekly wheat export sales exceeded expectations at 582,545 MT, which was well above last year. Monthly exports reported by Census showed September shipments of 1.821 MMT (66.89 mbu) on Friday, down 22.7% from last year. Friday's Commitment of Traders report from CFTC indicated spec traders adding 18,612 contracts to their net short position in CBT wheat futures and options for the week ending October 30 to a net position of -44,717 contracts. They trimmed 11,268 contracts from their net long position in KC wheat futures and options during that week, taking it to 10,444 contracts.
 

Commodity

 

 

 

Weekly

Weekly

Mon

10/19/18

10/26/18

11/02/18

Change

% Chg

Dec

Corn

$3.6700

$3.6775

$3.7125

$0.035

0.95%

Dec

CBOT Wheat

$5.1475

$5.0525

$5.0875

$0.035

0.69%

Dec

KCBT Wheat

$5.16

$5.00

$5.04

$0.040

0.80%

Dec

MGEX Wheat

$5.888

$5.778

$5.805

$0.027

0.48%

Nov

Soybeans

$8.57

$8.45

$8.75

$0.303

3.58%

Dec

Soy Meal

$313.10

$307.30

$311.00

$3.700

1.20%

Dec

Soybean Oil

$29.14

$28.16

$28.20

$0.040

0.14%

Dec

Live Cattle

$116.78

$118.40

$117.08

($1.325)

-1.12%

Nov

Feeder Cattle

$154.10

$154.80

$152.50

($2.300)

-1.49%

Dec

Lean Hogs

$51.60

$57.93

$58.13

$0.200

0.35%

Dec

Cotton

$77.92

$78.53

$78.79

$0.260

0.33%

Dec

Oats

$2.9525

$2.9200

$2.8425

($0.078)

-2.65%
Soybean futures were the bright spot this week, posting a 3.58% gain on positive news on the trade war front. Soybean meal was up 1.20% for the week, with soy oil gaining just 0.14%. A Thursday tweet from President Trump stated that the US and China leaders had talked and "discussions were moving along nicely." The two are planning to meet at the G-20 in Argentina at the end of the month. US soybean harvest was reported at 72% complete as of Sunday, lagging the normal pace by 9%. USDA's Export Sales report on Thursday showed sales of just 395,807 MT in the week of 10/25, down 75.2% from the same time last year. Thursday's Fats and Oils report indicated that 169.23 mbu of soybeans were crushed in September, well above the same month in 2017. On Friday, Census showed 3.238 MMT (118.95 mbu) in exports during September, 27.5% lower than the same month a year ago. The average close price for the November contract during October was $8.60, setting the fall crop insurance price vs. $10.16 in the spring. Spec funds in soybean futures and options added another 26,883 contracts to their CFTC net short position at 71,305 contracts as of October 30. That will likely change with this week's late market action.
Cotton futures eeked out a 0.33% gain on the week. Thursday saw triple digit gains on the news that President Trump and China's President Xi had talked and trade discussions were moving along. Monday's Crop Progress report showed the US cotton harvest at 44% complete as of Sunday vs. the 43% average. Conditions were up 1% to 35% gd/ex, with the Brugler500 actually dropping 5 points to 291 on higher poor/very poor ratings. September cotton exports were reported at 715,034 bales on Friday according to Census data, up 23.89% from a year ago. The weekly Export Sales report showed net reductions of 49,004 RB in 18/19 upland cotton sales during the week ending Oct 25, with most of that caused by net cancellations of 81,258 RB to China. Sales for 19/20 were reported at 92,928 RB, as 88,000 RB in sales were to Chinese importers. The Friday Commitment of Traders report showed money managers trimming 2,026 contracts from their net long position as of Tuesday. That net position was at 45,778 contracts as of October 30.
Live cattle futures dropped 1.12% on the week. Feeder cattle futures also fell, down 1.49% since last Friday. The CME feeder cattle index was down 12 cents from the previous Friday at $153.89 on 10/25. Wholesale beef prices were sharply higher again this week. Choice boxes rose $5.03 ( 2.4%) while Select rose $2.64 for a 1.3% increase. Weekly beef production was up 1.1% from the previous week but down 0.7% from the same week a year ago. US beef production YTD is up 2.7% over last year. CFTC's Commitment of Traders report on Friday showed spec funds cutting another 3,921 contracts from their net long position as of 10/30. That took their net position to 71,297 contracts in live cattle futures and options.
Lean hog futures settled down a bit but still posted a 0.35% gain this week. The CME Lean Hog index was reported at $64.07 on Friday, down $1.04 for the week. The pork carcass cutout value was down $1.52 or 2% for the week. The ham was the only primal cut to see a gain. Pork production this week was up 1.5% from last week and 5.3% larger than the same week a year ago. Production YTD has been 2.6% larger than in 2017. Slaughter was estimated at 2.593 million head, up 1.2% wk/wk and 6.1% yr/yr. CFTC data on Friday showed the spec funds adding 4,065 contracts to their net long position in lean hog futures and options at 32,330 contracts as of Oct 30.
Market Watch
Please note that we roll back to Standard time this weekend.  Areas using daylight savings time will roll clocks back one hour on Sunday morning. USDA's Export Inspections and weekly Crop Progress reports will be released on Monday afternoon as per usual. Tuesday is Election Day in the US and the results could very easily impact the dollar, the stock market and the commodities markets. The weekly EIA ethanol production and stocks report is on Wednesday. Thursday starts with the weekly Export Sales report from USDA. We'll also get the monthly USDA Crop Production and WASDE reports on Thursday at 11 AM CST. The Fed is meeting Wednesday and Thursday. A rate hike is thus possible although most traders are looking for December rather than November. December cotton futures options expire on Friday.
Visit our Brugler web site at http://www.bruglermarketing.com or call 402-289-2330 for more information on our consulting and advisory services for farm family enterprises and agribusinesses. Sound analysis and seasoned advice makes a difference to your bank account!