Published on:
22:00PM Apr 21, 2017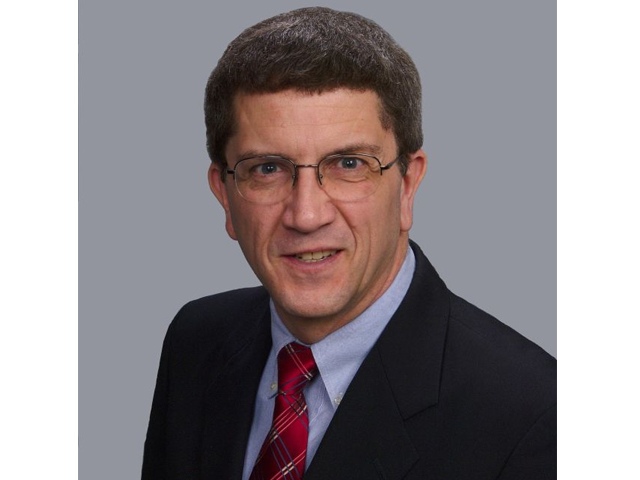 Market Watch with Alan Brugler
April 21, 2017
The Greens Are Not High
On a visit to Denver this week, we were warned that Thursday was 4/20, apparently some kind of holiday in the pot smoking community. Since the stuff is legal in Colorado, the assumption was that a lot of folks would be high, particularly after 4:20 pm. I did encounter a couple young ladies in the hotel elevator who talked (and smelled) as if they'd been burning some grass. They were definitely high.  You might make that tie to the cattle market, but certainly not to the green stuff on our chart like corn, soybeans, wheat and oats.  It was a tough week for those commodities. Maybe it is all the rain, but they just couldn't catch fire.
Corn futures were down 14 cents this week, and are now 2 ½ cents lower than they were 2 weeks ago.  Easy come, easy go! Corn planting progress is still lagging year ago, with 6% done through last Sunday. The number would typically pick up 10 to 15 points this week, but huge acreage is not expected due to a combination of wet soils and soil temps in some areas. Total export commitments are still 43% larger than last year, which can either mean a big summer shipping program or a larger book of business rolled over to 2017/18 next September. Commitments have reached 89% of the full year USDA forecast. They would typically be 86% at this time. The Commitment of Traders report showed spec funds adding 13,392 contracts to their net short position in corn futures and options as of last Tuesday. Their net short position of 171,809 contracts is the largest reported position since September 27.
 

Commodity

 

 

 

Weekly

Weekly

Mon

04/07/17

04/13/17

04/21/17

Change

% Chg

May

Corn

3.595

3.71

3.57

($0.140)

-3.77%

May

CBOT Wheat

4.24

4.2975

4.05

($0.248)

-5.76%

May

KCBT Wheat

4.2175

4.2725

4.045

($0.228)

-5.32%

May

MGEX Wheat

5.1825

5.3025

5.265

($0.038)

-0.71%

May

Soybeans

9.42

9.555

9.51

($0.045)

-0.47%

May

Soy Meal

307.4

317.5

309.6

($7.900)

-2.49%

May

Soybean Oil

31.62

31.19

31.94

$0.750

2.40%

Apr

Live Cattle

120.05

125.375

129.8

$4.425

3.53%

Apr

Feeder Cattle

133.75

137.80

138.55

$0.750

0.54%

May

Lean Hogs

69

68.3

63.025

($5.275)

-7.72%

May

Cotton

73.46

75.62

78.99

$3.370

4.46%

May

Oats

2.165

2.255

2.175

($0.080)

-3.55%
Wheat futures lower in all three markets, but the spreads were moving. Chicago SRW dropped 5.76%, with KC HRW down 5.3%.  Minneapolis spring wheat was down only 0.7% and did surprisingly well in the face of a bearish spring wheat acreage number from Stats Canada on Friday morning. The Canadian producers are planning to increase spring wheat acreage 8.2% from last year. That was more than expected, although still 9.5% smaller than 2 years ago. US winter wheat crop condition ratings continued to improve.  The Brugler500 Index rose from 344 to 346 this week. That is still below the 355 index for the same week in 2016. Both HRW and SRW ratings improved, with the latter now above year ago. In the CFTC COT report, spec funds added another 7,667 contracts to their net short position in Chicago Wheat Futures and options for the week ending April 18. Planalytics, a satellite imaging company, estimates 2017 winter wheat yield at 49.8 bu/ac, a 0.8 bu/ac increase over their previous forecast.
Soybeans lost 4 ½ cents this week, with meal sinking $7.90/ton but soy oil rising 2.4% on optimism about biodiesel. It sure wasn't due to strong palm oil prices, as Malaysia posted 8 month lows. Managed money was shown to continue their short positioning as of Tuesday. They added 16,095 contracts to their net short position in soybean futures and options contracts. Stats Canada showed the country's canola producers intending to plant 22.39 million acres, higher than most expected and 9.92% larger than last year. The report also showed intended Canadian soybean acreage increasing 27.47% yr/yr to a still small 6.96 million acres. Traders had been looking for only 6 million.US soybean export commitments have hit 101% of the full year forecast, with the 5-year average for this date only 95%. More importantly, 88% of the full year estimate has already been shipped.  
Cotton futures jumped 4.5% this week in the old crop May futures. May goes into delivery this week, and there were some aggressive moves made to get out of the way. Weekly export sales of old crop upland cotton slowed to 226,300 RB. There were an additional 117,100 RBs booked for 2017/18 delivery. Pima business totaled 11,900 RB. US Export commitments (shipped plus outstanding sales) total 101% of recently increased full year WASDE estimate. They typically would be 95% at this point. In the weekly COT report, managed money added 3,102 contracts to their net long position in cotton futures and options contracts. Their net long position stood at a reported 83,370 contracts on April 18. The new USDA average world price (AWP) is 68.97 cents/lb, up 2.26 cents from last week.
Live cattle futures rose another 3.5% this week as they chased the cash cattle market higher. Cash cattle traded $132-133 on Wednesday with northern packers particularly motivated to fulfill export contracts. The wholesale beef market was higher this week. Choice boxed beef advanced 2.4% and Select boxes were up 2.2%. Weekly beef production was up 0.2% from last week and up 0.8% from the same week in 2016. Year to date production is now up 4.7% on 6% more slaughter. Estimated carcass weight was down to 809# with average live weight at 1,341#.  The Commitment of Traders report showed the big spec funds adding another 8,161 contracts to their big net long in cattle. The monthly USDA Cattle on Feed report on Friday showed more cattle than expected. Placements were 111.1% of year ago, when only 106-107% had been expected. Marketings were just slightly above trade expectations at 109.56% of March 2016. With the unanticipated feeder placements, April 1 On Feed was larger than expected at 100.47%.
Lean hog futures sank 7.7% this week, continuing a string of losses as the market tries to price in sharply expanded production. The CME Lean Hog index dropped to $61.59 and was $1.43 below May futures going home on Friday. Weekly estimated FI slaughter (including Saturday) of 2.287 million head was up 2.9% from the previous week and also 2.4% larger than the same week in 2016. Pork production YTD is now 1.7% larger than last year. Weekly production was 1.9% larger than the same week in 2016. The USDA pork carcass value was up 88 cents in the afternoon FOB Plant report, with an average of $75.47 on Friday. That was a gain of 1.19% for the week. National cash hog base prices averaged 47 cents lower in the afternoon report, with a weighted average of $53.41 and a range reported from $50.00-$54.50.
 Market Watch
Grain traders will begin the week adjusting to any surprise positions inherited with the May options expiration on Friday.  Cattle traders will be reacting to the COF report results released after the market close on April 21.  There will also be more than normal interest in the USDA Cold Storage report to be released on Monday evening (4/24/17) due to uncertainties about domestic consumption and export drawdowns.  We'll get the "usual" weekly Export Inspections report on Monday morning and Crop Progress on Monday afternoon. The CP report should also show soybean plantings for the first time.  Monday is also first notice day for May cotton futures deliveries.  The regular USDA Export Sales report is scheduled for Thursday, as is expiration of the April Feeder Cattle contract.  Friday marks the end of the month asset allocation trades, and the expiration of April Live Cattle futures. 
Visit our Brugler web site at http://www.bruglermarketing.com or call 402-289-2330 for more information on our consulting and advisory services for farm family enterprises and agribusinesses. Clients can also get one touch access to our cash market and hedging recommendations via our mobile web site.  You will be taken to the mobile home page automatically if you visit our web site with the mobile device. Three times daily fundamental news from Brugler is available on the free side of the mobile site.
There is a risk of loss in futures and options trading. Past performance is not necessarily indicative of future results.  
Copyright 2017 Brugler Marketing & Management, LLC