Published on:
21:55PM Mar 15, 2019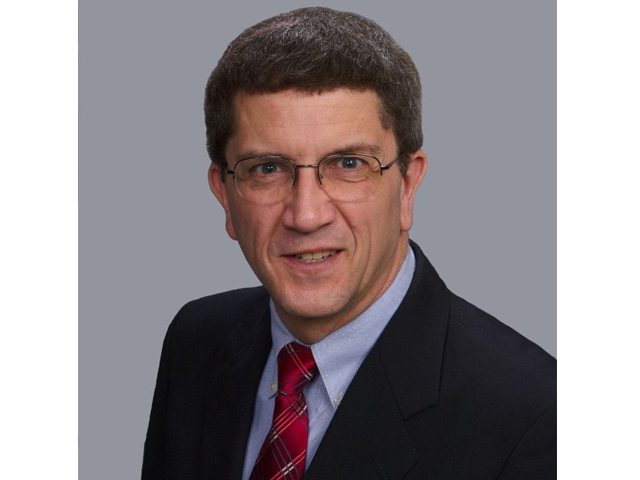 Market Watch with Alan Brugler
March 15, 2019
The Ides of March and Coming of Spring
The Ides of March (15th) have come again, famously the day Julius Caesar was assassinated by his "friend" Brutus and a group of conspirators. According to Plutarch (and later Shakespeare), Caesar had been warned in advance by a soothsayer to "beware the Ides of March". He didn't, and the rest is history. What's that got to do with commodities?  Mid-March is sometimes an inflection point for the ag group, with Spring officially beginning on the 20th and the emphasis shifting from last year's crop to prospects for the Northern Hemisphere crops soon to be planted. Weather tends to become more of a concern (vs. the dollar, exports, South America) and various crops either bid for acres or discourage them. In our case, the weather has played Brutus, featuring a nasty blizzard in the western Plains, and widespread flooding in the Missouri River basin and tributaries. Tighten up your toga, it could get interesting!
Corn futures were up 2.5% this week after losing 2.3% the previous week. That put us back within ¼ cent of where we were two weeks ago. The market rejected a technical breakout below a support line on the weekly chart by rallying back above it. Ethanol stocks declined by 530,000 barrels for the week, with futures higher. The weekly export sales report was disappointing for old crop, but traders expected the price break to attract more business. The biggest problem is the outstanding (unshipped) sales are 41% smaller than year ago at this time. Total commitments are 68% of the USDA full year forecast, vs. 76% average for this date. China is also back in the market for US sorghum and rumored to be shopping corn offers.  On Friday afternoon, the CFTC confirmed another huge increase in the speculative short position. The spec funds added 81,188 contracts to their net short in the week ending March 12. That put them net short 257,965 contracts for futures and options combined, a new all time record for bearish position size.
 

Commodity

 

 

 

Weekly

Weekly

Mon

03/01/19

03/08/19

03/15/19

Change

% Chg

May

Corn

$3.7300

$3.6425

$3.7325

$0.090

2.47%

May

CBOT Wheat

$4.5725

$4.3950

$4.6225

$0.228

5.18%

May

KCBT Wheat

$4.45

$4.31

$4.43

$0.123

2.84%

May

MGEX Wheat

$5.583

$5.493

$5.548

$0.055

1.00%

May

Soybeans

$9.12

$8.96

$9.09

$0.135

1.51%

May

Soy Meal

$307.40

$303.70

$310.80

$7.100

2.34%

May

Soybean Oil

$30.24

$29.65

$29.43

($0.220)

-0.74%

Apr

Live Cattle

$129.55

$129.68

$129.10

($0.575)

-0.44%

Mar

Feeder Cattle

$141.23

$143.93

$141.33

($2.600)

-1.81%

Apr

Lean Hogs

$56.40

$60.55

$68.80

$8.250

13.63%

May

Cotton

$73.85

$73.49

$75.50

$2.010

2.74%

May

Oats

$2.6425

$2.6350

$2.7700

$0.135

5.12%
Wheat futures proved once again that markets are mean reverting.  They got too cheap, and then they rallied back toward the trend.  Chicago was up 5.2% after losing 3.9% the previous week on a lack of export demand.  KC HRW was up 2.8% after dropping 3.1%. MPLS spring wheat was down 1.6% the previous week and only rallied 1% this week. There are still major questions about spring wheat planting. The 5 week price drop did attract global buying interest, with a half dozen countries holding purchase tenders this week. It isn't clear yet how successful the US was in winning those tenders. Export commitments ARE now running 3% above year ago, something USDA has been anticipating all year in their supply/demand tables.  The Commitment of Traders report on Friday afternoon showed the large spec funds stubbornly net short 72,148 contracts in Chicago SRW as of March 12, a change of only 301 from the previous week.
Soybean futures were up 1.5% this week but still about 3 cents per bushel below where they were two weeks ago. Soybean meal was up 2.3% from Friday to Friday. Soy oil lost another 0.7%. USDA's weekly Export Sales report on Thursday showed strong sales of 1.9 MMT for the week ending March 7, with 1.7 MMT of that total destined for China. Unshipped export sales on the books are 44% larger than last year.  Full year commitments are still 16% below last year due to the slow shipping pace in the first six months. The Commitment of Traders report for the week ending March 12 showed the spec funds adding 39,895 contracts to their net short on the week, taking it to -90,197 contracts.  
Cotton futures rose 2.7% for the week. US Cotton export commitments are 88% of the full year WASDE estimate, nearly matching the 5 year average pace of 89% for this date.  Due primarily to Chinese cancellations over the past few months, unshipped sales on the books are 14% smaller than last year at this time. The CFTC Commitment of Traders report on Friday showed the large spec funds getting even more bearish. They added 1,706 contracts to their net short position in the week ending March 12, extending it to -20,007 contracts of futures and options.
Live cattle futures were down $.57 this week in nearby April. Cash cattle trade was mostly $127 this week ($203-205 in carcass areas), down from $128-128.50 the previous week. Carcass weights continue to run well below year ago due to miserable feedlot conditions in the Plains. Feeder cattle futures were down 1.8% for the week, not surprising with cattle down and corn higher. The CME feeder cattle index was $137.65, down $2,38 for the week. Feedlots have been reluctant to refill lots given very poor pen conditions in the WCB and northern Plains. Wholesale beef prices were mixed this week, with choice boxes up 0.4% while Select 600-900# carcass values were down 0.7%. USDA weekly beef production was down 2.0% from the previous week and down 2.3% from the same week in 2018. Weekly slaughter was down 1.7% due to transportation problems caused by blizzards and flooding. Beef production YTD is down 1.7% on 0.3% smaller slaughter.  Cattle are the only commodity in our table right now where the spec funds are net long. They reduced that long by 366 contracts in the week ending March 12 but it was still 128,713 contracts.
Lean hog futures jumped 13.6% this week on top of a 7.4% gain from the previous week. Panicked shorts fueled the first part of the move. On Thursday, USDA reported the largest weekly pork export sales since 2016 for a single week, and the largest Chinese buying in two years. With the Chinese hog herd 16.6% smaller in February than it was a year ago, visions of much larger pork sales are floating around despite the huge tariffs China still has in place. The CME Lean Hog index was $54.13 on Friday, up $2.38 from the previous week and finally beginning to move higher as the futures have been anticipating. The national base hog cash price was up $6.72 for the week. The pork carcass cutout value rose $4.85 or 7.5% for the week. The two week gain is 12.87%. Pork production this week was down 3.3% from the previous week but still up 1.6% from the same week in 2018. Pork production for the year to date is up 2.5% from last year on 2.2% more slaughter. Commitment of Traders data released Friday showed the large spec funds still net short 3,633 contracts as of March 12, having reduced it by 2,659 contracts for the week.  Some of those shorts were likely blowing out on Friday.
Market Watch
This will be a "regular" report week. The USDA Export Inspections report is scheduled for Monday. The weekly EIA ethanol report will be out on Wednesday with USDA's weekly Export Sales report on Thursday.   The Fed meets on Tuesday and Wednesday, but is not expected to change interest rates at this meeting. Friday will mark the expiration of the April serial options for corn, wheat and the soy complex. USDA will also issue their monthly Cattle on Feed report and Cold Storage report on Friday afternoon.
Visit our Brugler web site at http://www.bruglermarketing.com or call 402-289-2330 for more information on our consulting and advisory services for farm family enterprises and agribusinesses.
Sound analysis and seasoned advice makes a difference to your bank account!
There is a risk of loss in futures and options trading. Similar risks exist for cash commodity producers. Past performance is not necessarily indicative of future results.
Copyright 2019 Brugler Marketing & Management, LLC.