Published on:
22:24PM Feb 02, 2018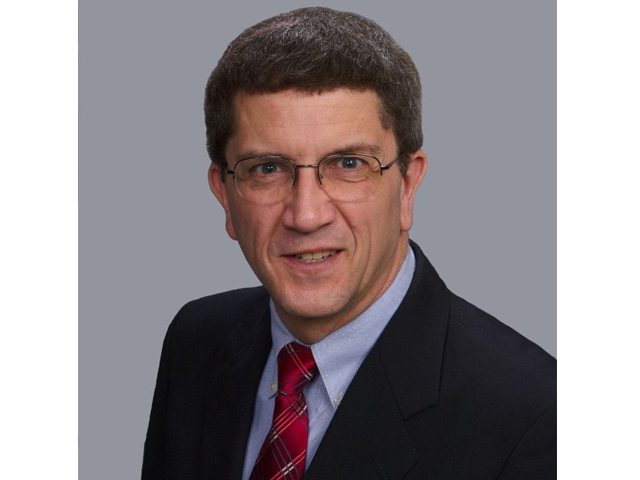 Market Watch with Alan Brugler
February 2, 2018
The Law of Gravity
You probably know the law of gravity as "what goes up must come down".  There are exceptions based on thrust, the lift of wings, helium balloons and so forth, but unless you hit escape velocity most things come back to Earth. We are seeing some prime examples this week. The Bitcoin bubble has burst, with prices retracing more than 60% of their rally. Cotton is now down 9% from where it was the week of the January crop report. The biggest bull of all, the stock market, finally saw a 4% correction this week and left a key reversal behind on the S&P chart. The latter is particularly relevant to beaten down commodities like corn and wheat, as diversification strategies push more money at commodities when bonds and equities aren't attractive. There was no need to do so in January, with stocks printing new highs almost daily. February is starting out the month dancing to a different tune.
Corn futures were up 1.4% on the week and up 15 ½ cents per bushel in three weeks. The USDA showed strong weekly export sales of 1.85 MMT in old crop corn export sales for the week of Jan 25, with 31 thousand MT for new crop sales. Export sales commitments are now 66% of the USDA full year forecast and are caught up to the 66% average for this date. Daily average ethanol production slowed, but ethanol stocks also showed a welcome decline. Brazilian sources indicate large imports of US ethanol are likely due to market conditions between now and sugar cane harvest. The EIA confirmed that Brazil took 25% of US ethanol exports in November. Total November exports represented about 40 million bushels exported in ethanol form for the month. Friday's Commitment of Traders report showed managed money dramatically paring back 88,734 contracts from their net short position in the week ending January 30. They were net short 130,942 contracts of futures and options on that date.
Wheat futures gained ground in two of the three markets.  MPLS spring wheat was down 1.75%, but CBT soft wheat was up 1.3% and the KC HRW gained 4.6%. Drought concerns in the southern Plains were magnified by very low crop condition ratings released by several states on Monday evening. That provided most of the bullish fuel for the week. Minneapolis didn't join in because higher prices are assumed to attract additional spring wheat acreage. Export sales were a bearish input, with sales of only 289,100 MT for the week ending January 25. The CFTC report on Friday afternoon showed the managed money spec funds cutting 48,645 contracts from their bearish SRW position. The funds were net short  96,763 contracts in Chicago as of January 30.
Nearby soybean futures were down 0.7% or 6 ¾ cents per bushel this week. Nearby soy meal was down 1.28%, taking prices back to where they were two weeks earlier. Nearby soybean oil was 0.8% lower. Soybean old crop export sales totaled just 242,400 MT in the USDA weekly Export Sales report, a marketing year low and well below the 616,272 MT from the preceding week. Sales of soy meal on the other hand jumped to 474,800 MT for the week vs. only 223,104 MT the previous week. Spec traders got out of 59,689 short positions in the week ending 1/30, taking their CFTC net futures & options short position down to -21,849 contracts.
 

Commodity

 

 

 

Weekly

Weekly

Mon

01/19/18

01/26/18

02/02/18

Change

% Chg

Mar

Corn

3.525

3.565

3.615

$0.050

1.40%

Mar

CBOT Wheat

4.2275

4.41

4.4675

$0.058

1.30%

Mar

KCBT Wheat

4.275

4.43

4.6325

$0.203

4.57%

Mar

MGEX Wheat

6.085

6.145

6.0375

($0.108)

-1.75%

Mar

Soybeans

9.7725

9.855

9.7875

($0.068)

-0.68%

Mar

Soy Meal

331.6

335.7

331.4

($4.300)

-1.28%

Mar

Soybean Oil

32.28

32.79

32.51

($0.280)

-0.85%

Feb

Live Cattle

121.9

124.6

126.85

$2.250

1.81%

Mar

Feeder Cattle

145.60

146.73

150.93

$4.200

2.86%

Feb

Lean Hogs

72.075

72.275

75.2

$2.925

4.05%

Mar

Cotton

83.42

80.48

77.3

($3.180)

-3.95%

Mar

Oats

2.58

2.66

2.675

$0.015

0.56%
Cotton futures dropped a steep 3.95% this week, adding to a 3.5% drop from the previous week. Month end profit taking took the top off of strong January gains and then a strong dollar and index fund rolls out of the March did the rest. Weekly cotton export sales for the week ending Jan 25 were strong at 303,300 RB for old crop upland and 9,500 RB of pima. The USDA Adjusted World Price or AWP was updated to 71.35 cents/lb, down 395 points from the previous week. The managed money spec funds sliced 11,786 contracts from their CFTC net long position in this reporting period. That put it at 96,376 contracts on January 30 after being record large early in the month.  
Live cattle rose 1.8% this week with the big move on Thursday. Feeder futures were up a more aggressive 2.89%.  Cash cattle trade was active early in the week at $126, matching last week. Some $200 trade was reported in the north and that was the bid going home on Friday. Wholesale beef prices were higher. The choice boxes averaged $2.27/cwt higher or 1.1%, with select boxes up $1.62 or 0.8% for the week. Weekly beef production ramped up sharply, up 6.5% from the blizzard impacted previous week but also up 6.7% from the same week in 2017. Production year to date is up 3.8% from 2017.  Weekly slaughter was 41,000 head larger than the previous week. Carcass weights are running 9# above year ago. Managed money added 4,750 contracts to their CFTC net long cattle position during the week ending January 30. That put them net long 83,229 contracts.  USDA weekly beef export sales were a solid 25,200 MT through January 25.
Lean hog futures jumped 4% this week, with February futures posting new life of contract highs. The CME Lean Hog index was $73.87, up $0.10 from last week. Weekly pork production was up 3.0% from last week and up 5.6% from the same week in 2017. Weekly slaughter was estimated at 2.438 million head, up 2.9% from the previous week and 4.8% bigger than the same week in 2017. Pork production YTD is up 2.3% from 2017. The pork carcass cutout value was down 1.4% this week ($1.15), with hams the weakest component. The USDA reported 2018 pork export sales of 27,300 MT for the week ending January 25, down from 34,992 MT the previous week. Spec funds cut 7,265 contracts from their CFTC lean hog net long in the week ending January 30. That left them net long 52,503 contracts of futures and options. 
Market Watch
Cattle traders will begin the week reacting to any surprised futures positions inherited with the Feb options expiration on Friday. We can expect the usual USDA weekly export inspections data on Monday, with EIA ethanol production on Wednesday and USDA weekly Export Sales on Thursday. USDA is due to release the monthly WASDE supply/demand estimates on Thursday.
Visit our Brugler web site at http://www.bruglermarketing.com or call 402-289-2330 for more information on our consulting and advisory services for farm family enterprises and agribusinesses. Sound analysis and advice makes a difference!