Published on:
21:07PM Jun 22, 2018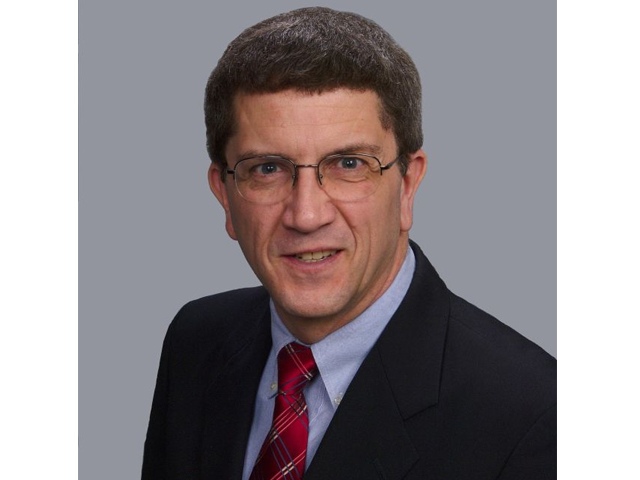 Market Watch with Alan Brugler & Austin Schroeder
June 22, 2018
The Longest Day
As most of you know, Thursday was the start of Summer. The Summer Solstice brings on a number of things from the official beginning of summer to the realization that another year is quickly passing us by. But the one thing we can all enjoy is that it's the longest day of the year. There is more time for outdoor activities. At the same time, it is also a reminder that the days from here on out will just keep getting shorter. Isn't it a coincidence that just a few days prior it was a different type of "the longest day" for some producers? Tuesday presented a few headaches for producers who may still have some unhedged old crop corn and soybeans lying around. Multiple contracts posted life of contract lows, with nearby beans posting the lowest price on a front month continuous chart since December 2008. If your crop wasn't protected, I'm sure it was a long day, but as we stated last week, "Low prices cure low prices."
Corn futures ended the week with losses of just 4 cents in nearby July, despite hitting new life of contract lows. December posted a new contract low at $3.60. Rains throughout the Midwest this week on top of already excellent conditions for this time of year weighed on the market, along with spillover from trade issues. Help came later in the week with Specs covering shorts and bargain hunting to ease those losses. Condition ratings were back up 2 points to 392 on the Brugler500 index in Monday's Crop Progress report. Ethanol production in the week that ended last Friday was the largest since mid February at 1.064 million barrels per day. Export sales dropped to just 165,917 MT, with total commitments for export still 3.27% above this time last year. CFTC data on Friday afternoon showed spec funds flipping their net position in the week that ended on Tuesday. On that date, they had a net short position of -14,038 contracts in corn futures and options, a move of -50,254 contracts from the week prior. The total move to their net position the last 3 weeks was -216,465 contracts!
Wheat futures were lower in all three exchanges this week. Chicago SRW was the strongest, down just 1.65%, with MPLS HRS 3.81% lower. KC HRW was the weakest, losing 5.96%. The winter wheat harvest is making excellent progress so far, especially along the Southern Plains. It was reported at 27% complete on last Sunday vs. the average at 19%. Showers across the Midwest this week could have slowed that down a bit. Condition ratings were up 4 points at 300 on the Brugler500 index. Spring wheat conditions rose 13 points to 388, with gd/ex ratings now at 78%. Commitments of US wheat exports at the end of the second week of the 18/19 MY are down 28.6% from the same time last year. Spec traders in Chicago wheat futures and options were reported at a net short position of -752 contracts in the week ending 6/19. That was a net move of 15,655 contracts from their previously held net long position. They trimmed their net long in KC wheat to 47,213 contracts.
Soybean futures fell another 1.21% this week, after dropping 11.33% in the 2 weeks prior. That is a win considering we hit a 9 1/2 year low on Tuesday at $8.41 1/2. Nearby soy meal saw a gain of 20 cents this week, with bean oil down 0.98%. Following last week's continued trade debacle between the US and China, President Trump threatened another round of tariffs on $200 billion of Chinese goods on Tuesday. That was in response to China's retaliatory tariffs on US goods, including soybeans, last Friday. The uncertainty and ongoing threats pressured the market, with late week buying limiting losses. Monday's Crop Progress report showed condition ratings at 382 points, down 1 on the Brugler500 index. Much of the Midwest did receive beneficial rains this week, with a few spots seeing almost too much. On Friday, reports showed the EPA plans to increase the overall biofuel blending mandate by 3% for 2019 to 19.88 billion gallons. Biodiesel took up 2.43 billion of that total, up 330 million gallons from 2018. Managed money cut 25,671 contracts from their net long position in soybean futures and options in the week 6/19, to flip to a net short position of 12,801 contracts.  
 

Commodity

 

 

 

Weekly

Weekly

Mon

06/08/18

06/15/18

06/22/18

Change

% Chg

Jul

Corn

$3.7775

$3.6125

$3.5725

($0.040)

-1.11%

Jul

CBOT Wheat

$5.2000

$4.9950

$4.9125

($0.083)

-1.65%

Jul

KCBT Wheat

$5.38

$5.20

$4.89

($0.310)

-5.96%

Jul

MGEX Wheat

$5.925

$5.708

$5.490

($0.217)

-3.81%

Jul

Soybeans

$9.69

$9.06

$8.95

($0.110)

-1.21%

Jul

Soy Meal

$357.80

$338.90

$339.10

$0.200

0.06%

Jul

Soybean Oil

$30.52

$29.50

$29.21

($0.290)

-0.98%

Jun

Live Cattle

$110.03

$108.45

$108.28

($0.175)

-0.16%

Aug

Feeder Cattle

$147.28

$147.98

$149.20

$1.225

0.83%

Jul

Lean Hogs

$80.73

$81.73

$79.83

($1.900)

-2.32%

Jul

Cotton

$94.94

$90.72

$85.43

($5.290)

-5.83%

Jul

Oats

$2.4075

$2.3350

$2.4450

$0.110

4.71%
Cotton futures saw a sharp 5.83% drop this week. They also took a hit from the continued US-China trade spat that carried into this week. Cotton condition ratings were down 4% for gd/ex at 42% this week, with the Brugler500 another 10 points lower to 312. The weekly Export Sales report showed a net reduction of 112,393 RB in old crop upland sales, as China was the lead buyer of old and new crop. Total commitments dropped to 108% of the USDA export projection vs. the normal pace of 103%. Thursday's Cotton on-Call report indicated mills unpriced call sales position at 15,195 contracts as of 6/15. That was down 10,602 contracts from the previous week. The AWP was updated to 78.23 cents/lb, down 476 points from the week prior. Friday's CFTC data showed managed money trimming the cotton net long position by 7,673 contracts to a net position of 81,238 contracts as of Tuesday
Live cattle futures were down just 17 1/2 cents this week. Feeder cattle saw a slight 0.83% gain. Cash trade developed in the last half of Friday, with sales mostly seen at $110. June futures will converge with cash on Friday's expiration. Wholesale beef prices were down again this week, with the Ch/Se spread narrowing another $3.72 to $15.14. Choice boxes were $4.43 per cwt lower, while Select was only down 71 cents. Weekly beef production was up 1.7% from the previous week, and 3.2% larger than the same time in 2017. YTD beef production is now 3.6% larger. Weekly slaughter was 1.5% above the week prior. Friday's Cattle on Feed report indicated that placements during May were larger than most expected at 2.124 million head, slightly higher than last year. Marketings were within range of estimates at 2.056 million head, up 5.38%. June 1 cattle on feed was 4.12% above last year at 11.553 million head. Stocks of beef at the end of May were shown at 465.387 million pounds, down 1.19% from last month but 2.74% larger than last year.
Lean hog futures dropped 2.32% this week. The CME Lean Hog index is continuing to rise seasonally, up a sharp $5.70 for the week to $85.79. Pork production since the first of the year has been 3.6% larger than in 2017. Production this week was down 2.7% from the last week, but up 2.5% the same week last year. Weekly slaughter was up 0.6% vs. year ago. The pork carcass cutout value was up 1.84% this week, adding another $1.55 to the value of 100 pounds of hog carcass. Spec funds were shown to cut their net short position in lean hog futures and options by 2,350 contracts. Their net position was at -1,803 contracts in the week that ended 6/19. This afternoon's Cold Storage report indicated that pork stocks on May 31 were at 621.736 million pounds. That was down 2.05% from April but is still 5.7% larger than last year. Most of that yr/yr jump in stocks can be attributed to larger belly stocks. They were up 93.7% from May 2017 at 61.188 million pounds, which was down 3.9% from April.
Market Watch
To start the final week of June, traders will begin react to Friday's Cattle on Feed report. USDA's Export Inspections and Crop Progress reports will be released in their usual Monday time slots. Wednesday will show the weekly EIA ethanol production/stocks report. The weekly Export Sales report is at 7:30 a.m. CDT on Thursday. Later that afternoon, NASS will release the quarterly Hogs & Pigs report. On Friday, USDA will release the Planted Acreage and quarterly Grain Stocks reports at 11:00 a.m. CDT. June live cattle futures also expire on Friday.
Brugler Marketing Summer Seminars - Save the Dates
The dates have been set for the Brugler Marketing Summer Seminars.  Our eastern seminar will be in Dayton, Ohio on Monday and Tuesday July 30-31.  The western seminar will be held in Des Moines, IA on Thursday and Friday August 2-3.  This will be a great opportunity for all of you MN, IA, IL and MO producers who can't get to Omaha. Don't forget to mark these on your calendar's! Look for details on our web site in the next couple days for both meetings.
Visit our Brugler web site at http://www.bruglermarketing.com or call 402-289-2330 for more information on our consulting and advisory services for farm family enterprises and agribusinesses. Sound analysis and advice makes a difference!
There is a risk of loss in futures and options trading. Similar risks exist for cash commodity producers. Past performance is not necessarily indicative of future results.
Copyright 2018 Brugler Marketing & Management, LLC.