Published on:
20:58PM Aug 18, 2017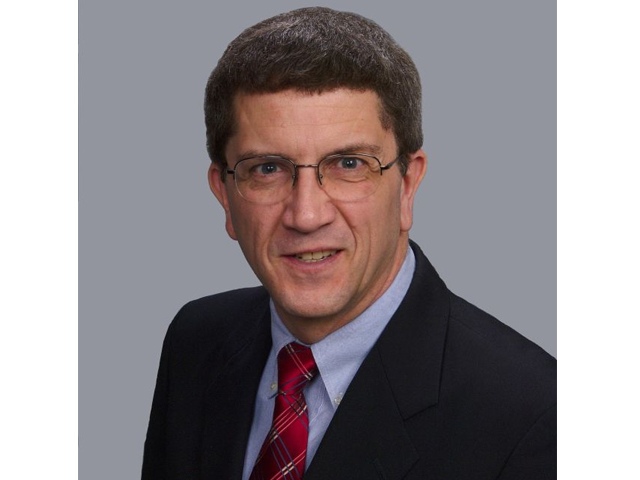 Market Watch with Alan Brugler
August 18, 2017
The Full Moon, New Moon, And Solar Eclipse
While scientific rigor may be lacking, there is a popular belief that a full moon brings out irrational behavior in humans. While the full moon in August 2017 was back on the 7th, it sure seems like the crazy behavior has increased during the waning phase, if you watch the news! We adhere to the belief that "if you trade the news, you lose." The few traders I know who try to use lunar cycles for trading will tell you that the market occasionally does a polarity flip, where a high price falls where a low should be, or vice versa.  Something happens around the new moon to reverse behavior. The new moon this month will definitely affect perspective, as it will be creating a total eclipse of the sun on August 21 (Monday) on a path stretching clear across the United States. Temps will temporarily drop, and it will get dark for a few minutes in the areas under the total eclipse. Animals will in some cases be confused, but we are aware of no effects on crops. Ag producers wouldn't mind a polarity switch on prices next week. Like the eclipse, several things will have to fall in line to make that happen.
Corn futures were down 2.4% this week after a 1.6% hit the previous week. USDA's crop condition ratings were better than expected on Monday night. The Brugler500 index was up 4 points for the week to 360, but still well below last year. USDA indicated US corn yield at 169.5 bpa, which was down 1.2 bpa from July, but nowhere near the 166.2 bpa that most of the trade had been expecting. The Brugler Virtual Corn Tour is wrapping up this weekend with results expected by Tuesday. The widely followed Farm Journal crop tour starts on Monday. These will either reinforce trade skepticism about the USDA figure or confirm it. The CFTC Commitment of Traders report on Friday showed spec funds backing off their net long position by 27,271 contracts in a week. They held a net long position of 39,802 contracts in corn futures and options as of August 15. 
Wheat futures were down hard in the SRW and HRW contracts this week, while previous week bear leader Minneapolis HRS gained on the spreads. Chicago SRW lost 5.3%, with KC HRW down 6.1% and MPLS HRS 0.8% lower. The USDA reported an increase in the spring wheat conditions for a change during the week of August 13, but more than 40% of the crop is now harvested and thus unaffected. Most of the negative reaction after the crop report came from the World S&D table, as combined Russian and Ukrainian production was up 8 MMT. This caused new crop world ending stocks to rise 4.09 MMT (150 mbu). That is more than any likely downward adjustment in US spring wheat, and the focus shifted to getting competitive in the export market.  Weekly export sales for the week ending August 10 were 633,600 MT, but of course didn't include the post-report price weakness. Spec traders added 20,135 contracts to their new net short in CBT futures and options during the week ending August 15. That took them to a net short position of -34,236 contracts.  They also trimmed another 14,326 contracts from their net long in KC HRW, leaving them long 34,609. That's actually a bigger position than you expect, given the chart damage.
Soybean futures lost only ¾ cent for the week, climbing slowly higher as the week went on. September meal was down 0.8% and Soy oil lost 0.07%. USDA did hike projected US soybean exports for both the remainder of this marketing year and for 2017/18 in last week's WASDE report. Weekly export sales through August 10 were very strong for old crop (which must be shipped by August 31) at 453,200 MT. New crop bookings still lag year ago but totaled 899,400 MT. The monthly NOPA crush report showed stronger than expected use of 144.718 mbu for July. Soy oil stocks were also tighter than expected at 1.557 billion pounds. The weekly COT report indicated managed money spec funds switching back to a net short position in soybeans. They were net short 14,399 contracts as of August 15 (futures & options).
 

Commodity

 

 

 

Weekly

Weekly

Mon

08/04/17

08/11/17

08/18/17

Change

% Chg

Sep

Corn

3.665

3.6075

3.52

($0.087)

-2.43%

Sep

CBOT Wheat

4.5475

4.3925

4.16

($0.233)

-5.29%

Sep

KCBT Wheat

4.595

4.4125

4.145

($0.268)

-6.06%

Sep

MGEX Wheat

7.1625

6.74

6.6875

($0.053)

-0.78%

Sep

Soybeans

9.5225

9.3825

9.375

($0.008)

-0.08%

Sep

Soy Meal

305.3

299.5

297.2

($2.300)

-0.77%

Sep

Soybean Oil

33.69

33.63

33.61

($0.020)

-0.06%

Aug

Live Cattle

115.45

109.725

106.375

($3.350)

-3.05%

Aug

Feeder Cattle

149.95

141.78

140.50

($1.275)

-0.90%

Oct

Lean Hogs

66.775

68.6258

66.125

($2.501)

-3.64%

Oct

Cotton

70.99

69.24

67.79

($1.450)

-2.09%

Sep

Oats

2.8375

2.64

2.5475

($0.093)

-3.50%
Cotton futures were down 2.1% this week. The USDA Export Sales report showed 186,686 RB of 17/18 all upland cotton sales for the week of August 10. Upland cotton export commitments YTD are 66.3% larger than last year at 6.13 million running bales. They are already 49% of the USDA projected full year export total, compared to 26% last year and the average of 34%. The CFTC Commitment of Traders report showed the managed money again trying to ease out of their net long in cotton futures and options after a two week interruption. They were net long 29,596 contracts on August 15 after trimming the position 4,390 contracts for the week.
Live cattle futures dropped 3% this week. Feeder cattle futures were down only 0.9% as cheaper feed ingredients aided margins. The cash cattle market mainly traded $110 this week, down $5 from the previous week. Wholesale beef prices were lower this week. Choice boxed beef dropped another 2.7% for the week, with Select down 1.8%. The Ch/Se spread narrowed to only $1.79. Weekly beef production was down 0.7% from last week, and 3.4% larger than the same week in 2016. Year to date beef production is up 4.3% on 6.0% more slaughter. Average carcass weights are still running below year ago but rising seasonally. Data from the CFTC on Friday showed spec traders chipping another 13,593 contracts from their net long this week, to 81,175 contracts. This is the 9th week in a row their net long position was reduced.
Lean hog futures saw nearby October futures down 3.6% this week. August got help into expiration from the CME Index, but October is free to imagine cash hogs dropping on expanding fall slaughter runs. The CME Lean Hog index dropped to $83.70, down $1.80 for the week after losing $1.61 the previous week. The seasonal decline is underway. Weekly pork production was up 2.6% from last week, and 1.5% larger than the same week in 2016. Pork production YTD is 2.2% above than last year. Weekly slaughter @ 2.332 million head was 1.6% larger than the same week in 2016. The USDA pork carcass value sank 4.55% this week, a $4.30 per cwt drop. The pork belly primal was down 13.6%, most of that on Wednesday and Friday. CFTC showed the managed money spec longs adding 5,663 contracts to their net long in hogs in the week ending August 15. That put them net long 81,149 contracts, just in time for the chart key reversals on Wednesday.
Market Watch
This week will be routine for grain traders on the report front. The USDA Export Inspections report will be out on Monday, along with weekly Crop Progress. The weekly EIA ethanol report will be on Wednesday. The USDA Export Sales report will be out on Thursday, with the CFTC Commitments of Traders report rounding out the week on Friday. The September grain options will also expire on Friday.  Livestock folks have a little more news flow to deal with.  USDA will release the monthly Cold Storage report after the close on Tuesday. The monthly Cattle on Feed report is scheduled for Friday August 25 at 2 PM CDT.
Visit our Brugler web site at http://www.bruglermarketing.com or call 402-289-2330 for more information on our consulting and advisory services for farm family enterprises and agribusinesses. Sound analysis and advice makes a difference!
There is a risk of loss in futures and options trading. Past performance is not necessarily indicative of future results. 
Copyright 2017 Brugler Marketing & Management, LLC