Published on:
23:32PM Jan 12, 2018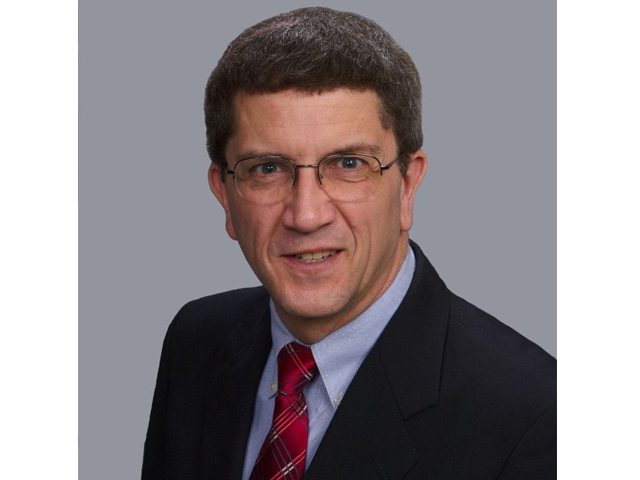 Market Watch with Alan Brugler
January 12, 2018
The Phantom Bull
For some reason, I started this big USDA report day with the tune from "Phantom of the Opera" in my head. My musical tastes are pretty eclectic, but this was still a stretch. I didn't even hear that Andrew Lloyd Webber song to get it stuck in my head, which the Germans would call an earworm (it burrows in and won't come out!). I checked out the lyrics, and there are absolutely none that fit my occupation of the day. Believing your unconscious brain sometimes is providing answers, I looked for other Webber songs that might be relevant to the markets. By title, a few that seemed apropos included "I Don't Know How to Love You", "Any Dream Will Do" or "Don't Cry for Me, Argentina"!  At least the last one could be tied to USDA cutting their Argentine soybean estimate today. In the end I went back to Phantom.  The character is hiding in the shadows and not seen by the leading lady for a good part of the musical. That was all I needed!  It's the Phantom Bull Market, lurking in the shadows and strongly desired by grain producers everywhere. The beans sang a little solo today, but maybe we can coax some best sellers out onto the stage eventually!
Corn futures fell a nickel (1.42%) in a week that saw the USDA project another record US yield. Separate private export sales totaled 442,100 MT throughout the week as reported through the USDA's daily reporting system. Ethanol production for the week of Jan 5 dropped to 996,000 barrels per day, as stocks of ethanol grew to the largest since late May at 22.719 million barrels. The USDA showed export sales picking up to 437,745 MT during the week ending 1/4, an improvement over the previous week but still 27.44% lower than last year. The USDA Crop Production report showed the US corn yield 1.2 bpa higher than December at a record 176.6 bpa Friday morning. That caused production to increase, but it was limited to just 26 mbu due to ~400,000 fewer harvested acres. December 1 corn stocks were 12.516 bbu, and 130 mbu larger than last year. South American production was left unchanged, although analysts had been expecting to see a smaller crop. That caused projected world ending stocks to increase 2.49 to 206.57 MMT. Friday's Commitment of Traders report showed managed money adding 23,940 contracts to their net short position in the week ending January 9. They were net short 222,516 contracts of futures and options on that date.
Wheat futures fell sharply this week, with the March contracts lower in the CBT (-2.38%), KC (-2.57%), and MPLS (-2.23%) contracts. Weekly US export sales of wheat dropped to another marketing year low at 71,463 MT during the week that ended Jan 4. The NASS Winter Wheat Seedings report showed 32.6108 million acres of winter wheat planted last fall. That was smaller than last year, but was much larger than expected. It included a reduction of HRW at 23.1 million acres, as both SRW and White were increased slightly to 5.98 million and 3.56 million acres respectively. Stocks of wheat on December 1 totaled 1.874 bbu, down 203 mbu from last year and in line with expectations. US old crop ending stocks were shown at 989 mbu, as imports were raised and feed usage was trimmed. World ending stock fell slightly to 268.02 MMT, as a reduction in Australia's carryover (almost 3 MMT) offset a 2 MMT increase in Russian production (now 85 MMT). The CFTC report on Friday afternoon indicated spec funds trimming their net short KC HRW positions by another 11,361 contracts in the week ending 1/9 to a net position of -17,600 contracts
Soybean futures dropped 1.06% this week, despite strong gains on Friday. Nearby soy meal was down 1.52%, with soybean oil 1.87% lower. The USDA reported private exports sales that totaled 449,000 MT for 17/18 and 195,000 MT for 18/19 throughout the week.  Export sales of US soybeans were reported at 607,381 MT for the week ending Jan 4, up 74.1% from this time last year. US ending stocks for the 17/18 soybean crop were increased 25 mbu to 470 mbu on Friday. A reduction of exports by 65 mbu was partly offset by a 33 mbu cut in production of old crop beans to 4.392 bbu. The US soybean yield was condensed by 0.4 bpa to 49.1 bpa. The Quarterly Stocks report indicated December 1 soybean stocks up 259 mbu from a year ago and a shade under expectations at 3.157 bbu. On Thursday, CONAB raised their 17/18 Brazilian soybean crop projection 1.2 MMT to 110.4 MMT, with other Brazil firms showing 114 MMT. The USDA was more in line with CONAB at 110 MMT, as Argentina was down 1 MMT to 56 MMT. Spec traders added another 7,329 contracts to their CFTC net short position to -92,835 contracts in the week ending January 9.
 

Commodity

 

 

 

Weekly

Weekly

Mon

12/29/17

01/05/18

01/12/18

Change

% Chg

Mar

Corn

3.5075

3.5125

3.4625

($0.050)

-1.42%

Mar

CBOT Wheat

4.27

4.3075

4.205

($0.103)

-2.38%

Mar

KCBT Wheat

4.2725

4.375

4.2625

($0.113)

-2.57%

Mar

MGEX Wheat

6.1475

6.2675

6.1275

($0.140)

-2.23%

Mar

Soybeans

9.6175

9.7075

9.605

($0.102)

-1.06%

Mar

Soy Meal

316.8

321.9

317

($4.900)

-1.52%

Jun

Soybean Oil

33.26

33.76

33.13

($0.630)

-1.87%

Feb

Live Cattle

121.55

119.25

117.375

($1.875)

-1.57%

Jan

Feeder Cattle

146.00

146.63

144.35

($2.275)

-1.55%

Feb

Lean Hogs

71.775

71.425

71.575

$0.150

0.21%

Mar

Cotton

78.63

78.01

81.68

$3.670

4.70%

Mar

Oats

2.41

2.485

2.495

$0.010

0.40%
Cotton futures saw a strong weekly gain of 4.7%, with the help of a limit higher move on Thursday.  Upland cotton export sales for the week ending 1/4 were up to 274,533 RB for old crop and 93,928 RB for 2018/19 shipment. Exports tallied a MY high at 281,647 RB. The USDA showed the 2017 cotton at 899 lbs/ac, lowering production 0.18 to 21.26 million bales on Friday. US ending stocks were trimmed 100,000 bales to 5.7 million bales on that lighter production as exports were left alone. World stocks were cut slightly to 87.79 million bales. The Cotton Ginnings report indicated 16.153 million bales were ginned as of Jan 1, a 2.149 million bale jump from Dec 15 and 16.6% larger than last year. The USDA Adjusted World Price (AWP) was increased 35 points to 71.21 cents/lb on Thursday. The managed money spec funds added 2,073 contracts to their net long position of 104,562 contracts on January 9. Cotton exports during November were tallied at 158,263 MT, well above October but down 11.85% from the previous November. 
Live cattle fell another 1.57% this week, as cash trade was behind the 8-ball with a majority of the $120 sales reported in the first half of the week. Feeder cattle futures were down 1.55% despite lower corn and lower cattle. Wholesale beef prices were slightly lower. The choice boxes averaged 0.6% lower, with select boxes down 0.3% for the week. Weekly beef production was up 1.1% from the same week in 2017, as weekly slaughter was 2K larger yr/yr. Through the first two weeks, slaughter is matching last year's pace.  Managed money reduced their CFTC net long cattle position by another 946 contracts during the week ending January 9, to a net long position at 77,968 contracts. November beef exports totaled a monthly record of 260.692 million pounds according to Census data. That was slightly above October and 3.1% above the same month in 2016. Quarterly beef production was given a 130 million pound reduction by WASDE for the fourth quarter of 2017 to 6.74 billion pounds. Total production for 2017 was shown at 26.175 billion pounds, with 2018 up 170 million at 27.760 billion pounds. 
Lean hog futures ended the week slightly higher, gaining 15 cents since last Friday. The CME Lean Hog index was $69.87, up $6.24 from last week. Weekly pork production was up 2.9% from the same week in 2017. Weekly slaughter was estimated at 2.382 million head, up 2.9% from the same time in 2017. The pork carcass cutout value was up 74 cents this week (0.94%). The pork belly primal (up 11.01%) helped to offset a 14.46% loss in the picnic. Spec funds added 4,334 contracts to their CFTC lean hog net long in the week ending January 9, increasing it to 62,359 contracts of futures and options. November pork exports totaled an all time high for any month at 535.433 million pounds. That was a jump of 8.2% from October and 5% larger than November 2016. Pork production for 2017 was totaled at 25.585 billion pounds in this morning's USDA supply and demand table. That was moved by a 25 million pound increase in the fourth quarter. Production for 2018 is projected at 26.960 billion pounds, up 45 million pounds from the previous report.
Market Watch
Next week's schedule is pushed back again due to the Martin Luther King Jr. Holiday on Monday. Futures markets will be closed on Monday. The Export Inspections report will be released on Tuesday, with the monthly NOPA report out that afternoon. The weekly EIA ethanol report is out Thursday morning, and will show how ethanol plants reacted after dropping production 94,000 bpd over the past Holiday weeks. Friday will present the market with export data from the first full week of 2018 in the USDA weekly Export Sales report.
Visit our Brugler web site at http://www.bruglermarketing.com or call 402-289-2330 for more information on our consulting and advisory services for farm family enterprises and agribusinesses. Sound analysis and advice makes a difference!