Published on:
21:53PM Jan 19, 2018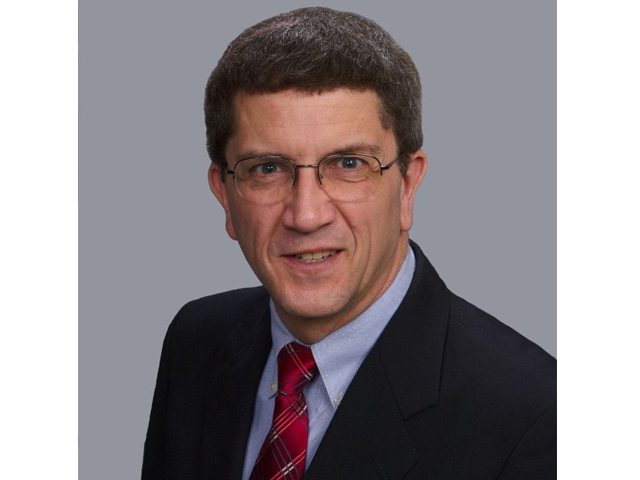 Market Watch with Alan Brugler
January 19, 2018
The Relevance Test
Those who take their marketing seriously (and you SHOULD with the size of the annual price ranges in ag commodities) see a lot of news, quotes and weather. As the Internet has become more ubiquitous, that news pipe gets bigger, closer to you, and flows faster. The beast must be fed, so you are seeing a lot of data, which is different than usable information. Usable information comes from filtering data via knowledge. It seems to me that a lot of folks are having trouble with the filters getting clogged!  My original title for this piece was "Should it Matter?"  Will a 20,000 tonne export sale truly affect grain prices?  Not much, unless it is part of a pattern of a number of such sales. Then you know prices are cheap enough to stimulate consumption. I had a lot of questions about NAFTA this week out on the speaking circuit. Should it matter? Yes, because US ag is so dependent on exports to Mexico and Canada. Trade interruptions cause price pressure while product finds another home. New tariffs mean either the buyer is paying more or the seller is receiving less.  The global supply situation at the time determines which is more likely, but that time for NAFTA is well out in the future. It may be relevant for 2019 forward pricing decisions, but is unlikely to affect your 2018 marketings much.  Is that headline you are reading likely to impact prices now? Or is it just a seedling that will become part of a later forest? Ask yourself if the items in the headlines pass the relevance test before assuming they will move your markets.
Corn futures were up 1.8% on the week. The USDA showed very strong weekly export sales of 1.888 MMT (74.3 million bushels) for old crop in the week ending January 11. That was 38.08% larger than the same week in 2017 and the second largest weekly sale total in the 17/18 marketing year. Unknown destinations purchased nearly 770,200 MT, with Japan buying 415,600 MT. Argentina's early corn crop was rated at 12% gd/ex and 44.9% poor/very poor by the Buenos Aires Grain Exchange, compared to last year's 33.4% gd/ex and 32.7% p/vp at this time. Ethanol production picked up sharply from the holiday depressed previous week, with ethanol stocks rising modestly. Brazilian sources indicate large imports of US ethanol are likely due to market conditions between now and sugar cane harvest.  Friday's Commitment of Traders report showed managed money adding 4,360 contracts to their net short position in the week ending January 16. They were net short 226,876 contracts of futures and options on that date.
Wheat futures saw the spreads tighten a bit, with Chicago and KC futures higher on the week while premium MPLS spring wheat was down 0.69% in front month futures. The market got over its surprise at the winter wheat plantings, but is still concerned about the slow pace of old crop exports. The weekly USDA Export Sales report showed all wheat sales of just 153,115 MT, the fourth smallest sale this marketing year. The CFTC report on Friday afternoon indicated spec funds trimming their net short KC HRW positions by another 5,214 contracts in the week ending 1/16 to a net position of -12,386 contracts. The funds were still net short 142,939 contracts in Chicago and added to the position during the week.
Soybean futures rose 1.7% this week. The rally was meal led, with nearby soy meal up 4.6% while soybean oil was 2.6% lower. USDA indicated that old crop soybean bookings last week totaled 1.24 MMT, beating out expectations of 1 MMT. The first full non-Holiday week of 2018 also showed new crop 2018/19 sales of 287,660 MT. Soybean meal sales were on the high side of expectations at 281,820 MT, as soy oil sales tallied 27,922 MT. In Brazil's largest soybean producing state of Mato Grosso, the harvest is seen at 3.3% complete, vs. 11.5% for this time last year and the average of 7.2%. BAGE rates soybean conditions in Argentina at 37.3% gd/ex, vs. last year's 52.6%. Spec traders added another 10,562 contracts to their CFTC net short position, taking it to -103,397 contracts in the week ending January 16.
 

Commodity

 

 

 

Weekly

Weekly

Mon

01/05/18

01/12/18

01/19/18

Change

% Chg

Mar

Corn

3.5125

3.4625

3.525

$0.063

1.81%

Mar

CBOT Wheat

4.3075

4.205

4.2275

$0.023

0.54%

Mar

KCBT Wheat

4.375

4.2625

4.275

$0.013

0.29%

Mar

MGEX Wheat

6.2675

6.1275

6.085

($0.043)

-0.69%

Mar

Soybeans

9.7075

9.605

9.7725

$0.168

1.74%

Mar

Soy Meal

321.9

317

331.6

$14.600

4.61%

Mar

Soybean Oil

33.76

33.13

32.28

($0.850)

-2.57%

Feb

Live Cattle

119.25

117.375

121.9

$4.525

3.86%

Jan

Feeder Cattle

146.63

144.35

147.95

$3.600

2.49%

Feb

Lean Hogs

71.425

71.575

72.075

$0.500

0.70%

Mar

Cotton

78.01

81.68

83.42

$1.740

2.13%

Mar

Oats

2.485

2.495

2.58

$0.085

3.41%
Cotton futures saw a strong weekly gain of 2.1% on top of 4.7% the previous week. A weaker US dollar was a major influence, with a short squeeze in the March contract also pulling the back months higher. Upland cotton sales totaled 275,060 RB in the USDA weekly Export Sales report. That was slightly above last week but 20.62% below this week last year. There was also 104,632 RB in new crop sales, which is the largest new crop sales total this MY. The USDA Adjusted World Price (AWP) was up a steep 3.24 points from the previous week to 74.45 cents/lb. The managed money spec funds added 4,216 contracts to their CFTC net long position. That put it at a record high of 108,778 contracts on January 16.
Live cattle rose 3.9% this week, more than offsetting the 1.57% drop from the previous week. Cash cattle trade was strong on Friday afternoon, moving quickly to $123.  Feeder cattle futures were up 2.5% for the week despite triple digit declines on Friday. Wholesale beef prices were lower. The choice boxes averaged 1.6% lower, with select boxes down 0.7% for the week. Weekly beef production was up 9.8% from the same week in 2017, and up 0.7% from last week. Weekly slaughter was 4000 head larger than last week.  Carcass weights are also running 16# above year ago. Managed money reduced their CFTC net long cattle position by another 6,995 contracts during the week ending January 16, to a net long position at 70,973 contracts. That was the smallest bullish position they have held since November 2016.  
Lean hog futures ended the week 50 cents higher or 0.7%. The CME Lean Hog index was $73.55, up $3.68 from last week. Weekly pork production was up 0.3% from the same week in 2017. Weekly slaughter was estimated at 2.338 million head, up 0.1% from the same time in 2017. Estimated carcass weights are equal to year ago. The pork carcass cutout value was up $1.63 this week (2.04%). Spec funds added 682 contracts to their CFTC lean hog net long in the week ending January 16, increasing it to 63,041 contracts of futures and options.  This is far from the record position of 97,952 set during the PED outbreak in 2013.
Market Watch
We are supposed to go back to a normal report schedule this week, but that assumes the government is open for business. USDA has some reports that will not be issued if the funding resolution fails to pass the Senate. See 2013 for reference.  If the money still flows, we can expect USDA weekly export inspections on Monday, with EIA ethanol production on Wednesday and USDA weekly Export Sales on Thursday. The Cold Storage report is scheduled for Tuesday, with USDA Cattle on Feed due on the 26th.  The January feeder cattle expire on Thursday, although settlement may be affected by the quality of data CME has available to compute the CME Feeder Index from USDA components.  Friday will also mark the expiration of February serial grain options.
Visit our Brugler web site at http://www.bruglermarketing.com or call 402-289-2330 for more information on our consulting and advisory services for farm family enterprises and agribusinesses. Sound analysis and advice makes a difference!