Published on:
21:22PM Jan 11, 2019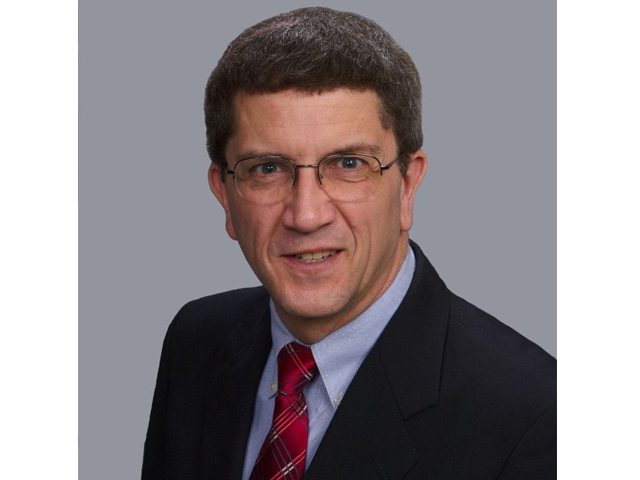 Market Watch with Alan Brugler
January 11, 2018
The Song Is the Same
While on a 7 hour drive between speaking gigs (from central Nebraska to eastern Iowa) this week, I caught an interview on Sirius XM with Jimmy Page. He of Led Zeppelin fame and fortune. While I don't recall it being mentioned in the interview, that group had an album called The Song Remains the Same.  It sold pretty well. Never one to miss a commodity connection, we'll use that as an illustration for our markets this week.  The budget shutdown had the same status all week, which means we were missing USDA reports all week. However, as I have pointed out in the US/China trade dispute discussions, the supply and demand for the globe don't leave the globe.  Their song remains the same. Seller have to sell and buyers need to eat. The main casualty in recent events is pricing accuracy. What each side thinks the commodity is worth can vary from its true value if the entire situation was known.  Since markets are mean reverting, any price distortion is likely to be erased later, but that doesn't help those who are transacting in the present. Watch the price charts.  The money may not be as well informed as usual, but somebody knows something about everything in the Internet age.  
***Send in your registrations TODAY for the Brugler Marketing Winter Seminars in Omaha and Dayton!
Corn futures retreated 1.2% this week after gaining 2% the previous week. The loss came entirely on Thursday. Corn shipments since September 1 (718 million bushels) have been 61% larger than the previous marketing year through January 3. Export business should remain strong until Argentine new crop or Brazilian double crop corn become available this spring. Speaking of Brazil, CONAB estimated Brazilian corn production will be 91.19 MMT, up 100,000 tonnes from their previous estimate. That is much larger than last year's drought reduced crop, but not a record. Weekly ethanol production/corn use dropped off again. Despite the reduced supply, ethanol stocks rose 92,000 barrels.  Trade average guesses were compiled this week even though the reports weren't issued. Bloomberg put the average trade guess for corn yield at 177.8 bpa, down 1.1 bushels from December's NASS figure.  The traders surveyed were looking for corn ending stocks to shrink to 1.716 billion bushels.
Wheat futures managed a 2 cent gain in Chicago SRW this week, but the other two markets were slightly lower. Minneapolis HRS was down a mere 1/4 cent per bushel for the week, while KC March was down 1 1/2 cents and Chicago gained 2 1/2 cents. Weekly export sales data was not available from USDA. The export inspections report on Monday put YTD wheat shipments at 475 million bushels vs. 543 million the previous year.  They are gaining ground on last year.  USDA expected in December that shipments will surpass last year by almost 100 million bushels. Egypt bought 415,000 MT of Russian wheat this week, which motivated other countries like Tunisia, Morocco and Jordan to get back in the market before supplies tighten too much further.  Trade surveys suggest that the market has Dec 1 wheat stocks below 2 billion bushels but is expecting WASDE to reduce exports further whenever they get back to work. One composite estimate put stocks at 992 million bushels. We think the final will have a 1 in front of it.
 

Commodity

 

 

 

Weekly

Weekly

Mon

12/28/18

01/04/19

01/11/19

Change

% Chg

Mar

Corn

$3.7550

$3.8300

$3.7825

($0.047)

-1.24%

Mar

CBOT Wheat

$5.1150

$5.1700

$5.1950

$0.025

0.48%

Mar

KCBT Wheat

$4.96

$5.06

$5.05

($0.015)

-0.30%

Mar

MGEX Wheat

$5.505

$5.703

$5.700

($0.002)

-0.04%

Jan

Soybeans

$8.83

$9.10

$8.99

($0.103)

-1.13%

Jan

Soy Meal

$308.90

$315.10

$310.40

($4.700)

-1.49%

Jan

Soybean Oil

$27.52

$28.41

$28.17

($0.240)

-0.84%

Feb

Live Cattle

$124.18

$121.93

$124.98

$3.050

2.50%

Jan

Feeder Cattle

$149.08

$144.90

$146.13

$1.225

0.85%

Feb

Lean Hogs

$60.65

$61.95

$62.65

$0.700

1.13%

Mar

Cotton

$72.19

$72.52

$72.49

($0.030)

-0.04%

Mar

Oats

$2.7350

$2.8000

$2.9475

$0.148

5.27%
Soybean futures dropped 1.1% this week, with all of the loss occurring during a double digit Thursday wash out. Soybean meal was down 1.5% and soy oil was down 0.8% for the week. Rising palm oil stocks put some pressure on the latter. Weekly export inspections were 24.7 million bushels for the week. Since September 1, 635 million bushels have been exported. USDA did show one soybean vessel headed to China out of the PNW.  Brazilian crop reports are suggesting that a period of high temps and dry weather trimmed 3-4 MMT from likely production. Private estimates for production have dropped into the 115-118 MMT range. CONAB released an official forecast of 118.8 on Thursday.  
Cotton futures have found a comfort zone in the 72-73 cent range on the futures. They found good technical buying on a Gann support line but are lacking enough export data to confidently move higher. Negotiations in Beijing were given a positive spin by both sides, with further work to be done later in the month in Washington. That didn't put any Chinese cotton purchases out in the daylight, however. The Commitment of Traders, Cotton On Call and Average World Price (AWP) calculations were all on the 'not issued' list. The Cotlook A Index was 82.60 on January 10. That was up 2.95 cents per pound for the week.  
Live cattle futures jumped 2.5% this week. The spec funds are long, and there are concerns about death loss or weight loss in Plains feed years after the post-New Year's snow storm. That might limit the expected expansion in market ready cattle anticipated for January and February. Cash cattle trade was mostly $197 in the north on Friday, up $2 from the previous week.  It was slow to develop in the south, with packers bidding $124 and feedlots trying to get $125-126 on Friday afternoon. Feeder cattle futures were up 0.85% for the week. The CME feeder cattle index was $145.46 on Jan 10, down $0.14 for the week. Wholesale beef prices were lower this week, with choice boxes down 1% and the Select 600-900# carcass value was down $1.39 or 0.7%. The Choice/Select spread narrowed 66 cents to $6.19. The current market doesn't want to pay you to put extra finish on them. Weekly beef production was up 20.9% from the previous week and 2.6 larger than the same week a year ago.  Estimated carcass weights were within one pound of last year.
Lean hog futures advanced 1.1% this week despite a triple digit sell off on Friday. The February futures contract still has a big premium to cash. The CME Lean Hog index was $55.99 on Friday, up $2.74 from the previous week. The pork carcass cutout value was up $1.26 or 1.8% for the week. The ham and pork bellies were the strongest of the primal cuts for the week. Pork production this week was up 13.4% from New Year's week.  It was also 4.6% larger than the same week a year ago. Pork production for the year to date was 943.9 million pounds. That would be down 3.4% from year ago. However, year over year comparisons won't be valid for a few weeks due to differences in slaughter days.
Market Watch
We get back to a normal schedule with a full week of trading. We'll still be missing data, however, due to the partial government shutdown. There will be no Commitment of Traders reports until the shutdown is over.  Ditto for Census monthly exports, USDA weekly Export Sales and a raft of other reports. We will see Export Inspections on Monday and EIA ethanol production on Wednesday.  NOPA monthly crush is scheduled for Tuesday release.  Monday will be the last trading day for January soy complex futures.
Visit our new Brugler web site at http://www.bruglermarketing.com or call 402-289-2330 for more information on our consulting and advisory services for farm family enterprises and agribusinesses.
Sound analysis and seasoned advice makes a difference to your bank account!
There is a risk of loss in futures and options trading. Similar risks exist for cash commodity producers. Past performance is not necessarily indicative of future results.
Copyright 2018 Brugler Marketing & Management, LLC.