Published on:
21:38PM Aug 17, 2018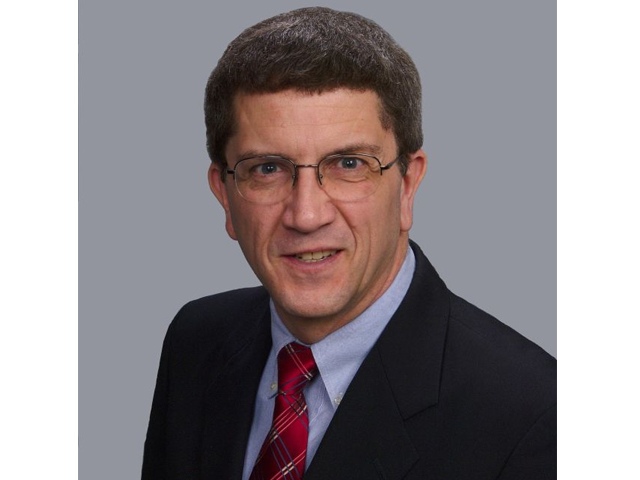 Market Watch with Alan Brugler
August 17, 2018
Theorem vs. Hypothesis
Thanks to the ultimate answerer of all questions (Google) we know that "a theory is a tested, well-substantiated, unifying explanation for a set of verified, proven factors. A theory is always backed by evidence; a hypothesis is only a suggested possible outcome, and is testable and falsifiable. The commodity markets operate on a few theories from math, science, and economics, but mostly on hypotheses. If you have a proven theory, you can say "If A, then B" with some confidence that B will happen. Prices, particularly in the short term, don't even honor the theories. If they did, we wouldn't have the axiom that 'markets can remain illogical longer than you can remain solvent'.  There are too many variables, and too many conflicting hypotheses that have yet to be tested. The bullish fad at the end of the week presumed that US/China talks before the end of the month would actually follow the supposed road map (who is drawing it?) for a deal by mid-November. The bullish hypotheses not only see a deal, but large Chinese purchases of ag commodities to address the trade deficit. We're rooting for the positive outcome, but suspect that a number of the hypotheses we've heard on outcomes will prove false.
Corn futures found support from spillover in the soy and wheat complex to end the week  6 ½ cents higher. The weekly NASS Crop Progress report indicated that 26% of the corn crop was dented as of August 12, double the average pace. Corn ratings dropped another 1% to 70% gd/ex, as the Brugler500 Index was 2 points lower to 377. The FAS Export Sales report showed old crop corn sales of 339,000 MT in the week of 8/9, while new crop export sales were a stout 1.045 MMT. Ethanol stocks continued to build, while EPA head Wheeler visited Iowa and gave no indication of wanting to help the industry on the E15 or waiver issues. Friday's CFTC report showed spec funds still shrinking their net short by another 4,743 contracts in the week ending August 14. That took the net short position to 24,962 contracts.
Wheat futures shook off losses from earlier in the week and posted gains for 2 of the 3 markets. Chicago SRW led, up 2.5%, with KC HRW up almost 1% and MPLS spring wheat losing just ¼ cent from the previous Friday. Bullish export numbers were the main feature, with USDA reporting a marketing year high 803,000 MT was sold in the week ending August 9. Mexico and the Philippines were the largest buyers, but the ability to book that much business convinced some doubters that we really could make the recently increased USDA forecast of 1.025 billion bushels. Crop Progress data on Monday showed the winter wheat harvest lagging average at 94% complete as of 8/12. The spring wheat harvest was reported at 35% complete, 8% better than normal pace. Spring wheat ratings were up 1% at 75% gd/ex, with the Brugler500 Index rising 1 point to 382. The Commitment of Traders report shows money managers adding 2,361 contracts to their net long position in CBT futures for the week ending August 14. It was the largest since September 2012 on that date! They also added 7,566 contracts to their net KC long position, taking it to 62,652 contracts on that Tuesday.
 

Commodity

 

 

 

Weekly

Weekly

Mon

08/03/18

08/10/18

08/17/18

Change

% Chg

Sep

Corn

$3.6975

$3.5775

$3.6425

$0.065

1.82%

Sep

CBOT Wheat

$5.5625

$5.4675

$5.6050

$0.138

2.51%

Sep

KCBT Wheat

$5.67

$5.60

$5.65

$0.053

0.94%

Sep

MGEX Wheat

$6.128

$6.088

$6.085

($0.003)

-0.04%

Sep

Soybeans

$8.92

$8.51

$8.82

$0.307

3.61%

Sep

Soy Meal

$334.50

$321.70

$330.10

$8.400

2.61%

Sep

Soybean Oil

$28.62

$28.10

$28.23

$0.130

0.46%

Aug

Live Cattle

$110.68

$108.25

$109.43

$1.175

1.09%

Aug

Feeder Cattle

$152.85

$149.90

$150.95

$1.050

0.70%

Oct

Lean Hogs

$50.78

$51.18

$58.60

$7.425

14.51%

Dec

Cotton

$88.12

$85.23

$81.39

($3.840)

-4.51%

Sep

Oats

$2.4975

$2.5675

$2.5875

$0.020

0.78%
Soybean futures reversed the previous week's losses to post a 3.6% gain for the week. Nearby soy meal was up 2.6% after losing 2.71% the previous week. Front month soy oil advanced 0.46%. The support came from reports that the US and China had agreed to start low level trade talks by the end of the month with hopes for a resolution by mid-November. NASS reported that 84% of the US soybean crop was setting pods as of August 12 vs. the average of 72%. They also showed soybean ratings down 1% to 66% gd/ex, as the Brugler500 was seen down 1 to 369 points. USDA reported slow old crop soybean sales of 133,400 MT (which need to be shipped by August 31). New crop sales totaled 571,600 MT, up from 532,540 MT the previous week. The CFTC report showed managed money spec traders net short -58,924 contracts of futures and options on 8/14, which was 2,641 contracts more bearish than the week prior. 
Cotton futures saw another round of weakness this week, with December down 4.5%. The weekly Crop Progress report indicated that 77% of the cotton crop was setting bolls as of Sunday, with 13% of the crop opening bolls. Condition ratings were UNCH at 40% of the crop good or excellent, as the Brugler500 Index fell 5 points to 300 on higher poor to very poor ratings. The USDA weekly export sales reported old crop upland cotton sales of 77,700 RB for the first week of the new marketing year, with 2,800 bales of pima. Friday's CFTC Commitment of Traders report showed the spec funds exiting 9,688 contracts from their net long position last week. That still left them net long 76,672 contracts as of August 14.
Live cattle futures were up 1.1% for the week and feeder cattle futures rose 0.7% despite the rising feed costs. The CME feeder cattle index was last reported at $149.59, down about $1.50 from last week. Cash trade was again slow to develop, with most sales around $110 on Friday afternoon and $173-174 in the north. Wholesale beef prices were higher this week. Choice boxes were up 2.3% this week while Select was 1.6% higher. Weekly beef production was up 2.8% from the previous week, and 3% higher than the same week a year ago. US beef production YTD is up 3.2%. The USDA reported weekly beef export sales of 21,529 MT for the week ended 8/9, a 47.9% jump from last week. Total beef export commitments for 2018 are now a phenomenal 19% larger than last year.
Lean hog futures shot up 14.5%, ending a string of losing weeks including a two week loss of 13.9%. The market had been below cash and expecting further cash weakness, but the perspective changed. China is losing some hogs to African swine fever, and the US and China agreed to low level trade talks with the stated objective of ending the trade disputes by mid-November. Call us skeptical about the time line, but anything that stops escalating tariffs and has the potential to reduce them is bullish at $45 futures. That's where December was a few days ago. The CME Lean Hog index dropped to $54.21, down another $7.67 for the week. The pork carcass cutout value was down $4.30 or 6.05% this week. The pork belly primal sank another 17.42% this week, obviously not seeing any unusual buying interest. Pork production YTD has been 3.3% larger than in 2017. Production this week was up 5.5% from last week as a plant came back on line after rotating downtime.  Production was 5.1% larger than the same week in 2017. Weekly slaughter was up 5.1% vs. year ago.  Full year 2018 pork export commitments are 6.1% above this time last year, based on FAS weekly numbers and not the more complete but delayed Census numbers.
Market Watch
Next week will see a typical schedule for the most part, with some new livestock data thrown in the mix. It will start with the typical Monday morning release of the weekly Export Inspections report. That afternoon NASS will show the weekly Crop Progress report. The EIA weekly ethanol production/stocks report will be out on Wednesday, with the monthly USDA Cold Storage report for the end of July later that afternoon. The Export Sales report will be released per normal at 7:30 a.m. CDT on Thursday. Friday will mark the last trading day for September options for corn, soybeans and products and the three wheat markets. It will also feature the release of the August edition of the monthly Cattle on Feed report.
Visit our Brugler web site at http://www.bruglermarketing.com or call 402-289-2330 for more information on our consulting and advisory services for farm family enterprises and agribusinesses. Sound analysis and advice makes a difference!
There is a risk of loss in futures and options trading. Similar risks exist for cash commodity producers. Past performance is not necessarily indicative of future results.
Copyright 2018 Brugler Marketing & Management, LLC.