Published on:
21:05PM May 25, 2018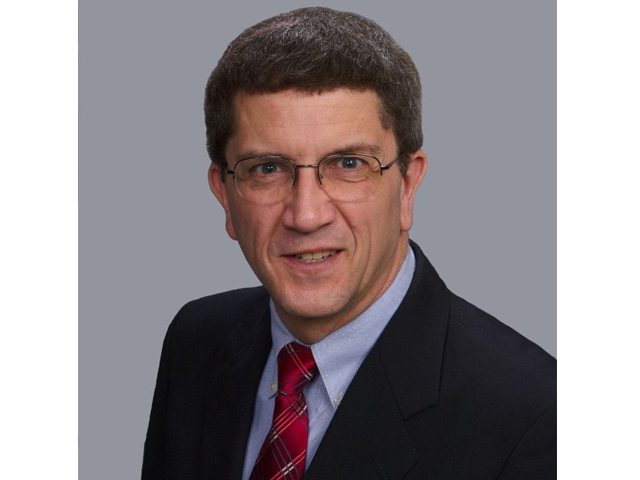 Market Watch with Alan Brugler
May 25, 2018
Things are Heating Up
Summer doesn't officially start for a few more weeks, but things are heating up. In eastern Nebraska, the forecasts call for a number of  90 degree days in the next week, well above normal for late May. The NWS 6-10 and 8-14 day forecasts show high odds for the entire US mainland being above normal on temps into the second week of June. It isn't just the weather. All of the ag commodities in our table except for hogs were higher this week, led by August feeder cattle and the CBT wheat market. No North Korea summit? Fresh tariff threats?  It doesn't matter, the stimulus attempts are working and money wants to be in commodities. The CRB index of commodity prices is at the highest level since January 2015. The Goldman Sachs Commodity Index (GI or Gussie) is the highest since November 2014.
Corn futures added another 3 ½ cents to the July contract this week, following last week's gains. On Monday, NASS reported that on May 20, 81% of the US corn crop had been planted, catching up with the average pace. Most States in the Corn Belt should be nearing completion. The exception is those North and in parts of the WCB due to rains this week. Unshipped corn export sales are now 40% larger than last year at this time, with total commitments 95% of the full year WASDE forecast. Those are 1.5% ahead of the 5 year average pace. A few private firms dropped their second crop Brazilian corn production estimates this week, with AgroConsult at 57 MMT. The CFTC report on Friday afternoon showed the spec funds increasing their net long position by 8,298 contracts in the week ending May 22. That left them net long 199,970 on Tuesday evening.
Wheat futures posted another round of gains this week. Chicago SRW was up 4.78%, with KC HRW 4.69% higher and MPLS HRS 2.42% above last Friday. Warm and dry weather for most of the Southern Plains into the weekend and next week sparked a rally under the already dry HRW crop. Conditions were steady this last week at 293 points on the Brugler500 index. Spring wheat plantings were gaining on the average (80%) at 79% complete through last Sunday. A couple different Russian analyst groups trimmed the country's 18/19 wheat crop estimates this week, with SovEcon at 77 MMT. The managed money spec funds reduced their CFTC net short in Chicago by another 3,837 contracts in the week ending 5/22. They left them net short 1,685 contracts.
Soybean futures saw sharp gains of 4.31% this week. Soy meal was up 1.06% with bean oil at 1.16%. The big mover was news that the US-China trade dispute is being put on hold. Proposed tariff hikes are on hold, and Wilbur Ross is scheduled to return to Beijing for another round of talks. Trucker strikes in Brazil due to high diesel prices and port worker strikes in Argentina for higher wages also helped to support the market. Planting progress is moving along quickly for most of the US, with 56% of the area planted as of Sunday. Progress should be a lot further than that with most areas able to get in the field this week. Late in the week USDA reported 576,000 MT of US bean export sales and 165,000 MT of optional origin beans for 2018/19 under the daily reporting system. CFTC data showed the spec funds net long 98,228 contracts on Tuesday evening, a reduction of another 9,833 contracts in their net long from the previous week.
 

Commodity

 

 

 

Weekly

Weekly

Mon

05/11/18

05/18/18

05/25/18

Change

% Chg

Jul

Corn

3.965

4.025

4.06

$0.035

0.87%

Jul

CBOT Wheat

4.9875

5.1825

5.43

$0.248

4.78%

Jul

KCBT Wheat

5.18

5.3875

5.64

$0.253

4.69%

Jul

MGEX Wheat

6.05

6.29

6.4425

$0.153

2.42%

Jul

Soybeans

10.0325

9.985

10.415

$0.430

4.31%

Jul

Soy Meal

378.6

376.3

380.3

$4.000

1.06%

Jul

Soybean Oil

31.31

30.98

31.34

$0.360

1.16%

Jun

Live Cattle

107.625

102.4

104.65

$2.250

2.20%

Aug

Feeder Cattle

143.90

137.63

144.93

$7.300

5.30%

Jun

Lean Hogs

75.1

74.7

74.2

($0.500)

-0.67%

Jul

Cotton

84.62

86.55

89.21

$2.660

3.07%

Jul

Oats

2.34

2.42

2.4875

$0.067

2.79%
Cotton futures rallied another 3.07% this week, climbing nearly 5.4% in the last two weeks. Thursday's CFTC Cotton on Call report showed mills trimming their unfixed call sales for July by 3,090 contracts. As of May 18 they still had 46,553 contracts for July. Cotton planting progress was shown at 52% on Sunday, 7% faster than the normal pace. The USDA Export Sales report showed another week of large export shipments at 402,955 RB. China sold all of the cotton offered at their auction of state reserves this week, totaling 150,011 MT. CFTC data shows the spec fund longs adding 2,231 contracts in the week ending May 22, boosting their net long to 91,491 contracts of futures and options. That worked out well for them, with new life of contract highs set on Friday.
Live cattle futures gained 2.2% over the past week. Feeder cattle took back last week's losses at 5.3% higher. Cash cattle trade was $110 on Friday afternoon vs. mostly $114 at the end of the previous week. A little support was gathered from President Trump's comments on Monday that a trade deal with China would lead them to buy additional US ag goods. Wholesale beef prices were lower this week, however. Choice boxes were down 2.1% for the week while Select product was down 1.8%. Weekly beef production was down 2.1% from the previous week on lighter Saturday slaughter, but 4.9% larger than the same week in 2017. YTD production is now 3.6% larger. The CFTC Commitment of Traders report showed the spec funds adding 1,726 contracts to their net long, taking it to 10,817 as of May 22. Frozen stocks of beef at the end of April totaled 471.545 million pounds, 2.86% larger than this time last year and up 1.63% over March. Friday's USDA Cattle on Feed report showed April placements at 1.695 million head, 8.28% lower than last year, slightly above expectations. Marketings were at 1.803 million head, up 6%. That put May 1 cattle on feed at 11.558 million head, up 5.09% from a year ago and a little larger inventory than the average trade estimate.
Lean hog futures were down just 50 cents this past week. Weekly slaughter of 2.302 million head was down 2% from the previous week and 4.5% larger than year ago. This fit the seasonal tendency for weekly kills to decline into summer. Pork production since January 1 has been 3.7% larger than in 2017, with production this week 6.5% larger than the same week in 2017. The CME Lean Hog index is continuing to rise seasonally, up $2.28 for the week to $69.29. The pork carcass cutout value was up 2.29% this week, adding $1.69 to the value of 100 pounds of hog carcass. The pork belly primal is rising seasonally with a 3% gain this week but ham primals were the big mover at 17.27%. The Friday Commitment of Traders report showed the spec funds adding another 771 contracts to their bearish bets in the week ending 5/22, taking the net to -10,053 contracts of futures and options. Tuesday's Cold Storage report from the USDA indicated April pork stocks at 641.407 million pounds. That was 5% above March and 8.65% larger than April of last year.
Market Watch
Next week will start a day later than normal, following Monday's Memorial Day observance. Most of the weekly reports will be delayed a day, starting with the USDA Export Inspections report on Tuesday morning. The weekly Crop Progress report will be released in the afternoon. EIA will be out with their weekly ethanol on Thursday, to round out the month of May. Friday will start out with a delayed Export Sales report at 7:30 a.m. CDT. The afternoon will show the monthly USDA Cotton Systems, Fats and Oils, and Grain Crushing reports. Have a great Memorial Day weekend!
Visit our Brugler web site at http://www.bruglermarketing.com or call 402-289-2330 for more information on our consulting and advisory services for farm family enterprises and agribusinesses. Sound analysis and advice makes a difference!
There is a risk of loss in futures and options trading. Similar risks exist for cash commodity producers. Past performance is not necessarily indicative of future results.
Copyright 2018 Brugler Marketing & Management, LLC.