Published on:
21:21PM Mar 17, 2017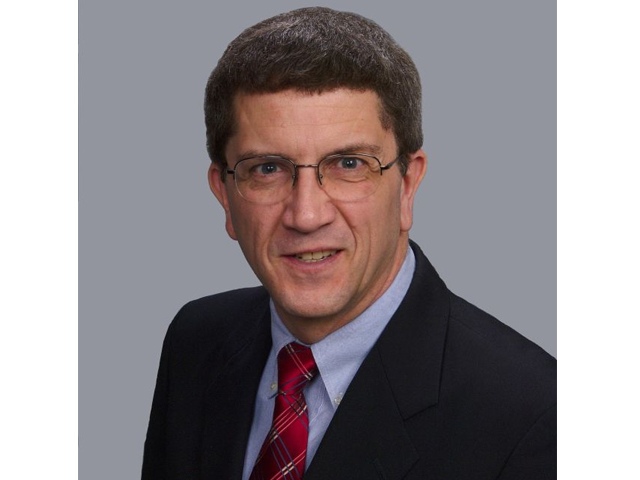 Market Watch with Alan Brugler
March 10, 2017
Thinking Green
It's St. Patrick's Day, with green themes abounding. You can get green beer, green pancakes, and pinched in some circles if you aren't wearing green. There are also associations with leprechauns and pots of gold tied to this Irish themed holiday. We can of course, tie pots of gold to any marketing commentary! The biggest green numbers on the price board this week were in feeder cattle, not something with roots. Here in Omaha, the grass is starting to turn green if you look close enough. Further south, they could use some rain to dampen the grass fires spreading because there isn't enough green matter. With Spring officially starting Monday, we'll likely get a lot more green in the discussion, notably the kind that comes from planting! It might not be wise to ignore those crop insurance dates, however!
Corn futures were up 3 ¼ cents for the week, a 0.89% gain that overcame a big loss on Monday. US export commitments are currently 51% larger than last year, but that "lead" has been shrinking. Weekly Export Sales through March 9 totaled 1.47 MMT (>57 million bushels). That was a dramatic improvement from the previous week as low prices worked to cure low prices. The weekly EIA ethanol production report showed a reound of 22,000 bpd in ethanol production, but also a promising drop in ethanol stocks. The Commitment of Traders report showed the spec funds giving up on the bull side and dropping 103,683 contracts from their net long in one week. They were net short 23,602 contracts as of  Tuesday night and the market went against them the rest of the week. Commercials both adding longs and trimming shorts. Lower prices made long hedges more attractive, and also dried up farmer selling. 
Wheat futures were lower in CHI and KC, but rallied in the MPLS HRS.  Chicago SRW was the weakest despite talk of freeze damage to some of the SRW crop in the south central US. Winter wheat condition ratings dropped overall but are still individual states rather than the 18-state compilation USDA begins in April. USDA reported that 264,400 MT of old crop and 74,200 MT of new crop wheat were sold for the week ending 3/9. Mexico was the larger buyer. Export commitments met 92% of the USDA export forecast of 1.025 billion bushels. The 5 year average pace for this date would be 95%. Unshipped contracts are 37% larger than last year at this time, so there is still hope of meeting/beating the full year forecast. The Friday CFTC Commitment of Traders report showed the spec funds back to their old habits. They increased their bearish position by 37,449 contracts in Chicago last week, putting them at -100,629 on March 14.  They were still net long in HRW, but reducing their exposure.
Soybeans dropped 0.65% of their value this week. Meal was up, barely, with a 0.06% advance. Soy oil sank 1.2% despite a multi-year low in Malaysian palm oil stocks. US soybean export commitments have hit 97% of the full year forecast, with the 5 year average for this date only 92%. Old crop export sales are slowing seasonally, with 471,600 MT booked in the week ending March 9.  The NOPA monthly crush report was not bull friendly, about 3 million bushels smaller in February than the trade had expected. Bears also cite still-growing estimates for Brazilian production, with some 111 MMT numbers now floating around. USDA is at 108 MMT.
 

Commodity

 

 

 

Weekly

Weekly

Mon

03/03/17

03/10/17

03/17/17

Change

% Chg

May

Corn

3.8075

3.6425

3.675

$0.032

0.89%

May

CBOT Wheat

4.535

4.405

4.3625

($0.043)

-0.96%

May

KCBT Wheat

4.7175

4.555

4.535

($0.020)

-0.44%

May

MGEX Wheat

5.4775

5.385

5.49

$0.105

1.95%

May

Soybeans

10.375

10.065

10

($0.065)

-0.65%

May

Soy Meal

333

328.7

328.9

$0.200

0.06%

May

Soybean Oil

34.38

32.68

32.3

($0.380)

-1.16%

Apr

Live Cattle

114.95

115.975

119.325

$3.350

2.89%

Mar

Feeder Cattle

121.70

124.23

131.33

$7.100

5.72%

Apr

Lean Hogs

68.025

66.75

69.05

$2.300

3.45%

May

Cotton

77.99

77.29

78.36

$1.070

1.38%

May

Oats

2.4225

2.4625

2.5

$0.038

1.52%
Cotton futures were up 1.4% for the week. Weekly export sales of old crop upland cotton were slower, at 316,500 RB of upland, but another 141,700 RB were booked for 2017/18 delivery. Export commitments (shipped plus outstanding sales) total 95% of the full year and newly increased WASDE estimate. They typically would be 91% at this point. The CFTC report on Friday showed managed money spec funds continue to maintain a near record net long position in cotton, paring it by 426 contracts last week. The net long as of March 14 was 105,608 contracts.
Live cattle futures shot up 2.9% this week on top of a 1.4% gain the previous week. The wholesale beef market is on fire! Choice boxed beef rose 1.6% for the week, with Select boxes up 1.5%. The rate of increase slowed, but is still giving packers some spending money. Cash cattle sales The weighed average on the FCE was $123.69 on 3/8 and $128.39 on 3/15. DTN also reported cash sales up to $131for live and $210 dressed in CO and NE. Weekly beef production was down 0.4% from last week but up 4.3% from the same week in 2016. Year to date production is up 189 million pounds or 3.7%. The Commitment of Traders report showed the big spec funds adding 2,705 contracts to their big net long in cattle. They were net long 99,854 contracts as of Mar 14.  
Lean hog futures were up 3.4% for the week, following a 2.1% gain from the previous week. The latest reading on the CME Lean Hog index was $71.84, down 75 cents from the previous Friday. The USDA pork carcass cutout value was $81.60 on Friday, and down 0.34% for the week. Ribs were the weak spot, although bellies were lower once again. Weekly estimated FI slaughter of 2.335 million head was up 0.7% from the previous week and 6.7% larger than last year. Pork production YTD is now 0.5% larger than last year. It had lagged for most of the first quarter. Weekly production was 6.6% larger than the same week in 2016.
 Market Watch
Spring officially begins on Monday. USDA Export Inspections will be released on Monday and weekly Export Sales on Thursday. A few state level crop reports are also expected on Monday afternoon. The EIA weekly ethanol report will be on Wednesday.  This is livestock week for USDA, with the monthly Cold Storage report due for release on Wednesday, and the monthly Cattle on Feed report on Friday. April serial options for grains also expire on Friday.
Visit our Brugler web site at http://www.bruglermarketing.com or call 402-289-2330 for more information on our consulting and advisory services for farm family enterprises and agribusinesses.Clients can also get one touch access to our cash market and hedging recommendations via our mobile web site.  You will be taken to the mobile home page automatically if you visit our web site with the mobile device. Three times daily fundamental news from Brugler is available on the free side of the mobile site.
There is a risk of loss in futures and options trading. Past performance is not necessarily indicative of future results.  
Copyright 2017 Brugler Marketing & Management, LLC