Published on:
21:55PM Mar 10, 2017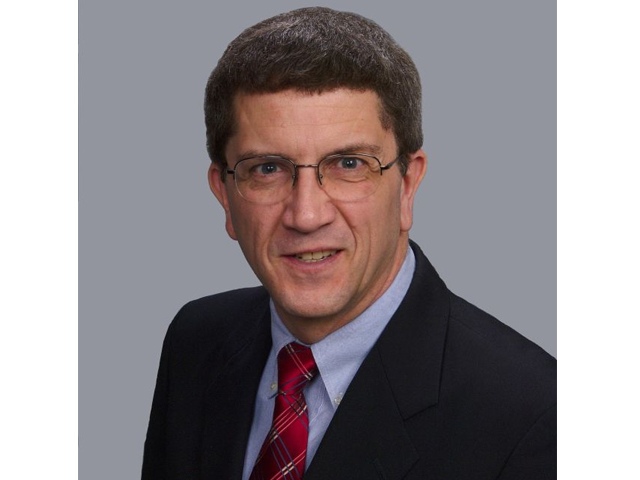 Market Watch with Alan Brugler
March 10, 2017
Those Crazy Brazilians
The Brazilian economy has been a mess since before the Olympics, and so has the government (which had to remove the elected president on corruption charges). Interestingly, anti-corruption investigations are a major theme right now, with hundreds of officials and companies being indicted or fired on bribery and corruption charges. Petrobras and Odebrecht in particular have been deeply implicated. The Brazilian real got down to about 24 cents back in November, but has rallied into the low 30's on these efforts to drain the swamp. Brazilian agriculture has just tuned it out and focused on creating record crops of corn and soybeans. Private crop estimates have been rising for weeks, and USDA confirmed those numbers on Thursday with a 5 MMT hike in projected Brazilian corn production and a 4 MMT hike in projected soybean production vs. the February figure. These are both new records.  USDA was conservative on the export impact, increasing Brazilian bean exports by only 1.5 MMT. It is important to note that this change is only for shipments before August 31, 2017.  They will likely export more of the expanded production, but it will be in the Sep-Nov quarter where it competes more directly with US supplies.  By the way, that rise in the Real has slowed farmer selling of the new crop, because prices are low in local currency terms.
Corn futures lost 16 ¾ cents this week, more than erasing the 10 3/4 cent gain from the previous week.  The USDA report on Thursday appeared neutral, with no change in the projected US ending stocks of 2.32 billion bushels and no change in the average cash price estimate of $3.40 per bushel for the year.  However, the projected Brazilian crop was hiked to 91.5 MMT, well above trade expectations. That also meant larger expected Brazilian exports this fall and winter, at the expense of US sales. US export commitments are currently 53% larger than last year, but that "lead" has been shrinking. Weekly Export Sales through March 2 totaled 834,100 MT. The weekly EIA ethanol production report showed a slow down in daily grind, but also a promising drop in ethanol stocks. Storage has become a problem in the Midwest as production outstripped offtake.  The Commitment of Traders report showed the spec funds paring a modest 2,054 contracts off of their net long position, taking it to 80,081 as of Tuesday night.
Wheat futures were lower in all three markets. KC was the weakest despite declining crop condition ratings in HRW country, losing 3.6% for the week. The problem is that half of the 2016 HRW crop is expected to still be sitting in storage on May 31. USDA reported that 391,600 MT of old crop and 40,000 MT of new crop wheat were sold for the week ending 3/2. Export commitments met 91% of the USDA export forecast of 1.025 billion bushels. The 5 year average pace for this date would be 93%. In the Thursday WASDE report, USDA cut projected wheat imports by 10 million bushels and reduced the US carryover projection by the same amount. World stocks were increased, however, with Australian production bumped up 2 MMT and Argentina 1 MMT higher than the previous figure.
 

Commodity

 

 

 

Weekly

Weekly

Mon

02/24/17

03/03/17

03/10/17

Change

% Chg

Mar

Corn

3.64

3.7475

3.58

($0.168)

-4.47%

Mar

CBOT Wheat

4.3125

4.3375

4.2275

($0.110)

-2.54%

Mar

KCBT Wheat

4.5375

4.62

4.4525

($0.168)

-3.63%

Mar

MGEX Wheat

5.4475

5.37

5.36

($0.010)

-0.19%

Mar

Soybeans

10.135

10.27

9.9625

($0.307)

-2.99%

Mar

Soy Meal

331.3

328.8

324.6

($4.200)

-1.28%

Mar

Soybean Oil

32.39

34.13

32.44

($1.690)

-4.95%

Apr

Live Cattle

114.95

115.975

117.6

$1.625

1.40%

Mar

Feeder Cattle

121.70

124.23

127.48

$3.250

2.62%

Apr

Lean Hogs

68.025

66.75

68.175

$1.425

2.13%

May

Cotton

76.57

77.99

77.29

($0.700)

-0.90%

Mar

Oats

2.5175

2.605

2.6975

$0.092

3.55%
Soybeans dropped 3% of their value this week. Meal was down 1.3% and soy oil sank nearly 5% despite a multi-year low in Malaysian palm oil stocks. The lack of movement on the biodiesel blend credit left prior week bulls disappointed and disappearing.  US soybean export commitments have hit 95% of the full year forecast, with the 5 year average for this date only 91%. They should be able to stumble across the finish line, which USDA moved 25 million bushels closer on Thursday. A hike of 4 MMT in projected Brazilian production meant larger Brazilian exports beginning this summer and lingering longer than usual in the winter. US ending stocks were increased to 435 million bushels.
Cotton futures were down 0.9% for the week. Weekly export sales of old crop upland cotton were strong at 464.400 RB of upland. Accumulated cotton exports since the beginning of the marketing year are up 76% from last year. Commitments (shipped plus outstanding sales) total 96% of the full year and newly increased WASDE estimate. They typically would be 89% at this point. USDA hiked projected US exports 500,000 bales, and trimmed the carryover to 4.5 million bales. World stocks were increased, however. The managed money spec funds continue to maintain a record net long position in cotton, adding 6,628 contracts last week. The net long as of March 7 was 106,034 contracts.
Live cattle futures rose 1.4% this week. The wholesale beef market is on fire! Choice boxed beef rose 5.7% for the week, with Select boxes up a more modest 3.4%.  That increase gave packers some spending money. Cash cattle sales for the week ran $122-126.50 for the most part, with some $127 and up indicated in IA and IL. Nebraska dressed sales were $202. The weighed average on the FCE was $123.69. Weekly beef production up up 0.9% from last week and up 6.3% from the same week in 2016. Year to date production is up 166 million pounds or 3.6%. Beef exports YTD are up 34.6 million pounds, absorbing 21% of the increase in supply. Imports have also been smaller than year ago. The Commitment of Traders report showed the big spec funds adding cutting 1,021 contracts from their big net long in cattle. They were net long 97,149 contracts as of Mar 2.
Lean hog futures are up 2.1% for the week. The latest reading on the CME Lean Hog index was $72.59, down $1.42 from the previous Friday. The USDA pork carcass cutout value was $81.88 on Friday, and up 1.55% for the week. The belly primal finally found its footing and was down 0.49% for the week. A 25% drop in belly value was the main reason the pork cutout went from $85.48 on 2/15 to $81.88 on March 10. Weekly estimated FI slaughter of 2.313 million head was up 0.1% from the previous week but 3.4% larger than last year. Pork production YTD is 0.2% smaller than last year. Weekly production was 3.3% larger than the same week in 2016 so average carcass weights are a slightly lower.
Market Watch
USDA Export Inspections will be released on Monday and weekly Export Sales on Thursday. A few state level crop reports are also expected on Monday afternoon. March grain futures expire on Tuesday. The EIA weekly ethanol report will be on Wednesday. The NOPA monthly crush report is also expected on Wednesday morning. The FOMC is also expected to announce any adjustment to their target interest rate on Wednesday afternoon.
Visit our Brugler web site at http://www.bruglermarketing.com or call 402-289-2330 for more information on our consulting and advisory services for farm family enterprises and agribusinesses.Clients can also get one touch access to our cash market and hedging recommendations via our mobile web site.  You will be taken to the mobile home page automatically if you visit our web site with the mobile device. Three times daily fundamental news from Brugler is available on the free side of the mobile site.
There is a risk of loss in futures and options trading. Past performance is not necessarily indicative of future results.  
Copyright 2017 Brugler Marketing & Management, LLC