Published on:
22:04PM May 19, 2017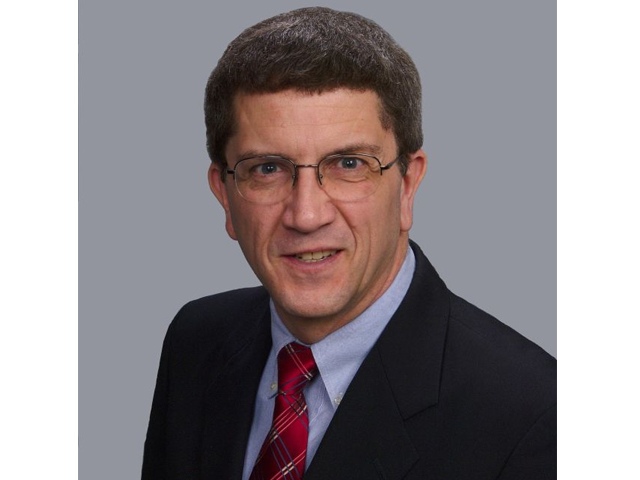 Market Watch with Alan Brugler
May 19, 2017
Those Louco Brazilians
According to Google Translate, Louco means crazy, mad or insane in Portuguese, the language spoken in Brazil. It is, of course, a variant of the Spanish loco. It also pretty accurately describes the currency market on Wednesday night and Thursday when claims circulated that Brazilian president Temer might have been involved in a bribery/hush money situation and that tape existed. The Brazlian Real plunged more  than 7.6% in a few hours vs. the dollar, as resignation or impeachment of Temer would put at risk a number of efforts to fix the Brazilian economy. You are all pretty currency savvy, so you know that a 7.6% drop in the Real would accomplish two things. 1) Make Brazilian exports cheaper and more competitive in dollar terms and 2) boost the payout in reais to Brazilian producers for commodities sold in dollars. At the intraday BR low, if US soybean prices had not begun to react, the Brazilian farmer would have been looking at a 67 cent per bushel rally in soybeans. They did what US producers holding too many bushels would do in the face of such a gift. They sold. Estimates vary wildly, but the grain companies may have purchased up to 2.5 MMT, and sold up to 1.5 MMT in the export market on that single move. Of course, profit taking then set in, the Real rallied, the dollar dropped to a new low on Friday and US grain prices recovered.  If the US had been seeing any extra export business due to tight farmer holding in Brazil, this moment of madness likely put an end to it. 
Corn futures finished Friday with a 1 ½ cent gain on the week after a dip in the bearish pool on Thursday. A drop in the Brazilian Real on Wednesday night had an impact on prices this week. Corn planting came in at 71% complete as of last Sunday, which blew by expectations and passed the 5 year average of 70%. Of the Crop planted, 31% is emerged, compare to 36% last year. Illinois initial crop ratings showed corn at 42% good/excellent in the state, vs., 68% g/e last year. Weekly ethanol production got back up to 1.027 million barrels per day, the highest daily production since March 23. Export sales got back on the train at 705,325 MT, as shipments of 1.54 MMT were reported by the USDA on Thursday. The Commitment of Traders report on Friday afternoon showed managed money trimming 4,733 contracts off last week's net short position in corn futures and options as of last Tuesday. Their net short was at 203,909 contracts. Mexico purchased two cargoes of 30,000 MT of Brazilian corn early in the week, confirming some fears that they are searching for different corn origins as a hedge against any US initiatives on NAFTA. It is important to remember that they imported nearly 14.01 MMT in 2015/16, so that is a small percentage of their total.
Wheat futures were mixed in all three markets this week, as CBT and MPLS showed slight gains with KC slightly lower. It took a big rally on Friday to get into plus territory. National winter wheat conditions for the week ending last Sunday were lowered 2% to 53% g/e. This caused the Brugler500 index to shrink to 337 from 344 last week and 364 a year ago. Most of the deterioration was among SRW acres. Prices rallied on Friday thanks to storm damage in the Plains HRW area on Thursday and forecasts for sub-freezing temps in Colorado. Spring wheat planting progress beat out the average of 73%, showing 78% of the crop has been planted. There were reports that wheat harvest has begun in the Southern states, along the TX, OK border. Egypt bought 115,000 MT of US wheat in a GASC tender, the first in nearly two years. Some US wheat has been shipped to Egypt by private firms during that period. US export sales came back for the week ending May 11, with old crop sales of 247,565 MT and 393,071 MT of new crop sales. Weekly shipments were at 673,203 MT. The weekly CTFC COT report had managed money taking back 11,151 contracts from their net long position in KC wheat futures and options, This dropped the spec net long position to just 2,641 contracts as of May 16. In CBT futures and options, the spec funds were seen increasing their CFTC net short position by  13,493 contracts for the week to a net short position of 121,386 contracts.
Soybean futures lost 1.04% on the week, a moral victory after a 30 cent drop on Thursday. Soy oil was the only soy product to pull out a gain on the week, at 20 points higher. The big story late in the week was the sharply lower Brazilian Real, as it fell 7.6% Wednesday night into the Thursday session. There were fresh corruption raids, possibly implicating the country's highest office. The BR did recover somewhat on Friday. NOPA April crush was only 139.134 million bushels, down 6.09% from April 2016 and 10 lower than March. Soybean oil stocks dropped to 1.725 billion pounds, which was 12.6 less than last April and down 5.2% from March. The USDA Crop Progress report showed soybean acreage 32% planted, with 8% emerged. Planting progress is on pace with the five-year average and behind last year's 34%. Old crop export sales bookings rose again this week at 355,279 MT, with new crop still slow at 41,500 MT of sales. Spec traders were shown to add 2,188 contracts to last week's CFTC net short position. As of Tuesday their net short position in soybean futures and options was  36,523 contracts
 

Commodity

 

 

 

Weekly

Weekly

Mon

05/05/17

05/12/17

05/19/17

Change

% Chg

Jul

Corn

3.7075

3.71

3.725

$0.015

0.40%

Jul

CBOT Wheat

4.4225

4.3275

4.3525

$0.025

0.58%

Jul

KCBT Wheat

4.5

4.3925

4.38

($0.013)

-0.28%

Jul

MGEX Wheat

5.5425

5.465

5.5575

$0.093

1.69%

Jul

Soybeans

9.73

9.63

9.53

($0.100)

-1.04%

Jul

Soy Meal

316.9

313.3

307

($6.300)

-2.01%

Jul

Soybean Oil

32.9

32.84

33.04

$0.200

0.61%

Jun

Live Cattle

128.3

125.175

123.45

($1.725)

-1.38%

May

Feeder Cattle

143.78

144.55

143.35

($1.200)

-0.83%

Jul

Lean Hogs

76.825

77.95

79.5

$1.550

1.99%

Jul

Cotton

77.77

82.18

79.45

($2.730)

-3.32%

Jul

Oats

2.4875

2.41

2.4175

$0.007

0.31%
Cotton futures sank 3.3% this week. Commercial pricing of on call positions and a weaker dollar fueled a rally to the highest front month futures price since June 2014 on Monday, and then we spent the rest of the week retreating.  The USDA Export Sales report on Thursday showed respectable activity again, with 120,700 RB of old crop upland sales, 6,500 RB of pima sales, and booking of 165,100 running bales of 2017/18 upland cotton
Live cattle futures lost ground for the second week in a row, as they dropped 1.38% for the week. Cash cattle trade ranged from $133-135.50, $3-$4 lower than the week previous. Choice boxed beef was down 0.2% for the week, with Select down 1.8%. Choice had become the most expensive since July 2015 before retreating this week. The Ch/Se spread has widened to $25.72 as larger slaughter is making choice cattle harder to find. Weekly beef production was down 1.4% from last week and up only 0.8% from the same week in 2016. Year to date production is now up 4.0% on 5.7% more slaughter. Estimated carcass weight was down to 795#, as it is now 19# lower than this time last year. Actual slaughter data for the week of April 30 showed dressed weights of 786#, down 3.56% from last year. The Commitment of Traders report showed the big spec funds adding an additional 3,743 contracts last week to their huge net long in cattle. They were net long 129,845 lots as of Tuesday night.
Lean hog futures rose another 1.99% this week. The CME Lean Hog index rose to $74.92 on Friday, up $5.80/cwt from the previous Friday. The index had gained $6.88 the previous week. Weekly estimated FI slaughter (including Saturday) of 2.249 million head was down 0.4% from the previous week but 6.3% larger than the same week in 2016. Pork production YTD is now 2.4% larger than last year. Weekly production was 6.4% larger than the same week in 2016.  We expect weekly slaughter to drop seasonally into July, but with most weeks still above the comparable year ago week. The USDA pork carcass value was up 4.77% for the week, going home at $87.26 per hundredweight.   
Market Watch
This week consists of the "usual" weekly Export Inspections report on Monday morning and Crop Progress on Monday afternoon.  The regular USDA Export Sales report is scheduled for Thursday. On Monday the USDA will release the Cold Storage report, followed by the Cattle on Feed on Friday. In addition, May Feeder Cattle futures expire on Thursday. Friday will mark the beginning of a 3-day holiday weekend, with Memorial Day the following Monday.
Visit our Brugler web site at http://www.bruglermarketing.com or call 402-289-2330 for more information on our consulting and advisory services for farm family enterprises and agribusinesses. Clients can also get one touch access to our cash market and hedging recommendations via our mobile web site.  You will be taken to the mobile home page automatically if you visit our web site with the mobile device. Three times daily fundamental news from Brugler is available on the free side of the mobile site.
There is a risk of loss in futures and options trading. Past performance is not necessarily indicative of future results.  
Copyright 2017 Brugler Marketing & Management, LLC