Published on:
20:47PM Sep 07, 2018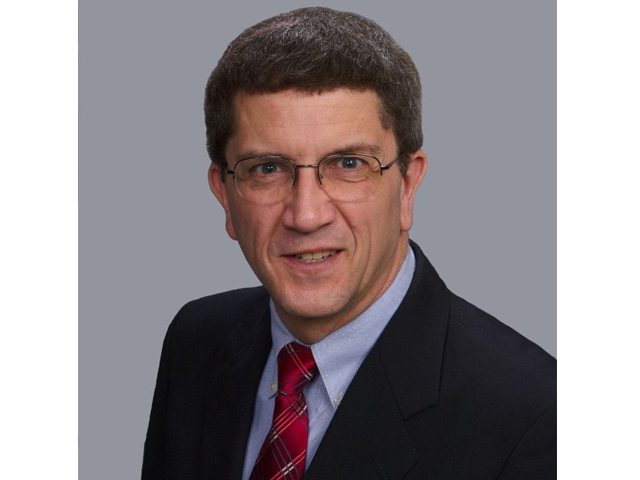 Market Watch with Alan Brugler
September 7, 2018
Timing is Everything
Whether it's a joke, a rain dance or trading the wheat market, timing is everything.  For the joke, if the timing is off the result is either mean or unfunny.  For the rain dance, your credibility is shaken if there are no results. For wheat, well, there is an old axiom that says, "trade wheat, sleep in the street". It's hard to get the timing right. USDA is calling for world wheat stocks to decline in 2019, and for the global stocks/use ratio to be the tightest this century. With that setup, you'd expect US wheat exports to be up and prices to be higher. The folks at WASDE certainly think that will be the case, with their August export forecast increased 50 million bushels and now 124 million above year ago. However, US export sales commitments year to date (since June 1) are 25% SMALLER than last year. That's where the timing comes in. Russia and the EU have smaller crops this year and will export less. Stats Canada also just reduced their crop size with USDA likely to follow suit on September 12. The problem is that these are all Northern Hemisphere crops. Even if they are going to run out of exportable surplus quicker than usual, they have plenty fresh off the combine to sell in August, September and October.  The wheat futures market likely got ahead of itself and is now putting the product "on sale" to jump start US export sales rather than waiting for the other guys to run out of inventory.
Corn futures squeezed out a 2-cent gain over the course of the week in the December contract. Tuesday's Crop Progress report showed denting on 75% (60% avg) of the US crop as of 9/2, with 22% shown as mature (11% avg). Conditions were down 1% in the gd/ex categories at 67%, while the Brugler500 Index was down 1 point to 372. Tuesday also showed that 481.32 mbu of corn was used for ethanol production in July, up 4% from June and 5.84% from July 2017. Census data on Wednesday also showed 6.766 MMT of corn shipments in July, a drop of 5% from June but 42.17% larger yr/yr. This week's Export Sales report showed new crop sales were on the top end of trade expectations, tipping the scales at 1.033 MMT (40.66 million bushels). Friday's CFTC report showed the spec funds were net short 56,884 contracts on September 4. That was down 73 from the previous week.
Wheat futures gave back last week's gains, plus some. The December contracts were 6.28% lower in Chicago and down 6.96% for Kansas City, as Minneapolis was 4.8% lower. Monthly export data from Census showed 1.766 MMT of wheat shipments in July. That was up 15.42% from June but 25.6% lower than July 2017. Weekly export sales during the week ending 8/30 totaled 379,800 MT, down from 414,785 MT the previous week. NASS showed 87% of the spring wheat harvested as of 9/2, which was well ahead of the 75% average pace. All Canadian wheat stocks as of July 31 were shown at 6.18 MMT according to a Stats Canada report. That was down 9.86% from the same time in 2017. The Commitment of Traders report shows money managers trimming 8,414 contracts from their net long position in CBT futures for the week ending September 4. That left them net long 42,766. They also cut 6,206 contracts from their net KC long position during the reporting week, taking it to 55,254 contracts on that Tuesday.
 

Commodity

 

 

 

Weekly

Weekly

Mon

08/24/18

08/31/18

09/07/18

Change

% Chg

Dec

Corn

$3.6250

$3.6500

$3.6700

$0.020

0.55%

Dec

CBOT Wheat

$5.3650

$5.4550

$5.1125

($0.343)

-6.28%

Dec

KCBT Wheat

$5.4675

$5.5325

$5.1475

($0.385)

-6.96%

Dec

MGEX Wheat

$5.9025

$5.9875

$5.7000

($0.288)

-4.80%

Nov

Soybeans

$8.5525

$8.4350

$8.4400

$0.005

0.06%

Oct

Soy Meal

$314.15

$304.60

$314.70

$10.100

3.32%

Oct

Soybean Oil

$28.28

$28.51

$28.04

($0.470)

-1.65%

Oct

Live Cattle

$106.70

$108.78

$109.95

$1.175

1.08%

Sep

Feeder Cattle

$147.48

$149.45

$152.98

$3.525

2.36%

Oct

Lean Hogs

$51.78

$50.43

$55.65

$5.225

10.36%

Dec

Cotton

$81.63

$82.22

$81.99

($0.230)

-0.28%

Dec

Oats

$2.6375

$2.5250

$2.4725

($0.052)

-2.08%
Soybean futures were up just 1/2 a cent on the week. Soybean meal helped to prop the market up, with October up 3.32%, while soy oil was down 1.65%. NASS reported that the US soybeans were dropping leaves in 16% of the crop, vs. the average at 9. Soybean condition ratings were steady at 66% gd/ex, with the Brugler500 at 369. Monthly Crush data from the USDA showed 178.84 mbu of soybeans were crushed during July. That was above expectations and the second largest crush total on record. Export data released by Census on Wednesday showed July soybean exports at 3.427 MMT. That was a jump of 5.25% from June and 47.77% larger than last year. The weekly USDA Export Sales report showed 672,600 MT in new crop sales for the week ending August 30. The CFTC report showed managed money spec traders net short -62,749 contracts of futures and options on 9/4, which was 9,107 contracts more bearish than the week prior.
Cotton futures dropped 0.28% in the December contract since last Friday. On Tuesday, USDA showed that 29% of the cotton crop had bolls opening as of Sunday, with 26% the average. Cotton condition ratings were down 12 points on the Brugler500 index to 303, with gd/ex down 3% to 41%. The weekly USDA Export Sales report showed only 92,200 RB of 2018/19 upland cotton sales booked in the week of 8/30. That said, sales on the books but not yet shipped are 35% larger than last year. The International Cotton Advisory Committee trimmed their 18/19 world cotton carryout by 0.88 MMT to 16.91 MMT. That was mainly due to a smaller 17/18 ending stocks and increased consumption. July US cotton exports totaled 1.088 million bales according to Census. That was down 7.8% from last year and 23.78% from June. Friday's CFTC Commitment of Traders report showed the spec funds exiting another 2,140 contracts from their net long position last week. That still left them net long 65,798 contracts as of September 4 as the unwind continues.  
Live cattle futures managed to post a gain of 1.08% on the week. Feeder cattle futures were up 2.36% to post a second consecutive week of gains. The CME feeder cattle index was $151.32, up $1.34 from the previous week. Cash cattle trade was mostly $108 on Friday afternoon, close to UNCH for the week. Wholesale beef prices were lower this week. Choice boxes were down $3.13 (1.5%) while Select dropped $4.18 (-2.1%). Weekly beef production was down 11.6% from the previous week due to the holiday, and 1.6% smaller than the same week a year ago. US beef production YTD is up 3.0% on 2.7% greater slaughter.  Friday afternoon's CFTC Commitment of Traders report showed the large spec funds cutting their net long by 340 contracts in the week ending 9/4. They were still net long 61,825 contracts. US Census data converted by the USDA shows July beef exports at an all-time record 279.244 million pounds. That was 16.8% larger than July 2017 and 2.4% above the June total.
Lean hog futures clawed back gains of 10.36% on the week. Reports out of China showed the Ag ministry's outbreak count on the African Swine Fever at 18 as of Friday morning. The CME Lean Hog index was up 7 cents to $45.92, as of September 5, a sign of a possible bottom. October futures are still looking ahead to a cash hog rally, carrying a $9.73 premium to current cash. The possible trade deal with Mexico has been supportive to the market, but the Canadian negotiations were still bogged down on at least 3 sticking points.  The pork carcass cutout value was up $1.35 or 2.1% this week. That's two weeks in a row. The pork belly primal rallied 11.2% on top of the 8.85% gains the previous week. Pork production YTD has been 3.4% larger than in 2017. Production this week was down 9.7% from last week due to Labor Day.  Pork Production was down 0.6% from the same week in 2017. US Pork exports during July totaled a monthly record 425.096 million pounds according to Census data. That was down 6.4% from June, but 8.9% larger than July 2017.
Market Watch
Next week will get back to a normal schedule after this week's Labor Day holiday. Monday will open with the release of the Export Inspections report, with the Crop Progress report later than afternoon. Wednesday will keep traders busy, with the morning release of the EIA report and @ 11:00 a.m. CDT the USDA release of their Crop Production, WASDE, and Cotton Ginning's reports. The weekly Export Sales report is to be released on Thursday per the usual schedule. Friday will also mark the expiration of the September contracts for corn, soybeans, and the wheat complex.
Visit our Brugler web site at http://www.bruglermarketing.com or call 402-289-2330 for more information on our consulting and advisory services for farm family enterprises and agribusinesses. Sound analysis and advice makes a difference!
There is a risk of loss in futures and options trading. Similar risks exist for cash commodity producers. Past performance is not necessarily indicative of future results.
Copyright 2018 Brugler Marketing & Management, LLC.