Published on:
21:02PM Sep 23, 2016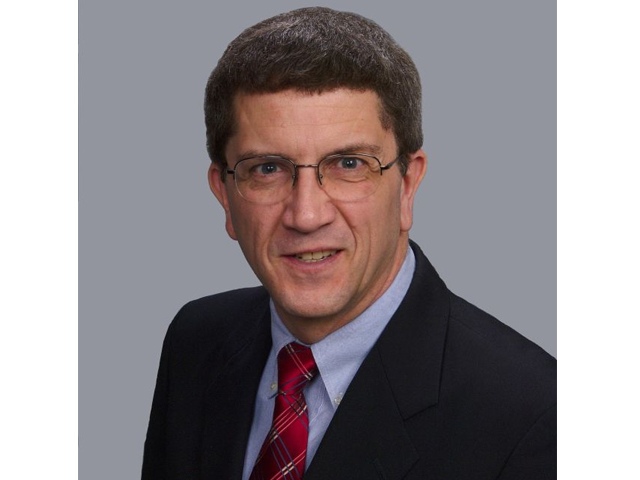 Market Watch with Alan Brugler
September 16, 2016
To Make An Omelet
Some sources attribute the phrase "To make an omelet, you must first crack eggs" to Napoleon Bonaparte, or to Robespierre. It was also apparently used by Stalin to justify deaths in one of his purges. Other sources prefer to attribute the phrase to Anon.  The point, of course, is that some sacrifice must often be made to create a better or more usable situation. There is no such thing as free energy, and free lunches only exist in politics or dealer days. I would argue that neither end up being free!
In the markets, the broken eggs can be viewed from different perspectives. In a market share battle, the high priced product often loses out to substitutes, or the high cost producer/retailer/ goes out of business because of sustained losses. In the former case, a loss of market share for beef can be helpful to pork and poultry producers. In the ag business, there are a number of proposed mergers underway to improve efficiency or ease (to put it euphemistically) competition. For the grains, ground needs to be taken out of production, yield needs to drop, or prices need to go low enough to increase consumption and dispose of the surplus.
Corn futures lost 1/2 cent for the week.  The dollar lost a little ground following the Fed meeting, but traders were more focused on harvest. The passive Fed won't hurt exports in the near term, as the world outside of the US and China is still very tight in the stocks/use ratio.  Export sales continue to be very strong, with total commitments at 33% of the recently increased USDA full year forecast. They would typically be 32% at this date. The difference is minimal, but it is all in the shipments. Outstanding (contracted but not shipped) sales for 2016/17 are 92% larger than year ago at 15.187 MMT. China did impose a 33.8% import duty on US DDGS imports, effective immediately. This had been anticipated, and DDG shipments to that country dropped to 508,000 MT in August. To the degree that it cools Chinese imports, it will force more domestic feeding at the expense of corn or milo.
Soybeans dropped 1.2% for the week, i.e. 11 cents per bushel. Soy oil was up a sharp 4%, but soybean meal took a 3.4% loss and held back the beans from the product value side. Record yield reports are proliferating on the Internet, as pockets of harvest activity have developed all the way to North Dakota.  USDA is already projecting a record yield of 50.6 bpa, but some will of course want to assume more.  On the demand side, US soybean export commitments are slightly behind the pace needed to meet the USDA forecast (45% vs. 48% average).  Unshipped sales on the books are 28% larger than year ago, and we do anticipate some record or near record shipping weeks in October. The Friday Commitment of Traders report showed managed money spec funds adding 11,444 contracts to their net long position in soybeans. This was for the week ending September 20 and put the net long at 90,433 contracts.
 

Commodity

 

 

 

Weekly

Weekly

Mon

09/09/16

09/16/16

09/23/16

Change

% Chg

Dec

Corn

$3.410

$3.37

$3.37

($0.005)

-0.15%

Dec

CBOT Wheat

$4.035

$4.03

$4.05

$0.015

0.37%

Dec

KCBT Wheat

$4.185

$4.17

$4.22

$0.042

1.01%

Dec

MGEX Wheat

$4.940

$4.93

$5.04

$0.110

2.18%

Nov

Soybeans

$9.803

$9.66

$9.55

($0.110)

-1.15%

Oct

Soy Meal

$317.70

$313.70

$303.30

($10.400)

-3.43%

Oct

Soybean Oil

33.10

31.98

33.31

1.33

3.99%

Oct

Live Cattle

$104.400

$107.88

$107.28

($0.600)

-0.56%

Sep

Feeder Cattle

$134.23

$135.50

$136.83

$1.325

0.97%

Oct

Lean Hogs

$59.225

$55.48

$54.00

($1.475)

-2.73%

Dec

Cotton

69.08

67.28

70.07

$2.790

3.98%

Dec

Oats

$1.773

$1.76

$1.77

$0.013

0.71%
Wheat futures were higher in all three markets this week, led by MPLS spring wheat. Egypt continues to be an on again/off again buyer. They again approved a .05% ergot tolerance, and bought 240,000 MT of Russian wheat. An earlier tender was boycotted by exporters leery of the zero tolerance standard (tighter than the rest of the world). Export demand has been solid for HRS, and producers have been reluctant sellers at this price and basis level.  HRW sales are still being aided by LDP payments, but to get real volume to move you need folks to take the check and then follow it with a sharp board rally. US wheat exports since June 1 have been 26% larger than last year.  Unshipped sales commitments are 18% larger than last year at this time. Low prices cure low prices, eventually!
Cotton futures jumped nearly 4% this week. Heavy rains, flooding and hail damaged some Texas production areas and again fed ideas that USDA is a little high on average yield per acre. A little weaker dollar helped export prospects, and Chinese internal prices showed signs of life. USDA put the AWP for this coming week at 58.85, up from 57.79 last week. Export sales commitments for 2016/17 are 65% larger than year ago. Unshipped sales are 68% larger than the same week in 2015. The big spec funds were net long 65,790 contracts as of September 20, with the Friday CFTC report showing a gain of 3,852 longs for the week.
Live cattle futures lost 60 cents for the week, as traders squared up positions ahead of the Friday afternoon Cattle on Feed and Cold Storage reports. The market got a positive charge from the Chinese decision to open up their market to US beef. However, the timing and restrictions are still being worked out, so the wholesale market didn't really react.  Weekly beef export sales through September 15 were the weakest of the marketing year, so any export news is welcome. The Cattle on Feed report showed September 1 On Feed numbers to be up 1.49% from last year. August placements were up 15.13%, and marketings were up 17.6% thanks to two extra kill days and the cattle cycle. The Cold Storage report confirmed that more beef was being produced than could be absorbed. Cooler stocks were up 1.5% vs. July and up 1.34% from August 2015.
Lean hog futures lost another 2.7% this week despite a quiet day on Friday. The CME Lean Hog index was down 48 cents on Friday, to $60.48. Weekly slaughter of 2.466 million head is up 4.8% from last week, and a whopping 8% larger than year ago. Pork production YTD is now up 0.2% on the year, compared to a 4.6% jump in beef output.  While pork bellies rose 8% from the previous Friday, the overall value of a hog carcass dropped 4.3% for the week.  Ham quotes plunged 14.9%.   The Friday afternoon USDA Cold Storage report showed inventory up 1.4% from July (seasonal) but down more than 7% from August 2015. Chicken supplies were also tightening, which has been reflected in breast meat quotes.
Market Watch
Livestock traders will begin the week reacting to the results from the USDA Cattle on Feed and Cold Storage reports released on Friday night after the market closed.  USDA will release the usual Export Inspections and Crop Progress reports on Monday. USDA will release weekly Export Sales on Thursday morning. Thursday will also mark expiration of the September feeder cattle futures. The main event for the week from a USDA news perspective will be the Small Grains report and the Grain Stocks reports to be released on Friday morning.
Visit our Brugler web site at http://www.bruglermarketing.com or call 402-289-2330 for more information on our consulting and advisory services for farm family enterprises and agribusinesses.Clients can also get one touch access to our cash market and hedging recommendations via our mobile web site.  You will be taken to the mobile home page automatically if you visit our web site with the mobile device. Three times daily fundamental news from Brugler is available on the free side of the mobile site.
There is a risk of loss in futures and options trading. Past performance is not necessarily indicative of future results.  Copyright 2016 Brugler Marketing & Management, LLC