Published on:
21:20PM Oct 06, 2017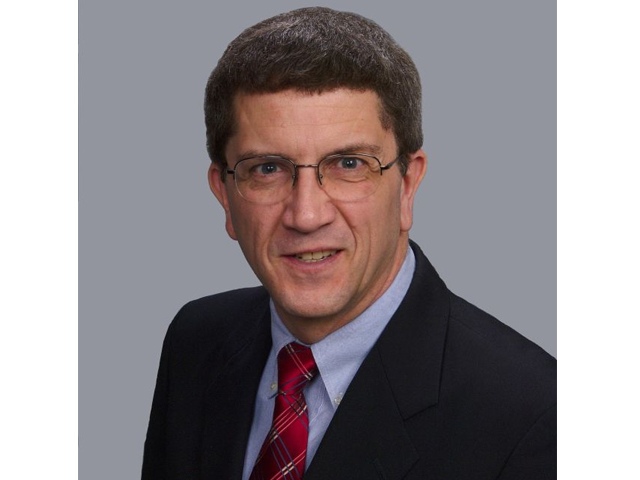 Market Watch with Alan Brugler
October 6, 2017
Too Soon Oldt, Too Late Schmardt
Someone in my extended family used to have a black trivet with the inscription "We get too soon oldt, and too late schmardt". This was supposed to be wisdom from Amish country. Whether authentic or not, the sentiment rings true in the commodity futures markets. Futures contracts have a fixed life before expiration, and you sometimes are faced with the choice of rolling over a basis contract at a negative basis or executing it. Options positions lose value with the passing of just about every day, unless volatility or price trends are actively helping them. They often get too soon oldt (old). That brings us to the schmardt (smart) part. It takes time each year to figure out how many bushels of which crops are lurking in the more than 320 million principal crop acres farmed in the United States. And then more time to assess consumption. Only then are we truly smart enough to estimate a price.  If that price is below breakeven and you waited for it, you were too late schmardt. Others, perhaps even those with some miles on them, might have taken a chance and priced product amidst the uncertainty. On Thursday, we'll all be slightly smarter, after USDA revises estimates for harvested acres and yield based on new information.
Corn futures were down 5 ¼ cents for the week. Monday's Crop Progress reported showed US corn condition ratings 2% higher at 63% gd/ex, as the Brugler500 was up 4 points to 362. That is above the long term average of 359 and implies above trend but not record yield potential.  The 2017 harvest was 17% complete as of Sunday, lagging the average of 26%, with 68% of the crop listed as mature. Weekly export sales for the week of 9/28 were much improved at 814,100 MT. With four weeks down, total export commitments are 41% smaller than last year and 26% of the full year WASDE forecast. That average book would be 33% by this date. Managed money spec funds expanded their bearish corn position by 9,759 contracts in the week ending 10/3. Friday's Commitment of Traders indicated a fund net position of -143,201 contracts.
Wheat futures were lower in two exchanges on the week, and UNCH in the December spring wheat contract. KC HRW fell 1.4% after losing 1.7% the previous week. Monday's Crop Progress report showed winter wheat 36% planted, vs. the average of 43%. In addition, 12% was listed as emerged, compared to the 5 year average of 16%. Weekly export sales for the week ending September 28 improved to 492,300 MT from 435,599 MT the previous week. That total included fresh spring wheat business to China and several other destinations. In KC wheat futures and options, spec funds lowered their CFTC net long position by just 1950 contracts to 9,468 contracts as of 10/3. In Chicago wheat futures and options, they decreased their net short position another 8,224 contracts to -56,475 as of last Tuesday.
 

Commodity

 

 

 

Weekly

Weekly

Mon

09/22/17

09/29/17

10/06/17

Change

% Chg

Dec

Corn

3.535

3.5525

3.5

($0.053)

-1.48%

Dec

CBOT Wheat

4.495

4.4825

4.435

($0.048)

-1.06%

Dec

KCBT Wheat

4.5025

4.4275

4.3675

($0.060)

-1.36%

Dec

MGEX Wheat

6.3475

6.2375

6.2375

$0.000

0.00%

Nov

Soybeans

9.8425

9.6825

9.7225

$0.040

0.41%

Oct

Soy Meal

315

311.5

315

$3.500

1.12%

Oct

Soybean Oil

33.99

32.57

32.71

$0.140

0.43%

Oct

Live Cattle

111.575

109.1

111.025

$1.925

1.76%

Oct

Feeder Cattle

156.10

152.23

153.95

$1.725

1.13%

Oct

Lean Hogs

55.7

55.4

59.175

$3.775

6.81%

Oct

Cotton

69.09

69.08

69.47

$0.390

0.56%

Dec

Oats

2.48

2.5125

2.51

($0.003)

-0.10%
Soybean futures were up 4 cents per bushel for the week. Soy meal was up 1.12% after losing 1.11% the previous week. Soy oil got over concerns about the EPA biodiesel proposal and large palm oil stocks, rising 0.4% for the week.  USDA's Crop Progress report showed soybean conditions 1 point higher on the Brugler500 index to 357. They were still above the long term average of 351 for that week. A total of 1.016 MMT of soybeans were sold for 17/18 delivery in the week ending 9/28. Export commitments are 18% smaller than last year at this time, and 38% of the full year forecast from USDA. On average, 54% of expected exports would be on the books by now.  The delay is a function of the record Brazilian crop and export program. The CFTC Commitment of Traders report showed spec money managers trimming their net long position in soybean futures and options by 562 during the week. Their net position on Tuesday was net long 27,758 contracts.
Cotton futures were up 0.56% for the week. The US cotton harvest was reported at 17% complete as of Sunday, compared to the average of 13%. The Crop Progress report also showed 67% of the crop with bolls opening. Condition ratings fell 3% in gd/ex ratings to 57%. The Brugler500 index dropped to 349, down 8 points from the previous week. USDA weekly cotton export sales totaled 213,200 RB for all years and classes. The ICAC is estimating 2017/18 world cotton production @25.4 MMT, up 10% from last year on higher prices and better price ratios vs. other field crops. The 2016/17 ending stocks were down 140,000 MT to 18.55 MMT, but are currently expected to increase to 18.7 MMT in the 2017/18 campaign. The weekly COT report had spec traders backing off their net long position by another 5,934 contracts in Cotton futures and options. Their net position as of Tuesday was at 51,232 contracts.
Live cattle futures advanced 1.8% this week, offsetting most of the 2.22% loss of the previous week. Feeder cattle futures were up a more modest 1.1%. Cash trade was strong on Friday afternoon, with $109 trades up $1 from the previous week. Wholesale beef prices were mixed on the week. Choice boxed beef was up $0.60 per hundred pounds ( 0.3). Select was down $1.27 or 0.7%, as the Ch/Se spread widened to $9.99. Weekly beef production was down 2.3% from the previous week, but 2.0% larger than the same week in 2016.  Year to date beef production is up 4.2% on 5.8% more slaughter. Spec traders added another 4,324 contracts to their net long position in live cattle futures and options. That position was at 96,682 contracts on October 3.
Lean hog futures found a potential fall low, or at least got so oversold they couldn't stand it. October bounced 6.8% during the week as shorts bought back positions ahead of the coming contract expiration on the 13th. The CME Lean Hog index dropped to $55.33, a moral victory for the bulls because it was only 21 cents below week ago after falling $17.98 in the preceding four weeks. Weekly pork production was up 0.2% from the previous week and 4.4% larger than the same week in 2016. Pork production YTD is 2.5% above last year ( 464 million pounds). Official Jan-August Census pork exports were up 303 million pounds vs. 2016. Weekly slaughter @ 2.524 million head was 4% larger than the same week in 2016 (includes Saturday estimate). The USDA pork carcass value was down 0.98% this week following a one week uptick.
Market Watch
Cattle traders will begin the week reacting to any surprise futures positions inherited at October options expiration. The Export Inspections and Crop Progress reports will be delayed until Tuesday.  The markets are open on Monday, but the government is closed for Columbus Day. The weekly EIA report is scheduled for Thursday, with USDA weekly Export Sales to follow on Friday. The main USDA monthly7 reports will be the Crop Production and WASDE reports on Thursday morning at 11 AM CDT. October hog futures and options expire on Friday the 13th.
Visit our Brugler web site at http://www.bruglermarketing.com or call 402-289-2330 for more information on our consulting and advisory services for farm family enterprises and agribusinesses. Sound analysis and advice makes a difference!
There is a risk of loss in futures and options trading. Past performance is not necessarily indicative of future results. 
Copyright 2017 Brugler Marketing & Management, LLC