Published on:
20:49PM Jun 23, 2017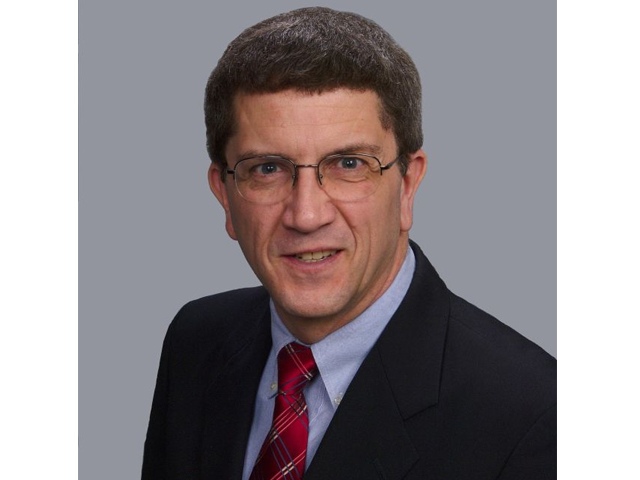 Market Watch with Alan Brugler
June 23, 2017
Torpedoed
In last week's Minesweeper themed column, we noted that wheat and soy oil were still rising, but that corn and soybeans were taking on a little water. This week, it appeared that all four were hit by torpedoes and are down at the bow. Some of the bull convoy is still intact. The notable exception is of course the USS Minneapolis and its cargo of high protein spring wheat.  It still had a full head of steam, as did the HMS July Hog.
Corn futures dropped a net 26 3/8 cents for the week, obliterating the 15 cents gained in the July contract two weeks ago. Corn condition showed a slight increase over all, as ratings stayed at 67% g/e. The Brugler500 index for the 18 states was up 2 points to 369 with a 2% jump from good to excellent. Most of the ECB was higher over last week. Total corn export commitments (to June 5) were 18.81% above last year at this point. That lead has been shrinking. They are 98% of the USDA projected export total slightly lagging the average of 99%. Ag Secretary Sonny Perdue met with ag leaders from our neighbors from the north and south on Tuesday, to discuss trade issues ahead of upcoming NAFTA negotiations. The joint communique after the meeting lacked specifics.  Spec traders in corn futures had a bad case of buyer's remorse and returned some longs to the store. Their net futures/options position dropped to 53,825 net short, a bearish shift of 35,896 for the week ending 6/20.
Spring Wheat futures were again solidly higher, rising 2.9% for the week. However, the spreads widened dramatically and the other two markets were lower. Chicago up down 1.2%, with KC July slipping almost 2%. Again, the main story was another drop to the crop condition rating for spring wheat, with a Brugler500 Index of only 311, down 14 points from last week.  The Brugler500 index for winter wheat crop conditions dropped just 1 point to 336.  HRW was down 1, with SRW up by 4, as the winter white ratings declined again this week. Nationally, the winter wheat crop was 28% harvested as of last Sunday, as it starts to go full swing. The average pace is 25%. US wheat export sales commitments are running 7.7% above last year. Egypt's GASC had a wheat tender this week, as once again the US was left out of getting any sold, with 175,000 MT of Ukrainian and Romanian purchased. The Commitment of Traders report had managed money paring back their Chicago net short by another 61,888 contracts in the week ending 6/20. The short was down to 20,971 contracts.  Minneapolis is still "all bulls, no bears" if you are a reportable large spec fund. They held zero short futures in MPLS again this week.
Soybean futures took a nose dive on Thursday, ad lost 3.7% for the week. Meal was down 2.4% for the week, but soy oil was the big loser at -4.5%.  The USDA Crop Progress report showed 96% of the soybeans were planted, running ahead of the 93% average for the week. Soybean emergence was 89% as of June 11. Condition ratings increased 1% over last week to 67% g/e. The Brugler500 index , however, was unchanged at 368 as poor ratings also increased. Export commitments for 2016/17 soybeans are 106% of the USDA full year export estimate, well above the average of 100% for this date and last year's 98%. US soybean sale to China were sluggish for the week of June 15 as slow South American sales are starting to pick up slightly. Port workers in Rosario were back on the job at the orders of the Argentine government to negotiate their terms. The weekly CFTC report showed managed money spec funds adding 7,467 contracts to their net short soybean position, taking it to  -87,140 contracts.
 

Commodity

 
 
 

Weekly

Weekly

Mon

06/09/17

06/16/17

06/23/17

Change

% Chg

Jul

Corn

3.8775

3.84

3.5775

($0.263)

-6.84%

Jul

CBOT Wheat

4.4575

4.6525

4.5975

($0.055)

-1.18%

Jul

KCBT Wheat

4.515

4.735

4.6425

($0.093)

-1.95%

Jul

MGEX Wheat

6.065

6.4275

6.6125

$0.185

2.88%

Jul

Soybeans

9.415

9.39

9.045

($0.345)

-3.67%

Jul

Soy Meal

305.9

300.9

293.6

($7.300)

-2.43%

Jul

Soybean Oil

32.29

33.11

31.61

($1.500)

-4.53%

Jun

Live Cattle

131.25

121.7

119.2

($2.500)

-2.05%

Aug

Feeder Cattle

154.18

147.88

144.95

($2.925)

-1.98%

Jul

Lean Hogs

82.7

82.325

85.3

$2.975

3.61%

Jul

Cotton

75.69

71.88

72.65

$0.770

1.07%

Jul

Oats

2.5225

2.6925

2.545

($0.148)

-5.48%
Cotton futures actually gained 1.1% for the week after an extended string of down days. The longs were mostly out of the July and the shorts took a little money off the table ahead of the weekend. The market was oversold, and the Texas forecast is still pretty hot.  US crop condition ratings declined in the week ending June 18 by 5 points on the Brugler500 index. Export sales remain solid, with total commitments 64% larger than last year.   USDA has of course increased projected shipments, so commitments reflect 105% of the full year forecast vs. the 5 year average of 106% for this date. CFTC on Friday afternoon indicated that the large spec funds were still washing out longs as of June 20. The managed money net long was down 23,571 contracts for the week, to 45,344.
Live cattle futures dropped another 2.05% this week, a moral victory for the spec fund longs after the market plunged 7.3% the previous week. Feeder cattle futures lost 2% for the week due to the pressure in the fats. Wholesale beef prices were sharply lower this week. Choice boxed beef dropped $10.09 for the week (4%), with Select down $3.08/cwt from the previous Friday. Friday's Ch/Se spread was back down to $23 vs. $30.04 the previous week. Cash cattle trade sharply lower. Reported cash trade ranged from $119-123, comparted to $124-126 a week ago. Weekly beef production was up 0.9% from last week, and up 1.4% from the same week in 2016. Year to date production is up 3.8% on 5.7% more slaughter. CFTC showed the spec fund longs hanging on to nearly all of their positions. The net dropped 838 lots for the week. That put them net long 131,713 as of June 20.  The record net long is 145,394 contracts from September 2010. The USDA Cattle on Feed report on Friday night confirmed continued cattle cycle expansion, with May placements on feed 112.2% of year ago. That was much larger than expected, and resulted in June 1 On Feed at 102.7% of last year despite marketings that were up 8.75% from year ago for the month.
Lean hog futures rose 3.6% in nearby July, which needs to converge with the cash market in about three weeks. Basis is currently strong, with the CME Index $4 over July. The CME Lean Hog index rose to $89.30 on Friday, a jump of $6.37/cwt for the week. Weekly pork production was down 1.8% from last week, but still 2.8% larger than the same week in 2016. Pork production YTD is 2.3% larger than last year. Weekly slaughter @ 2.144 million head was 2.3% larger than the same week in 2016.  We expect weekly slaughter to drop seasonally into July, but with most weeks still above the comparable year ago week. The USDA pork carcass value was up $5.52 or 5.77% for the week, going home at $101.15 per hundredweight. Bellies were the driver with a 10% advance for the week. The Commitment of Traders report indicated that the spec funds added 1,832 contracts to their net long position in lean hog futures and options during the week ending June 20, putting them net long 66,435 at that time. The record is much larger at 97,952.
Market Watch
Next week will see a busy last half of the week. The USDA Export Inspections report and Crop Progress reports will be out on Monday, as the normal Wednesday will have the weekly EIA report. The regular USDA Export Sales report will be on Thursday, with the quarterly Hogs and Pigs report that same afternoon. The quarterly Grain Stocks report will be out on Friday. We will also get a taste of what the USDA projects for acreage in their Planted Acreage report on Friday.  The 30th will also mark the first notice day for July grain contract deliveries, and the expiration of the June live cattle contract. Futures will trade on Sunday night and Monday (July 3) but will close at 12:05 CST and stay dark for the July 4th holiday. Some will likely make it a 4 or even 5 day holiday.
Visit our Brugler web site at http://www.bruglermarketing.com or call 402-289-2330 for more information on our consulting and advisory services for farm family enterprises and agribusinesses. Sound analysis and advice makes a difference!
There is a risk of loss in futures and options trading. Past performance is not necessarily indicative of future results. 
Copyright 2017 Brugler Marketing & Management, LLC