Published on:
22:18PM May 31, 2019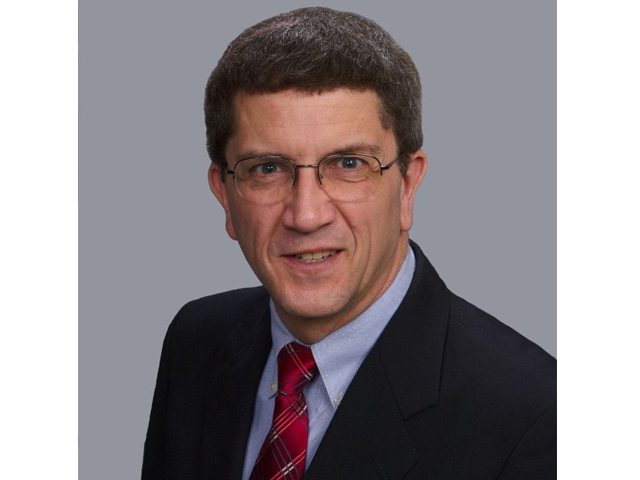 Market Watch with Alan Brugler
May 31, 2019
Treacherous Waters
We have more water themes to go with our Monsoon theme from last week.  Still water runs deep.  You can drown in water that on average is only a foot deep.  Rocks often lurk unseen right below the surface to wreck the freighter, your bass boat, or in Nebraska the stock tank you are using to float down the river with your friends. Flooding continues to be an issue, not only along the major rivers like the Mississippi and the Missouri, but in potholes and terraces. While the NWS 6-10 and 8-014 daay forecasts call for some drying out in the northern US, the 7 day rainfall accumulations could total 3-5" in OK, KS, AR and MO.  Treacherous waters indeed! This was good for grain bulls, who anticipate producers reducing acreage and taking prevented planting insurance payments on a record number of corn acres. It was a bad week for the managed money speculative funds, trying to exit record large bearish positions held back in March and April. Questions about the exact payment levels for the new MFP program, and rumors of lucrative tweaks to prevented planting payments in the still-to-be-passed disaster bill further muddied the waters.
 

Commodity

 

 

 

Weekly

Weekly

Mon

05/17/19

05/24/19

05/31/19

Change

% Chg

Jul

Corn

$3.8325

$4.0425

$4.2700

$0.227

5.63%

Jul

CBOT Wheat

$4.6500

$4.8950

$5.0300

$0.135

2.76%

Jul

KCBT Wheat

$4.20

$4.42

$4.73

$0.310

7.01%

Jul

MGEX Wheat

$5.278

$5.480

$5.520

$0.040

0.73%

Jul

Soybeans

$8.22

$8.30

$8.78

$0.480

5.78%

Jul

Soy Meal

$294.30

$300.50

$321.30

$20.800

6.92%

Jul

Soybean Oil

$27.22

$27.01

$27.59

$0.580

2.15%

Jun

Live Cattle

$111.28

$111.18

$108.48

($2.700)

-2.43%

Aug

Feeder Cattle

$145.50

$143.23

$133.13

($10.100)

-7.05%

Jun

Lean Hogs

$92.38

$86.43

$81.73

($4.700)

-5.44%

Jul

Cotton

$65.99

$68.39

$68.08

($0.310)

-0.45%

Jul

Oats

$2.9400

$3.0850

$3.1450

$0.060

1.94%
Corn futures jumped 5.6% this week on top of 5.5% the previous week, trading at the highest front month price since 2016. The main driver has been the major planting delays across the country that left just 58% of the corn crop planted as of last Sunday, the slowest pace on record. The average pace for that date is 90%. Export sales commitments are 83% of USDA's projected total, trailing the 95% average pace for this date. Unshipped sales are 49% smaller than last year at this time. USDA is likely to reduce their old crop export forecast based on this data. Friday's Commitment of Traders report showed the managed money spec funds still bailing out of their net short position They slashed 95,993 contracts from their net short position as of Tuesday to take it down to -20,736 contracts.  On Friday, EPA indicated that E15 ethanol can now be marketed year round to all vehicles made since 2001 and not just those with flex fuel engines. The rule change is expected to be published in the Federal Register shortly. While EPA has been cozy with the oil companies and giving wealthy firms hardship exemptions on the RFS blend requirements, said companies are still expected to sue to halt the green energy expansion because it costs them market share.
Wheat futures fed off the previous week's gains in the three exchanges, with KC HRW up more than 7% due to heavy rains either occurring or expected in the early harvest window. MPLS spring wheat was up less than 1% as planting gained on normal progress.  Chicago SRW was up 2.8% despite a double digit sell off at month end on Friday.  Accumulated exports to date are 6% larger than year ago, with 8 more shipping days of data to be reported. The full year WASDE forecast calls for an 11.6% increase.  The Winter wheat crop was 66% headed, lagging the 76% average maturity. The Brugler500 Index for crop condition dropped 9 points to 363, putting it below 2016. The SRW sub-index at 329 is the worst since 2007. The Commitment of Traders report showed that the large spec funds were net short 23,780 contracts of Chicago SRW as of May 28. On balance they bought 17,980 contracts for the week. They continued to back off their large net short in KC futures and options, now at 39,469 contracts.
Soybean futures were up 5.8% this week. Soybean meal was up 6.9% to backstop the beans in product value. Soy oil was up 2.15% after a 2.1% last week and a 2.4% gain the previous week. Total soybean export commitments are 96% of the full year WASDE forecast. They would typically be 99% by now. Unshipped sales on the books are up 26% vs. last year, and more than double the 5 year average. A big chunk of those are committed to China. The managed money spec funds pared 23,137 contracts from their large CFTC net short position in the week ending May 28. The specs were still net short 129,994 contracts on that date.
Cotton was down 0.45% for the week. Most of the news on the China front emphasized how far apart the two sides have drifted, but Chinese firms continued to buy and ship US cotton. The weekly export sales report was a little slower than the week before. Old crop upland sales were 288,800 running bales, with another 136,200 RB sold for 2019/20 delivery. Pima business was a little slow at 1,500 RB. Total US export commitments are 109% of the WASDE forecast. They would typically only be 102% by now, so have an excellent chance of making the number. The CFTC Commitments report released on Friday indicated the large specs in cotton futures and options reduced their net short position by 1,882 contracts last week. That put them net short 35,204 contracts as of May 28.
Live cattle futures dropped 2.4% this week. The large managed money spec funds continue to liquidate their long position, with the Commitment of Traders report showing another 7,226-contract reduction in their net long position last week. That left them net long 65,479 on May 28. Cash cattle trade was $115-116.  Feeder cattle futures were down 7% for the week, with higher feed costs dominating the discussion. August was limit down on Thursday and abused the expanded limits by dropping $5.10 on Friday.  The CME feeder cattle index was $132.47, down $4.34 for the week after rising $4.05 the previous week. Wholesale beef prices were mixed. Choice boxes were up 0.7% for the week, while Select was down 0.4%. Weekly beef production was down 9.4% from the previous week and down 0.2% from the same week in 2018. Year to date beef production has been just 1.9 million pounds larger than year ago, due to lower carcass weights earlier in the spring.
Lean hog futures dropped 5.4% this week, extending the decline from the week before. Weekly pork export sales surged to 54,700 MT, with China buying 39,100 MT. China continues to ship 4,200 to 4,600 MT per week. The CME Lean Hog index was $82.22 on Friday, down $2.14 from the previous week. The pork carcass cutout value was down $0.59 (0.7%) this week. That put it at $82.68. Pork bellies fell 11.1%, with the Rib primal down 13.7% for the week. Weekly pork production was 8.6% smaller than the previous week due to the holiday, but 5.8% larger than the same week in 2018. YTD production is up 2.5% on 2.1% more hogs.  The large managed money spec funds cut 1,245 contracts from their CFTC net long position in hog futures and options in the week ending May 28, taking it down to 55,739 contracts.
Market Watch
The first week of June will bring us a normal report schedule. We start the week with the USDA Export Inspections report on Monday morning. That afternoon, NASS will release the weekly Crop Progress report, as well at the monthly Grain Crushing and Fats & Oils reports. Next week's EIA ethanol report will be back to the normal Wednesday release, as well as Thursday morning's Export Sales report. US Census trade data will also be released on Thursday. June live cattle options will expire on Friday.
Visit our Brugler web site at http://www.bruglermarketing.com or call 402-289-2330 for more information on our consulting and advisory services for farm family enterprises and agribusinesses.
There is a risk of loss in futures and options trading. Similar risks exist for cash commodity producers. Past performance is not necessarily indicative of future results.  
Copyright 2019 Brugler Marketing & Management, LLC.