Published on:
00:08AM Feb 11, 2017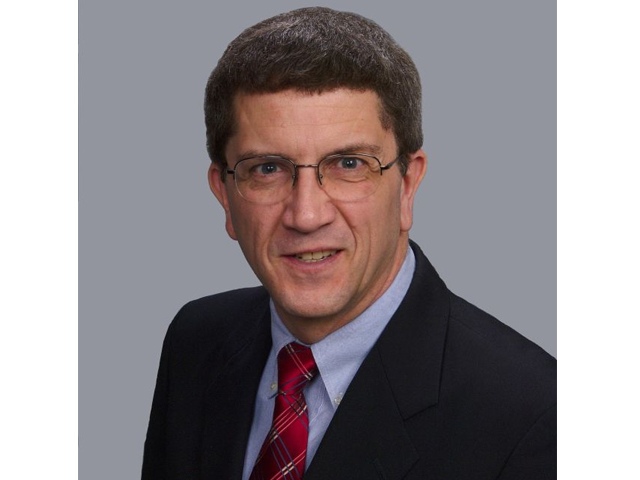 Market Watch with Alan Brugler
February 10, 2017
Valentines Day and All
I ran through a lot of theme ideas for this week, with Abe Lincoln (we share a birthday) and Valentines Day among the contenders. Once I went with Valentines Day, Cupid and his arrows came to mind, along with the Valentines Day massacre. Unlike the Bowling Green massacre in the news recently, the VDM actually happened in 1929 in Chicago. It was a gang killing orchestrated by Al Capone. With machine guns and arrows in the picture, ducking and dodging trends in the commodity markets is easy to visualize for someone in my position. We can also talk about hearts, and particularly hearts in the "I love you" application. Those with a lot of unhedged or unsold inventory were giving hearts out to corn, beans, wheat and hogs this week. For the commodities in red on our table, Cupid is still looking for targets!
Want to see the full array of Brugler analysis, global trade analysis, corn price targets, and diesel prices all in one place?  Attend one of our February seminars. Check out these links for the agendas and registration info. Attend the Brugler Marketing Winter Seminars in Omaha on Feb 16-17 (www.bruglermarketing.com/omaha) and Dayton on Feb 20-21 (www.bruglermarketing.com/dayton).
Corn futures were up 9 ¼ this week, or 2.5%.  Disappearance continues to be robust, with ethanol plants grinding about 110 million bushels per week.  Ethanol stocks continue to grow, however, and some relief via the export market is needed. USDA increased projected FSI use for the year by 35 million bushels on Thursday, with 25 million in the ethanol sector. That cut projected US ending stocks to 2.32 billion bushels. The cash price midpoint was UNCH at $3.40. World ending stocks also were tightened to 217.56 MMT from 221 million in the January report. Both helped firm the market. The Friday CFTC report indicated that spec funds added 25,372 contracts to their corn net long position. They were net long 28,833 contracts  as of Feb 7.
 

Commodity

 

 

 

Weekly

Weekly

Mon

01/27/17

02/03/17

02/10/17

Change

% Chg

Mar

Corn

3.625

3.6525

3.745

$0.093

2.53%

Mar

CBOT Wheat

4.205

4.3025

4.49

$0.188

4.36%

Mar

KCBT Wheat

4.3425

4.405

4.605

$0.200

4.54%

Mar

MGEX Wheat

5.6

5.5825

5.725

$0.143

2.55%

Mar

Soybeans

10.4925

10.27

10.59

$0.320

3.12%

Mar

Soy Meal

343

331.6

342.1

$10.500

3.17%

Mar

Soybean Oil

34.27

33.86

34.61

$0.750

2.22%

Feb

Live Cattle

118.325

116.9

116.4

($0.500)

-0.43%

Mar

Feeder Cattle

127.45

123.58

122.08

($1.500)

-1.21%

Feb

Lean Hogs

66.9

70.325

74.55

$4.225

6.01%

Mar

Cotton

74.85

76.41

75.82

($0.590)

-0.77%

Mar

Oats

2.5325

2.5875

2.545

($0.043)

-1.64%
Wheat futures posted gains in all three markets, with KC and CHI up more than 4%. Minneapolis lagged a bit at 2.6% due to some spread unwinding. USDA tightened projected HRW ending stocks by 30 million bushels, which helped support KC.  The other classes were helped by the overall drop of 47 million bushels in the expected ending stocks. The midpoint of the wheat average cash price was increased to $3.85.  USDA also tightened projected world wheat stocks to 248.6 MMT, with production cuts to India and Kazakhstan in particular. US wheat export sales continue to outperform last year. Commitments meet 89% of the newly revised export forecast of 1.025 billion bushels. The 5 year average pace for this date would be 86%, so USDA was still be cautious about the last 4 months of the marketing year.
Soybeans rallied 3.1% this week, thanks to a 3.2% advance in meal and a 2.2% gain in soy oil. The folks at WASDE made zero changes to the US balance sheet, and also left the cash price estimate UNCH at $9.40 for the year. They did trim projected Argentine production to 55.5 MMT because of flooding, and left Brazil UNCH at 104 MMT. The world stocks/use ratio was tightened, and is now again firmer than last year after several monthly estimates where it was not. The USDA weekly Export Sales report saw old crop soybean sales of 536,300 MT that were down from the previous week. New crop bookings totaled 129,300 MT, a slow  down from 351,100 MT. Soybean export commitments represent 91% of the full year forecast, vs. the typical 88% at this time of year.  Meal export sales were above trade estimates again at 347,700 MT, and soy oil bookings were stout at 35,300 MT.
Cotton futures were down 0.77% for the week after two strong advances. Weekly export sales of upland cotton were the smallest reported so far in calendar year 2017, but export shipments were a new high for the marketing year. USDA raised projected exports by 200,000 bales on Thursday, cutting back the ending stocks to 4.8 million. That is still a million bales more than we had at the end of the 2015/16 marketing year, but a step in the bullish direction. World cotton ending stocks were trimmed to 89.9 million bales, which would be a 7.2% decline from last year.  It is still 9 ½ months of use at the current global consumption rate, i.e. a 79.8% stocks/use ratio. The managed money spec funds added another 6,821 contacts last week to their now record long position of 100,340 contracts (as of Feb 7 COB).
Live cattle futures were down 0.43% this week, extending a 1.2% loss from the previous week. Feeder cattle futures lost 1.2%, as they had to deal with both rising feed costs and the crop in live cattle. Wholesale beef prices were lower this week. Wholesale beef prices lost more than 2% from last Friday in both the choice and select boxes. The Friday afternoon report had the weighted average prices at $187.63 and $185.65 respectively. Choice is back down to where it was at Thanksgiving. Cash cattle sales were mostly $118-119 this week, with $190 in the north and a few head at $120 in Texas. Weekly beef production was down 3.9% from the previous week but up 4.3% vs. the same week in 2016. Slaughter was up 4.9% year/year, so average carcass weights are still down. The Commitment of Traders report showed the big spec funds paring back 6486 contracts from their huge net long in cattle. They wee still net long 103,588 contracts as of Feb 7.   
Lean hog futures were up another 6% on top of a 5.1% gain the previous week. The latest reading on the CME Lean Hog index was $72.80, up $3.17 from the previous Friday. The Board rally flipped the basis from positive to negative, going home at -$1.75G.  February futures expire on Tuesday. Weekly estimated FI slaughter is estimated at 2.364 million head. That is up 3.8% from the same week in 2016. Pork production YTD is 2.0% smaller than last year. Weekly production was 4% larger than the same week in 2016. The USDA's average pork carcass value was a net 63 cents higher week/week.  The Friday afternoon report had it at $85.09, up 36 cents from the previous day. Cash hog base prices reported on Friday averaged $70.72 nationally; slipping 33 cents from Thursday's avearge.
Market Watch
Cotton traders will be dealing with any surprise positions inherited from Friday's March options expiration. We have another typical trading week for reports. USDA export inspections will be out on Monday morning.  The EIA energy reports will be on Wednesday. USDAWeekly Export Sales will be published on Thursday morning. NOPA monthly crush is expected on Wednesday. February hog futures expire on Valentines Day (Tuesday). 
Visit our Brugler web site at http://www.bruglermarketing.com or call 402-289-2330 for more information on our consulting and advisory services for farm family enterprises and agribusinesses.Clients can also get one touch access to our cash market and hedging recommendations via our mobile web site.  You will be taken to the mobile home page automatically if you visit our web site with the mobile device. Three times daily fundamental news from Brugler is available on the free side of the mobile site.
There is a risk of loss in futures and options trading. Past performance is not necessarily indicative of future results.  
Copyright 2017 Brugler Marketing & Management, LLC