Published on:
22:16PM Jun 15, 2018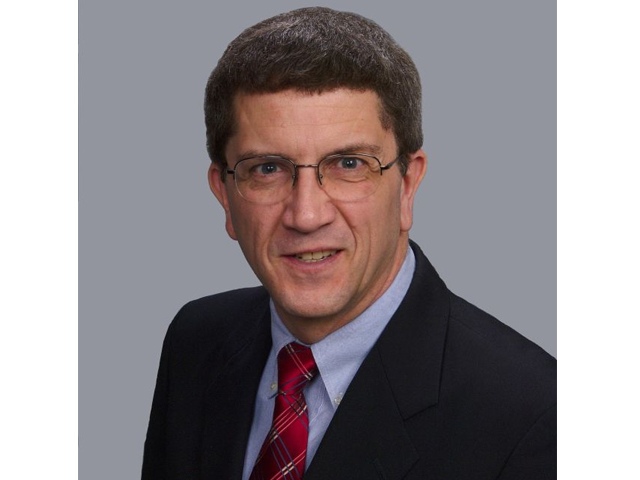 Market Watch with Alan Brugler
June 15, 2018
Whatever We Had Once Was Gone
If you are a long time reader of this column (this is #800!) you have probably figured out that my musical tastes are pretty eclectic, with a skew toward 1970's rock and roll, but room for jazz, blues, country and maybe one or two classical pieces hiding in the background. Lyrics to songs pop into my head all the time, triggered by events. This week, the line was "Whatever we had once was gone", triggered by the sharp declines in corn and soybeans after they had been trading in a comfortable range for much of the spring. The line comes from Taxi, a song by the long deceased Harry Chapin circa 1972. Harry did a lot of ballads, and this one had to do with meeting an ex-girlfriend when she got into the taxi he was driving. The preceding line was "There was not much more for us to talk about".  That's where our commodity markets take a different track than the song.  We still have plenty to talk about. Whether it is summer weather in the US, the tariff and trade war situations, the improving global economy and its demand for goods, or something not yet on the radar. The markets are under pressure right now, but a line I haven't seen in a song is applicable, i.e. "Low prices cure low prices".
Corn futures dropped 4.37% over the past week, adding to sharp losses so far in June. They have fell 7.73% in the past two weeks, as the specs continue to liquidate longs. Friday afternoon's CFTC report showed spec funds liquidating a majority of their net long position in corn futures and options. It was cut by 77,383 contracts in the week that ended on Tuesday, showing a net long position of just 36,216 contracts. Condition ratings were down 1 to 390 on the Brugler500 index for the week in Monday's Crop Progress report, which are still fairly good for this time of year. On Tuesday, the USDA trimmed their old crop carryout for the US by 80 mbu to 2.102 bbu. That was mainly from an increase to exports, as new crop ending stocks are now seen at 1.577 bbu. On the World side, Brazil production was cut 2 MMT to 85, even with CONAB's updated estimate. Another reduction was shown to 17/18 world carryout to 192.69 MMT, with new crop at 154.69 MMT (a 20% decrease in stocks yr/yr!) US export sales commitments are 4.1% larger than last year at this point.
Wheat futures were lower in all three exchanges this week. Chicago SRW was down 3.94%, with KC HRW 3.44% lower, and MPLS HRS 3.67% in the red. Winter wheat harvest is moving along in the Southern Plains, reported at 14% complete last Sunday. Condition ratings were steady on the Brugler500 index at 296 points. Spring wheat conditions were much higher at 375, with gd/ex ratings at 70%. NASS updated this year's wheat production numbers on Tuesday, with all wheat at 1.827 bbu. All winter production was up to 1.198 bbu, with HRW at 650.4 mbu, SRW at 315.5 mbu, and winter wheat seen at 231.8 mbu. Old crop US stocks were up 10 to 1.08 bbu, with new crop down 9 to 946 mbu. Commitments of US wheat exports at the end of the first week of the 18/19 MY are down 31.5% from the same time last year at 4.526 MMT. The managed money net long position in Chicago wheat futures and options was cut by 1,383 contracts in the week ending 6/12, with the net position at 14,903.  They continued to add to their net long in KC wheat to 61,091 contracts.
Soybean futures fell 6.58% since last Friday, adding to losses from the previous week down a total of 11.33%. Soy meal was down 5.28% with bean oil down 1.43% lower. The big story late in the week was President Trump following through with proposed 25% tariffs on $50 billion of 800 categories in Chinese goods. Later in the day on Friday, China announced they are placing countervailing tariffs on $34 billion of US goods including soybeans by July 6. Condition ratings reported last Monday were down just 1 point to 383 on the Brugler500 index. The monthly WASDE update shows a cut to US old crop stocks now at 505 mbu, mainly from higher crush. New crop US carryout was also lower, at 385 mbu. They upped their Brazil production estimate to 119 MMT vs. CONAB at 118, with Argentina down 2 to 37 MMT. CFTC data showed the spec traders exiting their net long in soybean futures and options by 59,429 contracts as of Tuesday evening. That net long position was at just 12,870 contracts on 6/12.  
 

Commodity

 

 

 

Weekly

Weekly

Mon

06/01/18

06/08/18

06/15/18

Change

% Chg

Jul

Corn

3.915

$3.7775

$3.6125

($0.165)

-4.37%

Jul

CBOT Wheat

5.2325

$5.2000

$4.9950

($0.205)

-3.94%

Jul

KCBT Wheat

5.4075

$5.38

$5.20

($0.185)

-3.44%

Jul

MGEX Wheat

6.04

$5.925

$5.708

($0.218)

-3.67%

Jul

Soybeans

10.2125

$9.69

$9.06

($0.638)

-6.58%

Jul

Soy Meal

374.2

$357.80

$338.90

($18.900)

-5.28%

Jul

Soybean Oil

31.19

$30.52

$29.50

($1.020)

-3.34%

Jun

Live Cattle

104.9

$110.03

$108.45

($1.575)

-1.43%

Aug

Feeder Cattle

146.33

$147.28

$147.98

$0.700

0.48%

Jul

Lean Hogs

78.8

$80.73

$81.73

$1.000

1.24%

Jul

Cotton

93.3

$94.94

$90.72

($4.220)

-4.44%

Jul

Oats

2.46

$2.4075

$2.3350

($0.073)

-3.01%
Cotton futures experienced a bout of profit taking this week, and dropped 4.44%. They were also pressured by the confirmation that the US will implement tariffs on Chinese goods, with the possibility for retaliation (though cotton has not been publicly noted). Cotton condition ratings were steady for gd/ex at 42%, with the Brugler500 down 7 to 322 on higher p/vp ratings. Tuesday's WASDE update indicated US ending stock being trimmed another 500,000 bales to 4.2 million bales, mainly on more exports. They now project 16 million bales in exports this year, with total commitments 109% of that projection vs. the normal pace of 102%. Thursday's Cotton on-Call report indicated mills unpriced call sales position at 25,797 contracts as of last Thursday. That was 8,853 contracts less than the week prior. Friday's CFTC data showed managed money slimming the cotton net long position by 788 contracts to a net position of 88,911 contracts as of Tuesday
Live cattle futures were down 1.43% on the week. Feeder cattle saw a slight 0.48% gain, with a little help from cheaper feed costs. Light cash trade at $110 was reported on Thursday, with bids of $111 reported on Friday. Wholesale beef prices were down this week, with the Ch/Se spread narrowing to $18.86. Choice boxes were $4.62 per cwt lower, while Select was only down 45 cents. Weekly beef production was down 0.7% from the previous week, but 1.5% larger than the same week in 2017. YTD beef production is now 3.6% larger. The Commitment of Traders report on Friday indicated that managed money spec funds in live cattle futures and options added 9,278 contracts to their net long position. It was at 23,271 contracts as of Tuesday. USDA quarterly beef production estimates were down 90 million pounds to 27.125 billion pounds.
Lean hog futures were one of the few in the commodity complex to see gains on the week, up 1.24%. The CME Lean Hog index is continuing to rise seasonally, up a sharp $6.59 for the week to $80.09. Pork production since the first of the year has been 3.7% larger than in 2017, with production this week down 2.7% from the last week, but up 3.8% the same week last year. Weekly slaughter was up 1.7% vs. year ago. The pork carcass cutout value was up 4.92% on the week, adding another $4.62 to the value of 100 pounds of hog carcass. Managed money was shown to trim their net short position in lean hog futures and options by 5,045 contracts. Their net position was at -4,153 contracts in the week that ended 6/12. The quarterly production report in the Tuesday's report showed pork production down 55 million pounds from the previous estimate at 27.715 billion pounds.
Market Watch
The USDA Export Inspections and Crop Progress reports will be out in their usual Monday release slots. EIA weekly ethanol stocks are due on Wednesday, with the USDA weekly Export Sales report at 7:30 a.m. CDT on Thursday. The monthly USDA Cattle on Feed report is scheduled for Friday, along with Cold Storage. Friday will also mark the expiration of the July grain options.
Brugler Marketing Summer Seminars - Save the Dates
The dates have been set for the Brugler Marketing Summer Seminars.  Our eastern seminar will be in Dayton, Ohio on Monday and Tuesday July 30-31.  The western seminar will be held in Des Moines, IA on Thursday and Friday August 2-3.  This will be a great opportunity for all of you MN, IA, IL and MO producers who can't get to Omaha. Look for details on our web site in the next couple days for both meetings.
Visit our Brugler web site at http://www.bruglermarketing.com or call 402-289-2330 for more information on our consulting and advisory services for farm family enterprises and agribusinesses. Sound analysis and advice makes a difference!
There is a risk of loss in futures and options trading. Similar risks exist for cash commodity producers. Past performance is not necessarily indicative of future results.
Copyright 2018 Brugler Marketing & Management, LLC.