Published on:
22:00PM Jun 02, 2017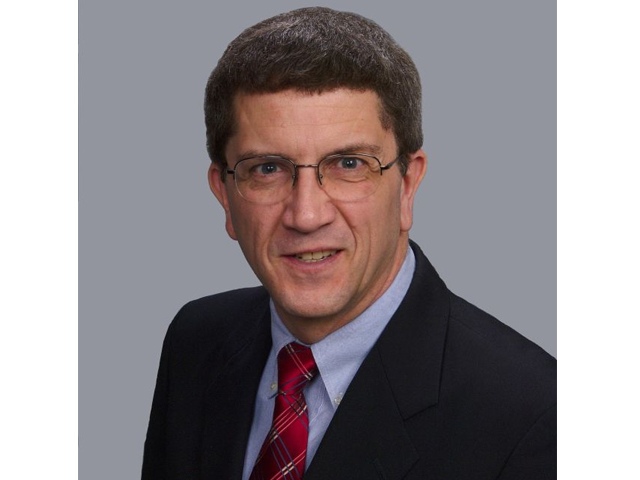 Market Watch with Alan Brugler & Austin Schroeder
June 2, 2017
What's in Store for June?
If "April showers bring May Flower," what do May showers bring for June? Either Mother Nature is a month behind, or May was really thirsty. During the month of May there was quite a bit of moisture, just ask the Eastern Corn Belt. The forecast for the month of June is warmer and drier for most of the Corn Belt. This weather should help planting progress to move along, in a year that could see a record replant, as some producers are putting seed in the ground for the third time. With the drier weather in store, I highly doubt we will be talking about June showers as much. Most of the time moisture is welcome, but you know ag producers as well as I do (growing up on a farm), and boy they can be picky about the weather. Digressing, hopefully the dry weather for June will allow for planting to progress. There is a questions of how late is too late to plant, and how much prevent plant will there be? This will take time to answer, as the FSA won't release the data until August 10. But for now all we can do is put our nose to the grind stone and finish planting. 
Corn futures closed Friday with a 1 1/2 cent loss for the week. Over the past 4 weeks, the weekly changed has not exceeded 2 cents higher/lower. Planting progress was within expectations in the Tuesday edition of the Crop progress report, but lagged the 5 year average pace at 91% complete. Initial corn condition ratings showed the national corn crop at 65% good/excellent, behind last year's 72% g/e. That calculates out to a Brugler 500 index of 365, vs. 379 last year. ECB ratings were at 43% g/e in, 52% in IL, and 49% in OH. US export sales commitments are 95% of the full year WASDE number. They were 92% a year ago, and average 96% on this date. Total commitments are 24.4% larger than last year, but were 90.1% above that same week earlier this year. The Grain Crushing report showed 432.75 million bushels of corn was crushed for ethanol in April that is 8% larger than April 2016. The Commitment of Traders report had managed money adding 24,478 contracts to last week's net short position in corn futures and options. They were at a net short 200,981 contracts as of May 30.
Wheat futures showed gains of 2.64% in the MPLS contracts on the week. Both Chicago and KC lost ground, as they were down 2% and 0.97% respectively since last Friday. Spring wheat was the strongest mainly due to demand for higher protein needs and drier weather in the North HRS regions. Surprisingly MN ratings were 96% g/e, with the spring wheat area averaging 62%in Tuesday's report.  The Brugler500 index for winter wheat crop conditions dropped to 340 from 341, and is still well below last year. Nationally, the winter wheat crop is 80% headed. The TX state report showed that they have harvested 22% of the HRW wheat crop as of last Sunday, vs. the average of 15%. New crop export sales lead the way at 810,304 MT, as there was a net reduction of 28,993 MT for old crop. Total export commitments are 101% of the USDA projected total, with 2.33 MMT left in outstanding sales as of May 25. There is just one week left in the 2016/17 reporting period. The weekly CFTC report showed managed money spec funds trimming their net short Chicago position by just 549 contracts in the week ending May 30, with a net short of 113,760 at that time.  They were net long 3,221 contracts in KC HRW on that date.
Soybean futures lost just 5 ¼ cents per bushel this week, as they came back a little on Friday to gain 9 cents. The USDA Crop Progress report showed soybean acreage 67% planted through May 28, behind last year's 71% and 1% below the 5-year average. Soybeans emergence was 37% at that time, vs. 42% last year and the average of 40%. Soybean crush during April ran nearly 2 million bushel above expectations, but was still down 5.61% from April 2016 at 149.75 mbu. US Export sales commitments are 22.5% larger than a year ago, helped by this week's 610,195 MT for old crop sales. Total commitments including already shipped beans are 105% of the full year WASDE forecast. They would typically be 99% by now. CFTC indicated that spec traders added another 26,955 contracts to their net short position in the week ending May 30. As of Tuesday their net short position in soybean futures and options was 89,310 contracts, the shortest reported position since June 2, 2015.  
 

Commodity

 

 

 

Weekly

Weekly

Mon

05/19/17

05/26/17

06/02/17

Change

% Chg

Jul

Corn

3.725

3.7425

3.7275

($0.015)

-0.40%

Jul

CBOT Wheat

4.3525

4.3825

4.295

($0.088)

-2.00%

Jul

KCBT Wheat

4.38

4.375

4.3325

($0.043)

-0.97%

Jul

MGEX Wheat

5.5575

5.6875

5.8375

$0.150

2.64%

Jul

Soybeans

9.53

9.265

9.2125

($0.053)

-0.57%

Jul

Soy Meal

307

301.8

301.9

$0.100

0.03%

Jul

Soybean Oil

33.04

31.6

31.01

($0.590)

-1.87%

Jun

Live Cattle

123.45

122.7

130.825

$8.125

6.62%

Aug

Feeder Cattle

150.45

146.95

158.73

$11.775

8.01%

Jun

Lean Hogs

79.5

81.825

81.225

($0.600)

-0.73%

Jul

Cotton

79.45

77.09

76.69

($0.400)

-0.52%

Jul

Oats

2.4175

2.4425

2.46

$0.018

0.72%
Cotton futures sank just 0.52% this week. Planting was 63% complete as of last Sunday, trailing the 5 year average of 64% but ahead of last year's 57%. The Crop was 7% squared as of May 28, running ahead of the average of 4%. Export sales commitments are 102% of the WASDE figure for the year, matching the 5 year average pace. Old crop sales picked back up to 110,945 RB, with total commitments 67% larger than last year. The Commitment of Traders report indicated that the reportable spec funds trimmed another 9,219 contracts from their net long in cotton during the week ending May 30. They were net long 86,685 contracts of futures and options at that time.  The International Cotton Advisory Council increased their expected 2017/18 world production 0.43 MMT to 24.01 MMT, as well as lowering ending stocks to 16.41 MMT.
Live cattle futures gained 6.62% since last Friday, with a strong last couple days to end the week. June live cattle options expired on Friday. Feeder cattle futures rose 8.01% on the week. Cash cattle trade was the story this week as it climbed to $135-137.50, $4-$5.50 higher than the previous week. Choice boxed beef was down just 0.1% for the week, with Select down 0.2%. Export sales increased to 12,051 MT on the week of May 25. Weekly beef production was down 10.6% from last week but up 1.2% from the same week in 2016. Year to date production is now up 3.8% on 5.7% more slaughter. Estimated carcass weight was down to 788#.
Lean hog futures dropped 0.73% this week after two consecutive weeks of gains. The CME Lean Hog index rose to 76.79 on Friday, up 54 cents from the previous Friday. Weekly estimated FI slaughter (including Saturday) of 1.972 million head was down from last week, as we had the Memorial Day holiday, but was larger than the same week in 2016. Pork production YTD is now 2.3% larger than last year. Weekly production was 3.1% larger than the same week in 2016.  We expect weekly slaughter to drop seasonally into July, but with most weeks still above the comparable year ago week. The USDA pork carcass value was up $1.12 or 1.24% for the week, going home at $91.40 per hundredweight. The COT report showed managed money increasing their net long position by 8,013 contracts in lean hog futures and options.
Market Watch
We are back to a somewhat normal week next week. Export Inspections report and Crop Progress reports will be out on Monday.  Wednesday will present the weekly EIA report. The regular USDA Export Sales report will be on Thursday. Friday will be a big day as the monthly US and World Supply and Demand report will be released at 11:00 a.m. CST.
Visit our Brugler web site at http://www.bruglermarketing.com or call 402-289-2330 for more information on our consulting and advisory services for farm family enterprises and agribusinesses. Sound analysis and advice makes a difference!
There is a risk of loss in futures and options trading. Past performance is not necessarily indicative of future results.  
Copyright 2017 Brugler Marketing & Management, LLC