Published on:
00:10AM Mar 03, 2018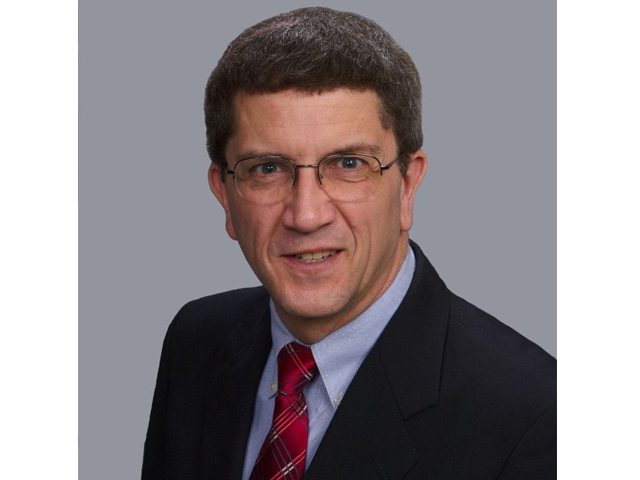 Market Watch with Alan Brugler
March 2, 2018
Why Worry Today?
Trade protectionism took the top step in the news flow this week after President Trump indicated he was planning to implement a 25% tariff on steel imports from all countries and a 10% tariff on aluminum. While the actual tariff impacts on the cost of goods are minimal (a fraction of a cent on a Coke can according to Commerce Secretary Ross, the impact likely would not stop there. With competition removed, domestic producers are likely to try to hike prices by a much larger percentage on things like grain bins, tractors, etc. There will also likely be negative impacts on domestic producers who use the steel or aluminum to make things here, as it will now be cheaper to make the entire product overseas and ship it in. Allies were incensed, with the EU and Mexico among several who threatened counter vailing tariffs to hit the President's red state supporters where they live. With ag being a net exporter, ag producers are doubly vulnerable. So why were grains sharply higher? We think two factors were at work.  First, the stock market fell hard on the tariff news, and some "hot" money went to buy commodities because they are inversely related to equities. Second, some foreign buyers are likely stocking up before countervailing tariffs make importing US products more expensive
Corn futures were up another 3% this week. Average daily ethanol production slowed a little bit, and ethanol stocks rose. The main story was exports, with year to date commitments now within 8% of last year. Weekly export shipments hit a marketing year high of 1.276 MMT, 49.7% larger wk/wk, but still 14.83% below the same time last year. The main destinations were Mexico and Japan (244,100 and 225,100 MT respectively), with 204,000 MT shipped to South Korea. The USDA Grain Crush report indicated that 476.129 mbu of corn was used for ethanol during January, slightly above last year but down 2.4% from December. The Buenos Aires Grain Exchange estimates that the Argentine corn crop conditions are at 5.5% good with 0% in the excellent category, with 76.4% rated as poor/very poor.
Wheat futures were higher in all three markets this week, with KC HRW jumping 11.3% on additional drought concerns for the Panhandle area. Chicago SRW was up 8.8%, given a boost by speculative short covering and concerns about standing water in wheat fields that saw 5-6 inches of rain in less than a week. MPLS spring wheat was up almost 1% from the pull of the others but lagged because it can still respond with higher acreage this spring. Wheat export shipments totaled 330,694 MT last week, falling 20.9% from the previous week total and 35.53% behind the same week last year. Commitments for all wheat exports are now 12.4% lower than this time in 2017. They are 84% of the USDA projection, vs. 93% last year and the average of 92%.
Soybean futures saw 24 1/2 cent gains for the week, again fed by soybean meal. Soymeal was up $14.70/ton or 3.9%, while soy oil lost 0.9% for the week. Export commitments as of Feb 22 for soybeans were 12.5% lower than the same time last year. BAGE trimmed their expected Argentine soybean production number 3 MMT to 44 MMT. The average trade guess is still 48.5 MMT in a Bloomberg survey.  USDA was at 54 MMT for Argentina in February.  They will update on March 8. Brazil was 113.9 MMT in the same survey. Brazil exported 2.864 MMT of soybeans during February according to their country's Trade Ministry. That was 83.12% larger than January, but down from last year by 18.9%.
 

Commodity

 

 

 

Weekly

Weekly

Mon

02/16/18

02/23/18

03/02/18

Change

% Chg

Mar

Corn

3.675

3.6625

3.7725

$0.110

3.00%

Mar

CBOT Wheat

4.5775

4.5225

4.92

$0.398

8.79%

Mar

KCBT Wheat

4.785

4.69

5.22

$0.530

11.30%

Mar

MGEX Wheat

6.0525

6.0075

6.065

$0.058

0.96%

Mar

Soybeans

10.215

10.3625

10.6075

$0.245

2.36%

Mar

Soy Meal

373.3

375.5

390.2

$14.700

3.91%

Mar

Soybean Oil

31.54

32.36

32.06

($0.300)

-0.93%

Apr

Live Cattle

127.65

124.85

122.175

($2.675)

-2.14%

Mar

Feeder Cattle

149.73

146.00

143.68

($2.325)

-1.59%

Apr

Lean Hogs

68.15

71.375

67.575

($3.800)

-5.32%

Mar

Cotton

75.72

81.45

82.72

$1.270

1.56%

Mar

Oats

2.6775

2.6

2.65

$0.050

1.92%
Cotton futures rose 1.56% on the week in the soon to expire March contract. Exports of upland cotton were down 16.44% from last week at 278,682 RB, which was 12.69% lower than last year. Total upland export commitments through 2/22 were 19.4% larger than last year, slipping some from the previous week. They are now 98% of the USDA export projection, above the average of 84% and last year's 98%. The Adjusted World Price or AWP was updated to 73.09 cents/lb on Thursday, up 340 points from the previous week.
Live cattle futures dropped 2.14% for the week. Feeder cattle futures were down 1.6% despite seeing both lower cattle and higher feed costs. They had been down a sharp 2.49% the previous week. Cash cattle trade was down $1.50-2 in most regions to $126 on Friday, with $203-205 reported in the North. Wholesale beef prices were higher this week, gaining 1.9% in the Choice boxes and 0.9% in Select. Weekly beef production was up 6.1% from the previous week, and 4.5% larger than the same week in 2017. Year to date beef production is up 3.1% on 2.5% larger slaughter.  
Lean hog futures lost 5.3% in the April contract on the week. The CME Lean Hog index lost another $1.81 over the past week to $68.36. Weekly pork production was up 1.1% from the previous week and up 5.0% vs. the same week in 2017. Pork production YTD is now 2.8% above last year. Weekly slaughter was reported at 2.417 million head, down 1.2% from the previous week as we ramp up the spring run.  It was 4.4% above a year ago. The pork carcass cutout value was down $1.37 for the week (1.72%). Most of the pressure came from bacon, with the pork belly primal down 9.3% for the week.
Market Watch
We'll start Monday with the USDA Export Inspections report. On Wednesday the weekly EIA report will be released per normal. The already thin March cotton futures will expire on Wednesday. Thursday will feature the weekly Export Sales report in the morning. The monthly WASDE supply/demand revisions from USDA are scheduled for an 11 AM CST release.  Daylight savings time begins next Saturday, March 10.
Visit our Brugler web site at http://www.bruglermarketing.com or call 402-289-2330 for more information on our consulting and advisory services for farm family enterprises and agribusinesses. Sound analysis and advice makes a difference!
There is a risk of loss in futures and options trading. Similar risks exist for cash commodity producers. Past performance is not necessarily indicative of future results.
Copyright 2018 Brugler Marketing & Management, LLC.