Published on:
22:42PM Mar 01, 2019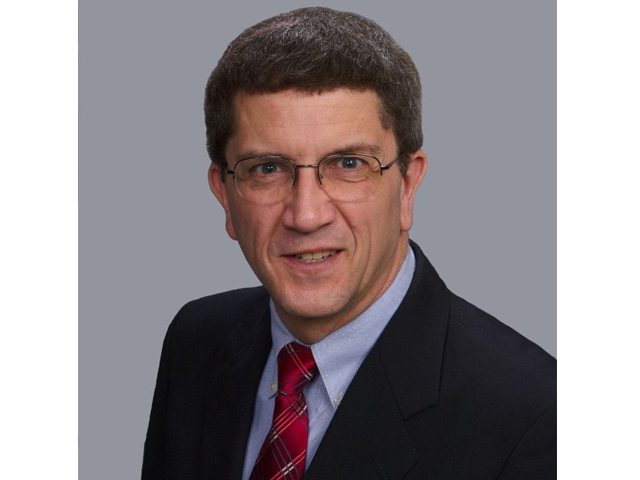 Market Watch with Alan Brugler
March 1, 2019
Winter Clearance Sales
It is still frigid in much of the country, and snow still covers big chunks of the Midwest and West. However, that isn't stopping retailers from holding their winter clearance sales. They are marking down coats, boots, snowshoes, gloves, etc. to get rid of the inventory so they don't have to store it until next fall. It frees up cash and makes room for spring fashion! The ag commodity markets are also apparently having a clearance sale, except for the cattle pit. Export sales commitments are either lagging the pace needed to meet USDA projections or in danger of doing so. With historically large ending stocks projections, nobody wants to get caught holding the inventory.  There is no official sale "advertising" and no brick storefront or web site, but the hidden hand of the market is clearly trying to move some inventory ahead of spring!
Corn futures were down 3% after several weeks of sideways action. The Export Sales report on Thursday showed old crop corn sales of 1.240 MMT in the week that ended on Feb 21. That was just above trade estimates, but total sales lagged last year by 20.1% and the market reacted negatively. US export sales commitments total 64% of the full year export forecast. They would typically be 71% by now.  Accumulated exports since September 1 are 41% larger than year ago. However, unshipped sales on the books are now 35% smaller than last year at this time. The CFTC reports are now caught up to Feb 19 and confirmed a huge increase in the speculative short position. The spec funds added 71,582 contracts to their net short in the week ending Feb 19. That put them net short 86,275 contracts for futures and options combined. They were well positioned for the selloff that began on Feb 25! Friday's Grain Crushing report confirmed 444.016 million bushels were used for fuel alcohol production in January, down 17 million from December and 32 million less than in January 2018.
Wheat futures had a tough week, but each market had different motives.  Chicago was down 7% on a lack of export demand.  KC HRW was down 4.6% while trying to attract Saudi business in a tender announced Thursday. MPLS spring wheat was down 1.1%, supported by significant snow cover and cold forecasts for spring wheat country into at least the middle of March. The MATIF futures in Paris were still under pressure, losing 2.7% for the week. Australian futures on the Sydney exchange were down 3.87% this week despite ongoing concerns about high temps and drought. USDA's weekly export sales report showed 476,353 MT in the week that ended 2/21. Sales commitments are 81% of the full year forecast for 1 billion bushels. They would typically be 94% by now.
Soybean futures were down 12 ¼ cents or 1.3% this week.  Soybean meal was down 0.6% from Friday to Friday. Soy oil lost nearly 2% and put a lot of pressure on product value. The USDA Fats & Oils report showed record January soybean crush of 182.85 million bushels but down 904 thousand bushels from December.  Soy oil yield dropped to 11.56 # per bushel. Crude soy oil stocks at month end were above December, as was soy cake and meal. The weekly Export Sales report for the week ending February 21 showed a total of 2.196 MMT of old crop soybeans sold in the week of 2/21. That was well above the trade range estimates and the same week last year. China was the buyer of 1.816 MMT. None of that business had been reported under the daily system. US soybean export commitments are 76% of the full year WASDE estimate. They would typically be 89% by now. That said, unshipped sales on the books are 73% larger than last year.  The Commitment of Traders report for the week ending Feb 19 showed the spec funds adding 32,772 contracts to their newly built net short on the week, taking it to -42,810 contracts.
 

Commodity

 

 

 

Weekly

Weekly

Mon

02/15/19

02/22/19

03/01/19

Change

% Chg

May

Corn

$3.8225

$3.8450

$3.7300

($0.115)

-2.99%

May

CBOT Wheat

$5.0700

$4.9175

$4.5725

($0.345)

-7.02%

May

KCBT Wheat

$4.85

$4.66

$4.45

($0.213)

-4.56%

May

MGEX Wheat

$5.670

$5.645

$5.583

($0.063)

-1.11%

May

Soybeans

$9.22

$9.24

$9.12

($0.123)

-1.33%

May

Soy Meal

$310.50

$309.40

$307.40

($2.000)

-0.65%

May

Soybean Oil

$30.28

$30.85

$30.24

($0.610)

-1.98%

Apr

Live Cattle

$127.18

$128.88

$129.55

$0.675

0.52%

Mar

Feeder Cattle

$142.60

$142.90

$141.23

($1.675)

-1.17%

Apr

Lean Hogs

$59.53

$55.45

$56.40

$0.950

1.71%

May

Cotton

$71.86

$73.01

$73.85

$0.840

1.15%

May

Oats

$2.8075

$2.7425

$2.6425

($0.100)

-3.65%
Cotton futures rose 1.15% this week. The USDA Export Sales report for the week ending Feb 21 was disappointing at 85,544 RB of old crop upland cotton, with new crop at 12,056 RB. China had another 65,583 RB in net cancellations for old crop. Export commitments are 86% of the full year WASDE estimate, slightly ahead of the 85% average pace for this date. The CFTC reports are still not up to current date, but the one released on Friday showed data through February 19 and indicated that the large spec funds were net short 18,854 contracts and had added 4,713 contracts to that position in a week.  
Live cattle futures were up $.67 this week in April, which became front month after Feb expired on Thursday. Cash cattle were trading at $205 in the north on Friday, up $3 from the previous week. A few southern cattle had traded at $128, which was up $2 from the previous week average but below the Feb futures expiration. Feeder cattle futures were down $1.67 or 1.2% for the week. The CME feeder cattle index was $139.23, down $1.88 for the week. Wholesale beef prices were higher this week, with choice boxes up $1.90 or 0.9% while Select 600-900# carcass values were up $4.44/cwt or 2.1%. The weekly beef production was up 3.5% from the previous week but 2.2% smaller than the same week in 2018. Beef production YTD is down 1.7% on 0.4% smaller slaughter.  That indicates carcass weights are still running on the light side.  Thursday's USDA Cattle Inventory report confirmed cattle cycle expansion is still underway, albeit slowly. The 2018 calf crop was up 1.8% from 2017, but January 1 All Cattle were 100.49% of year ago.  The beef cow herd was larger than year ago, but beef heifers retained as replacements were down 3%. Cattle are the only commodity in our table right now where the spec funds are net long. They built that long to 115,607 contracts as of Feb 19.  That is their biggest bull play in cattle since December 2017.
Lean hog futures finally caught a bid and closed 95 cents higher for the week, a 1.7% rise after a 6.85% drop the previous week. The CME Lean Hog index was $52.64 on Friday, down $1.42 from the previous week. The pork carcass cutout value rose $2.91 or 4.9%, reversing a chunk of the $4.02 per cwt loss the previous week. Pork production this week was down 1.6% from the previous week but 1.4% larger than the same week in 2018. Pork production for the year to date is up 2.4% from last year on 2.0% more slaughter. The early year slaughter surge appears to be slowing down.  Commitment of Traders data released Friday showed the large spec funds still net short 9,148 contracts as of Feb 19.  USDA  reported pork export sales of 28,911 MT for the week of 2/21. The top buyer was Mexico @ 8,800 MT, with China purchasing 5,400 MT.
Market Watch
We start off the first week of March on a "normal" schedule. The USDA Export Inspections report is scheduled for Monday, with CFTC releasing another catch up Commitment of Traders report on Tuesday. The weekly EIA ethanol report will be out on Wednesday. The weekly Export Sales report will be released on Thursday.  On Friday we'll get the March WASDE supply/demand estimates and the delayed February Cattle on Feed report.
Visit our Brugler web site at http://www.bruglermarketing.com or call 402-289-2330 for more information on our consulting and advisory services for farm family enterprises and agribusinesses.
Sound analysis and seasoned advice makes a difference to your bank account!
There is a risk of loss in futures and options trading. Similar risks exist for cash commodity producers. Past performance is not necessarily indicative of future results.
Copyright 2019 Brugler Marketing & Management, LLC.