Published on:
22:42PM Nov 30, 2018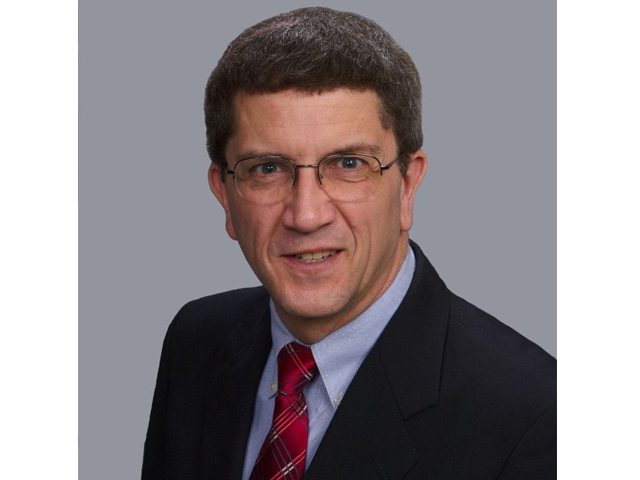 Market Watch with Alan Brugler
Nov 30, 2018
World Domination
Long ago, circa 1995-1998, my kids enjoyed a cartoon series called Pinky and the Brain, about two genetically altered mice. Sparing you the details, Pinky wasn't too smart and often the straight man or the foil for the Brain's schemes. The closest they got to commodities that I can find (other than some cheese references) was this exchange: "The Brain: Pinky, are you pondering what I'm pondering?  Pinky: I think so Brain, but if Jimmy cracked corn, and no one cares, why does he keep doing it?" However, the Brain also had a singular ambition, discussed in many of the episodes. "Pinky: Gee, Brain. What are we going to do tonight? The Brain: The same thing we do every night, Pinky. Try to take over the world".
We can latch on to that world domination theme as we look at the G-20 meeting in Argentina this weekend. The G-20 is an attempt for countries that have the biggest global influence to work on big problems and come up with coordinated solutions. It doesn't always work, because not everyone can be the alpha dog.  The US and some of the other countries are trying unofficially to limit China's military and economic expansion policies by targeting cheating on WTO rules that has allowed China to grow its economy rapidly and thus funding the global expansion goals. The current tariff fight between the US and China is one part of that equation. The tariff fight has triggered a different sort of attempt at world domination, that of dominant exporter. Brazil is sneaking in to capture that title for soybeans by selling to China without the inconvenience of a 25% tariff being applied to the purchases. Brazilian production had already been expanding but is set for another record high this year if weather permits.
Corn futures rose 2.1% this week in the front month futures. The Export Sales report showed an 8-week high 1.266 MMT sold for the week ending November 22.  Export commitments for the marketing year to date are 16% larger than last year. They are 41% of the full year USDA estimate. Monday's Crop Progress report indicated that 94% of the US corn harvest was complete as of Sunday, still lagging the 96% average. The weekly EIA report on Wednesday showed average production of 1.048 million barrels per day. That was up 6,000 bpd from the week prior even as margins are weaker. Stocks of ethanol were up 139,000 barrels to 22.93 million barrels. Friday's Commitment of Traders report showed the large spec funds adding 14,303 contracts to their net short position in the week ending November 28. That put them short 22,148 contracts.
Wheat futures posted a sharp 5.47% gain in nearby KC this week, erasing a 4.45% loss from the previous week. The CBT was up 3.2%, and MPLS spring wheat was up 1.6%. The Chicago SRW is normally at a discount to the other two markets because of lower protein. It surged to an 11 year high premium of more than 40 cents per bushel before attracting both spec selling of the spread and exporter buying of the cheaper than usual HRW.  The weekly Crop Progress report showed winter wheat planting progress at 95% complete vs. the 5-year average of 99%. This week's Export Sales report from USDA showed all wheat sales for the week that ended 11/22 at 377.099 MT. That was 14.1% larger than the week prior and more than twice the volume of sales in the same week last year. Sales by class data shows that HRW bookings were the largest for any class for the first time in 8 weeks. While export commitments for all classes are 13% below year ago, outstanding sales lag by only 5% and are gaining ground. Friday's Commitment of Traders report showed the large spec funds adding 765 contracts to their CBT wheat net short position in the week ending November 28. That put them net short 38,613 contracts.
Soybean futures were up 1.56% in nearby Jan this week, more than offsetting the prior week decline. Bulls were looking for some conciliatory gestures out of the US/China meeting on Saturday night and bears were reducing positions just in case.  Soybean meal was up 0.8% for the week, with soy oil up 0.6%. Thursday's weekly Export Sales report showed soybean sales at 628,783 MT. That was a 7.6% drop from last week and down 33.3% from the same week in 2017. Brazilian planting progress is well ahead of the average pace, while Argentina lags due to some wet weather in key areas. Friday's Commitment of Traders report showed the large spec funds adding 3,616 contracts to their soybean net short position in the week ending November 28. That put them short 63,862 contracts as of Tuesday close of business.
 

Commodity

 

 

 

Weekly

Weekly

Mon

11/16/18

11/23/18

11/30/18

Change

% Chg

Dec

Corn

$3.6475

$3.5900

$3.6650

$0.075

2.09%

Dec

CBOT Wheat

$5.0675

$4.9975

$5.1575

$0.160

3.20%

Dec

KCBT Wheat

$4.83

$4.61

$4.87

$0.253

5.47%

Dec

MGEX Wheat

$5.713

$5.743

$5.833

$0.090

1.57%

Jan

Soybeans

$8.92

$8.81

$8.95

$0.137

1.56%

Dec

Soy Meal

$310.90

$305.80

$308.30

$2.500

0.82%

Dec

Soybean Oil

$27.37

$27.65

$27.82

$0.170

0.61%

Dec

Live Cattle

$115.35

$117.10

$116.93

($0.175)

-0.15%

Jan

Feeder Cattle

$146.53

$149.38

$145.23

($4.150)

-2.78%

Dec

Lean Hogs

$60.08

$59.08

$57.88

($1.200)

-2.03%

Dec

Cotton

$76.12

$74.92

$77.16

$2.240

2.99%

Dec

Oats

$2.9825

$2.8650

$2.8825

$0.017

0.61%
Cotton rallied 3% this week in nearby Dec. The continuous front month chart found the lowest price since December 2017 a week earlier but rallied this week. USDA showed 176,787 RB in 18/19 upland cotton export sales for the week that ended on 11/22. That was down 16% from the previous week and 36.04% lower than the same time last year. Sales for 19/20 totaled 14,168 RB. Outstanding 2018/19 export sales are currently 4% smaller than last year, due to recent Chinese deferrals. The Cotlook A index was down 55 points from the previous day on Nov 28 at 85.85 cents/lb. Friday's Commitment of Traders report showed the large spec funds trimming 2,969 contracts from their net long position in the week ending November 28. That left them net long 36,994 contracts.
Live cattle futures ended the week 17 cents lower than last Friday, a 0.15% drop after a 1.52% gain the previous week. Cash trade was very slow to develop, with some at $183 in the north on Friday. The South was asking $119, with bids at $114. Feeder cattle futures were down 2.8% on the weakness in cattle and higher feed costs. The CME feeder cattle index was reported at $147.13 on 11/29, down 80 cents for the week. Wholesale beef prices were lower this week. Choice boxes were $1.24 lower (-0.6%), with Select down 10 cents for a 0.1% slip. Weekly beef production was up 12.5% from the previous (holiday) week and 1% lower than the same week a year ago. US beef production YTD is up 2.6% over last year on 2.4% more slaughter. Friday's Commitment of Traders report showed the large spec funds adding 7,953 contracts to their net long cattle position in the week ending November 28. That put them long 65,208 contracts.
Lean hog futures saw a 2.03% loss this week. The CME Lean Hog index was at $56.56 on Friday, down $1.46 for the week. The pork carcass cutout value was up $2.19 or 3.3% during the past week. The picnic and belly primals showed the most buying interest. Pork production this week was up 13% from last week but 1.0% smaller than the same week a year ago. Production YTD has been 2.7% larger than in 2017. The Friday Commitment of Traders report showed the large spec funds cutting 586 contracts from their net long in the week ending November 28. That left them net long 40,323 contracts.
Market Watch
We'll start the week with the USDA Export Inspections report. Crop progress reports are done until April, but USDA will release their monthly Fats & Oils, Grain Crushing and Cotton Consumption reports on Monday. Wednesday will show the weekly EIA ethanol production and stocks report. The weekly Export Sales will be out on Thursday morning per normal. Friday will mark the expiration of December cattle options.
Visit our Brugler web site at http://www.bruglermarketing.com or call 402-289-2330 for more information on our consulting and advisory services for farm family enterprises and agribusinesses. Sound analysis and seasoned advice makes a difference to your bank account!
There is a risk of loss in futures and options trading. Similar risks exist for cash commodity producers. Past performance is not necessarily indicative of future results.
Copyright 2018 Brugler Marketing & Management, LLC.