Published on:
20:18PM Aug 10, 2018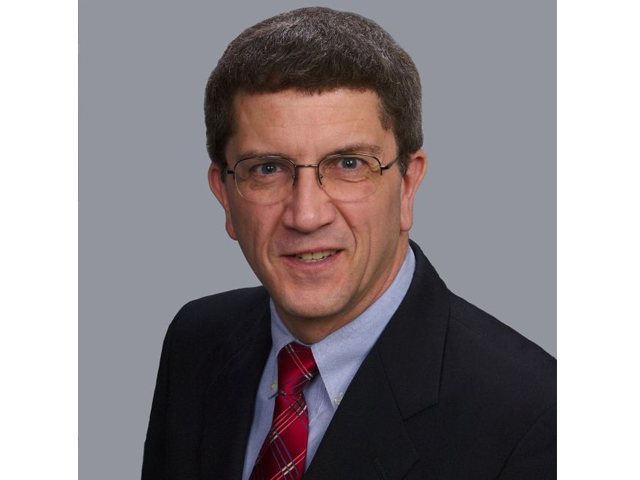 Market Watch with Alan Brugler
August 10, 2018
You Can't Always Get What You Want
As you know by now, I have pretty eclectic tastes in music, leaning toward first generation rock with other genres mixed in. On report days, the old (1969) Rolling Stones tune You Can't Always Get What You Want tends to pop into my mental jukebox. Here's the refrain:
No, you can't always get what you want
You can't always get what you want
You can't always get what you want
But if you try sometime you find
You get what you need
A  few verses later, I think they were talking about the markets in general, and maybe about USDA and the traders trying to figure out in advance what the reports will show:
I saw her today at the reception
In her glass was a bleeding man
She was practiced at the art of deception
Well I could tell by her blood-stained hands
Another lyric refers to needing to get a prescription filled.  That message is pretty clear after today. More consumption is needed to absorb big US corn and soybean crops that have seen generally favorable weather (our sympathies to those in KS, MO and other drought, hail or flood affected areas).  The market does that by putting things on sale, and there was some clearance pricing in evidence on Friday.
Corn futures fell a total of 3.25% on the week, with most of the losses coming following Friday's monthly USDA reports. Monday's Crop Progress report showed that the corn crop remained well ahead of normal pace, as 12% of the crop was dented as of August 5 vs. the average of 6%. Crop ratings were down 1% to 71% gd/ex, with the Brugler500 Index 3 points lower at 379. The FAS Export Sales report showed old crop corn sales of 554,492 MT in the week of 8/2, while new crop export sales 657,670 MT. Total 18/19 export sales are 54.22% larger than the same week in 2017. The EIA report showed robust ethanol production at 1.1 million bpd in the week of 8/3, with stocks up 956,000 barrels at 22.923 million barrels. The USDA report on Friday showed record expected yield of 178.4 bushels per acre.  Projected ending stocks are still seen at a manageable 1.684 billion bushels. Friday's CFTC report showed spec funds shrinking their net short by another 22,493 contracts in the week ending August 7. That took the net short position to 29,705 contracts.  
Wheat futures gave back some of the last week's gains, since last Friday. MPLS was down just 0.65%, with CBT 1.71% lower and KC losing 1.32%. NASS reported that 90% of the winter wheat crop was harvested as of 8/5, with the spring wheat harvest was 13% complete. They both lagged normal pace. Spring wheat condition ratings were down 4% at 74% gd/ex, as the Brugler500 Index fell 6 points to 381. The weekly FAS export sales report showed new crop net sales of 317,066 MT, down 17% from a week ago and 31.7% lower than the same week last year. Shipments of wheat were 344,899 MT, a 10.8% decrease from last week with Japan purchasing 150,640 MT in their weekly MOA tender. USDA hiked projected US wheat exports and tightened their 2018/19 ending stocks estimate on Friday, to 935 million bushels. World stocks were tightened, but less than the trade had expected. USDA also found no reason to reduce their spring wheat production estimate.  The Commitment of Traders report shows money managers adding 11,655 contracts to their net long position in CBT futures for the week ending August 7. They also added 15,150 contracts to their net KC long position at 55,086 contracts on that date.
 

Commodity

 

 

 

Weekly

Weekly

Mon

07/27/18

08/03/18

08/10/18

Change

% Chg

Sep

Corn

$3.6200

$3.6975

$3.5775

($0.120)

-3.25%

Sep

CBOT Wheat

$5.3050

$5.5625

$5.4675

($0.095)

-1.71%

Sep

KCBT Wheat

$5.33

$5.67

$5.60

($0.075)

-1.32%

Sep

MGEX Wheat

$5.925

$6.128

$6.088

($0.040)

-0.65%

Aug

Soybeans

$8.71

$8.86

$8.46

($0.403)

-4.54%

Aug

Soy Meal

$332.70

$332.50

$323.50

($9.000)

-2.71%

Aug

Soybean Oil

$28.56

$28.35

$27.99

($0.360)

-1.27%

Aug

Live Cattle

$108.63

$110.68

$108.25

($2.425)

-2.19%

Aug

Feeder Cattle

$152.30

$152.85

$149.90

($2.950)

-1.93%

Aug

Lean Hogs

$63.65

$58.50

$54.80

($3.700)

-6.32%

Dec

Cotton

$88.34

$88.12

$85.23

($2.890)

-3.28%

Sep

Oats

$2.3200

$2.4975

$2.5675

$0.070

2.80%
Soybean futures dropped 4.54% on the week, with Friday showing most of the losses. Nearby soy meal was down 2.71%, with front month soy oil 1.27% lower. Monday's Crop Progress report indicated that 75% of the US soybean crop was setting pods vs. the average of 58%. It also showed condition ratings down 3% to 67% gd/ex, with the Brugler500 down 7 to 370. USDA reported an increase in old crop soybeans since last week, totaling 421,841 MT in the week ending 8/2, and new crop sales totaled 532,540 MT. USDA cut projected old crop ending stocks to 430 million bushels on Friday, but sees new crop leftovers ballooning to a record 785 million bushels! They cut the cash average price estimate by 35 cents per bushel from last month to reflect the looser S&D situation. CFTC managed money net position showed the funds net short -56,283 contracts of futures and options on 8/7, which was just 2,388 contracts less bearish than the week prior. 
Cotton futures lost 3.28% in the December contract over the past week. NASS reported that 88% of the cotton crop was setting bolls as of Sunday, just slightly behind the 62% average for this date, with 9% of the bolls opening. They rated 40% of the crop good or excellent, down 3% from last week, with the Brugler500 Index down 6 points to 305. The USDA weekly export sales reported old crop upland cotton sales of 17,526 RB in its last week of the marketing year, while new crop sales are totaled at 176,600 RB.A total of 1.528 million RB was carried over from the 2017/18 MY to 2018/19. Additionally, 2019/20 sales are off to a good start 1.328 million RB already accumulated. The WASDE report on Friday showed larger US old crop and new crop ending stocks, with the former hiked 400,000 bales and the new crop up 600,000 from the previous report. The US average cotton yield was MUCH higher than the trade had expected, at 911 pounds per acre, resulting in larger production. New crop exports were hiked another 500,000 bales due to the extra supply. No change was made to the cash price midpoint.
Live cattle futures were down 2.19% since last Friday. Feeder cattle showed losses of 1.93%. The CME feeder cattle index was last reported at $151.12 for 8/9, up $2.20 from last week. Cash trade developed on Thursday and Friday, with most sales around $111. Wholesale beef prices were higher this week. Choice boxes were up $1.86 or 0.9% this week while Select was 0.3% higher or positive 68 cents. Weekly beef production was down 3.1% from the previous week, and a slight 0.3% higher than a year ago. US beef production YTD is up 3.2%. The USDA reported export sales of beef totaling 14,560 for the week ended 8/2, down slightly from last week. Exports of 18,8328 MT were also reported. June export data was converted from Census by the UDSA on Monday, with beef exports shown at a monthly record 272.606 million pounds. That was just shy of May's all time record and 15.6% larger than last year.
Lean hog futures dropped another 6.32% on the week, with the two week loss around 13.9%. The Board is starting to creep closer to cash, with the August expiration on Tuesday. The CME Lean Hog index dropped to $61.88, down $7.03 for the week. The pork carcass cutout value was down just 61 cents or 0.61% after a $5.29 drop the week prior. The pork rib was down $4.60, with the belly primal $9.13 lower and all other cuts higher. Pork production YTD has been 3.2% larger than in 2017. Production this week was up 0.4% from last week, and 2% larger than the same week in 2017. Weekly slaughter was up 2.1% vs. year ago. Net export sales of 24.871 MT were reported for the week ending 8/2, showing a 30% decrease against the previous week. Exports were also down to a MY low of 13,585 MT. Pork exports during June were shown at 454.348 million pounds by the USDA on Monday, down 11.9% from May but up 1.3% from June 2017.
Market Watch
This next week will settle down a bit from the USDA reports that were released on Friday. Monday will start the week with the Export Inspections and Crop Progress reports. Tuesday is the last trading day for August soybeans, soy meal, soy oil, and hogs. EIA's weekly ethanol production/stocks report will be released on Wednesday morning. NOPA data will also be released on Wednesday showing July crush activity by members. Thursday will feature the release of the weekly FAS Export Sales report at 7:30 a.m. CDT.
Visit our Brugler web site at http://www.bruglermarketing.com or call 402-289-2330 for more information on our consulting and advisory services for farm family enterprises and agribusinesses. Sound analysis and advice makes a difference!
There is a risk of loss in futures and options trading. Similar risks exist for cash commodity producers. Past performance is not necessarily indicative of future results.
Copyright 2018 Brugler Marketing & Management, LLC.