Published on:
19:25PM Mar 20, 2018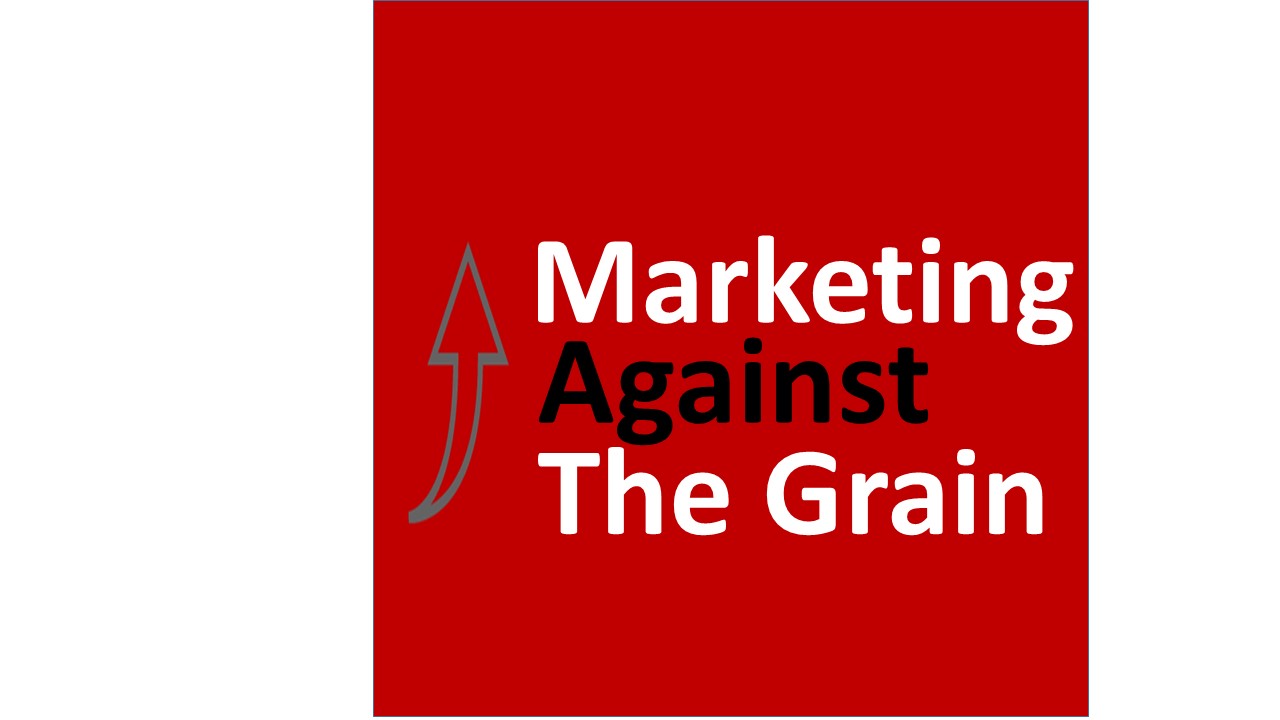 ~~Market Commentary for 3/16/18
With so much conflicting market information available, it's often hard to truly understand if one should be bullish or bearish. It's rare that market conditions would suggest only one direction, as there are just too many variables.  That's why when I'm developing my marketing plan/strategy I'll write out all of the reasons I think I should be either bearish or bullish, then I use the likeliness of each scenario when planning my course of action.  Following is my list:
Reasons To Be Bullish Corn
• Dryness in Argentina may continue to reduce world export supply
• World corn supply continues to drop from its high two years ago
• US corn exports continue to be very strong
• US feed usage remains high
• US planted corn acres will likely be reduced for the third year in a row
• Dryness throughout the southern plains could expand through summer
• Lack of subsoil moisture in the western corn belt could hurt yields if dry weather persists through summer
• Basis prices have not dropped much with the recent rally this past month
• Futures prices have rallied significantly before planting season
• Funds went from being short corn to long corn
• With poor growing conditions in the southern plains, wheat carryout may be reduced and could lift wheat prices, which could in turn pull corn prices higher
Reasons To Be Bearish Corn
• World supply, while reduced, is still adequate
• Unknown if farmers will actually plant less corn for the third year in a row
• This rally before planting could persuade farmers to plant more corn
• La Nina appears to be ending quickly, which could bring average weather conditions to US this summer
• Unknown changes in Washington to US trade policy and renewable fuel standards
• Market price technical factors indicate the market is overbought and could pull back off the highs
• Funds have a sizeable long position in corn, if they choose to get out the market could drop quickly
• 2 billion bushels of old crop corn in the US carryout still remain
• The world still has plenty of wheat that could be used as feed instead of corn in other parts of the world
 
Market Action
2016 Corn Crop Basis Trade
Due to poor basis values and large market carry potential last summer, I built additional on-farm storage to keep 30% of my 2016 corn production past the 2017 harvest, allowing me to still store 100% of my 2017 crop too.  Originally I priced this 30% of production in late July '17 and early August against Sep futures. 
I built the bin to extend my storage capacity and help with long term harvest logistics. To help cover the costs of building the bin, I took advantage of market carry by rolling my sales from Sep futures to Dec futures, picking up 14.75 cents, and then again in late Nov I rolled the Dec futures to March futures picking up another 14.5 cents. 
In early February I set basis at -37 cents against March futures for on-farm pick up in February for some of my corn to core out the bins.  If I hadn't built the bin, the best basis value I would have had to sell was -38 cents with on-farm pick up in August last year.
What Does This Mean?
Basically, the market paid me to store my old crop until spring.  I collected 29.25 cents of market carry premium, holding from Sep to March, and another 1 cent in basis (-38 cents vs -37 cents).  This 30 cents essentially covered the cost of my bin payment for one year.
What Are Your Thoughts On The Final Outcome?
I'm satisfied with the final results.  The market carry premium I received was good, it allowed me to stay flexible if higher basis prices eventually came, and it paid for one year of bin loan payments.
With the benefit of hindsight though, I can see that it would have been better if I would have sold my grain against last year's July futures, instead of waiting and hoping for higher futures values that never came.  Had I done that, I would have received an additional 8 cents of market carry on this trade.  While this is nothing to sneeze at, it's not enough for me to be upset about given that I didn't know that futures should have been sold at such low values at the time last summer.
Have You Set Basis On All Of Your 2016 Corn Then?
Not quite.  By February I only had set basis on 66% of the remaining 2016 corn still in storage.  Since the remaining 2016 corn was in perfect condition I kept it stored and planned to collect some additional carry and maybe some basis premium in the next few months.  In the meantime, I cored out some of my 2017 crop and stored it with my remaining 2016 crop. This will allow me to try keep the new crop in condition and capture more carry on the entire 2017 crop in storage.
Collecting Carry on Corn
On 2/27/18 when March futures were about expire, I rolled my remaining 2016 and all 2017 sales I had in place to May and collected 8.75 cents.
2017 Corn Crop Basis Trade
Then, in early March I set the basis on 50% of my 2017 crop and the remainder of my 2016 crop for - 42 cents picked up on my farm in June/July.  To date this is the best basis price I've seen for the 2017 corn crop for that time period.
Why Not Set Basis For -37 Cents Against March Instead Of -42 Cents Against July?
The market carry premium makes waiting a better trade.  The spread between March and July futures was a premium of 16 cents. While I will lose 5 cents in the basis. When considering the carry in the trade, I still make 11 cents profit by holding grain until summer.
What About Cash Flow?
I suggest always having a plan with a banker that puts a farmer in a position to take advantage of all marketing strategies and opportunities available to them.  Farmers should work closely with their bankers when outlining their marketing plans.  Following provides the math behind my cash flow considerations and why my banker is on board with the above trade.
In February I could have moved my grain to the end user. The value of cash corn in February was $3.60 futures with a -38 cent basis. That would mean the corn has a cash price of $3.22/bu in my area.  With an operating loan rate of 5.25%, it costs me 1.4 cents/bu/month to store the corn at home instead of moving it, collecting the check and paying down my loan ($3.22/bu x .0525 interest rate / 12 months).  Since I will have to wait 5 months longer to get my money, it will cost me 7 cents in interest to do so. (1.4 cents/bu/month x 5 months).
That Was A Lot Of Moving Parts.  What's The Bottom Line?
16 cents – Market carry from March to July
-5 cents – Summer basis less than March basis
-7 cents – Interest on my money to store until summer
4 cents – Total premium for waiting until summer
That's Seems Like A Lot Of Work For 4 Cents.
At a 175/bu/yield/acre 4 cents is $7/acre profit.  To me that's a good value for something that isn't hard to do and has the potential to increase my profits and minimize my risk. 
Why Did You Set The Basis When You Did?
When I set basis in February to core my bins I actually didn't think -37 cents was that great of a basis value.  With futures hovering around $3.60 and farmers generally not selling, I thought basis could improve into spring.  That didn't happen, and as futures values started to climb I didn't want to risk a basis price drop as more farmers pulled the trigger on selling old crop.  Regardless, it's worth waiting for the market carry premium even though I'm taking a lower basis.  Basis has been stagnate the last 16 months with a tight 15 cent range at my farm, and I don't expect that to change much before harvest.
Do You Have All Your Futures Prices Set For Your 2017 Basis Sale?
No, I only have about 70% of this basis trade's futures set.  By setting basis against July futures, I have until the end of June to set futures prices on this basis sale.  I have several options strategies and price goals in the works that should make that occur.
The 3 Factors In Grain Pricing
Most farmers focus only on the cash price for their grain.  That makes sense because the cash price ultimately determines if farmers are profitable or not, but it's not the most advantageous number to use when selling grain.  There are three different factors that make up the cash price - futures, basis and market carry.  Savvy marketing plans and strategies optimize each of these factors individually to maximize profit potential because each factor moves independently of the other. 
Futures
Futures have the largest influence on the final cash price, are the most volatile, and are the least predictable. Swings in the futures market can be anywhere from 50 cents to $2/bu a year.
Basis
Basis is the second most important factor, but contributes much less to the bottom line.  It has less volatility than futures and generally only ranges around 20-30 cents per year. Basis doesn't usually move in the same direction as the futures market for corn and it's difficult to find a time when futures and basis are both hitting their high at the same time for the year. Basis should be evaluated separately from futures to maximize profitability.  However, basis can't be evaluated properly without first looking at and understanding market carry.
Market Carry
Market carry is arguably the least understood factor in grain marketing, but has the most opportunity for increased profitability with minimal increased risk exposure.  Basically, carry pays market participants to hold or store grain until its needed.  It's a function of interest rates, storage costs and market demand.  If there is too much grain supply, the market will pay for it to be held until a later date when there is less grain available. 
Carry is often overlooked because it doesn't change much in a year.  For instance, in an average year carry may only change 1-2 cents/month for corn.  That may not seem like much, but after 10 months it could mean a 10-20 cent price difference.  For farmers trying to make a 40 cent/bu profit each year, simply watching and maximizing their market carry could mean this is where 25-50% of their profit could come from.
Most farmers don't realize that carry and basis are how grain companies make their money. It's very unlikely a grain company would risk trying to profit from futures movement due to high volatility and unpredictability.  These grain companies know the trends in basis and understand the market carry spreads that allow for the highest profit potential for the least amount of risk.  If the big grain companies are maximizing their profitability with basis and carry, why don't farmers do the same?  The first step is to start breaking down sales by the 3 factors and trying to maximize each one independently.
Jon Scheve
Superior Feed Ingredients, LLC
jon@superiorfeed.com
This email material is for the sole use of the intended recipient, and cannot be reproduced, disseminated, distributed or electronically transmitted, including any attachments, without the prior written permission of Superior Feed Ingredients, LLC.. Even though the information contained herein is believed to be reliable, we cannot guarantee its accuracy or completeness, and the views and opinions expressed are subject to change without notice. Trading commodities involves risk and one should fully understand those risks before buying or selling futures or options. This data is provided for information purposes only and is not intended to be used for specific trading strategies.