Published on:
14:54PM Sep 17, 2018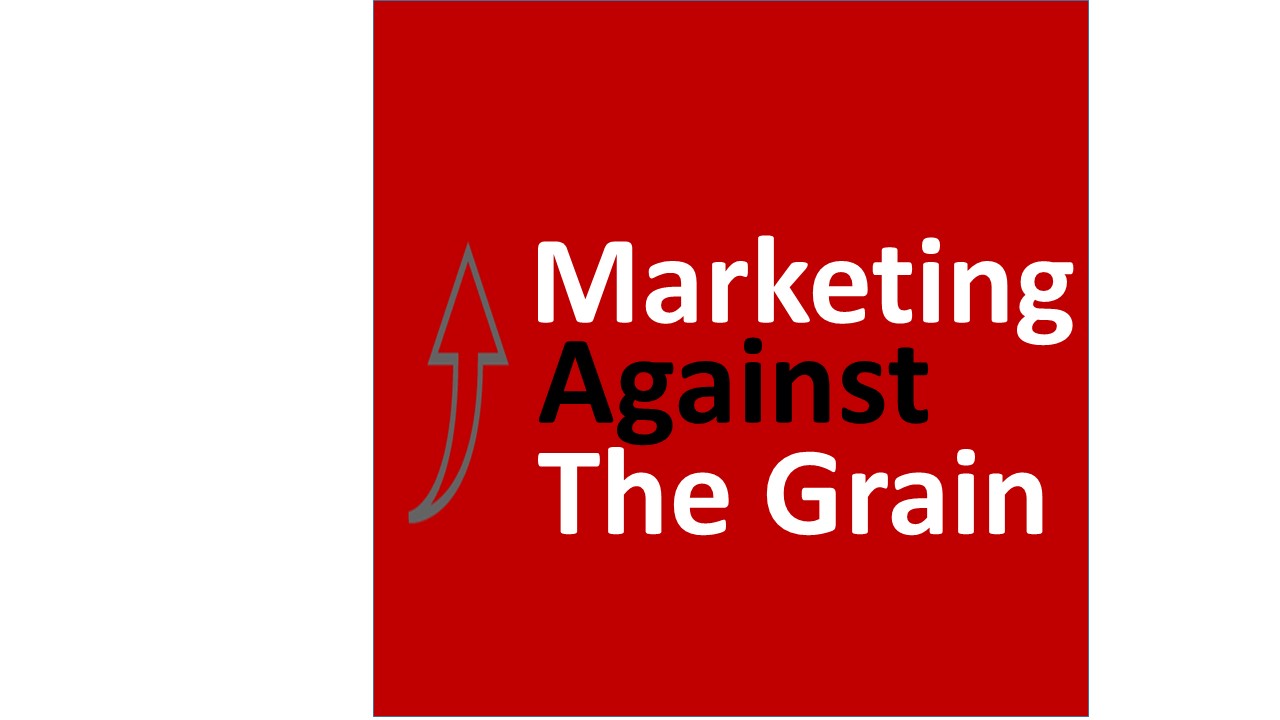 To get my enewsletter sent directly to you every week, send me an email: jon@superiorfeed.com
Market Commentary For 9/14/18
Corn
USDA yield estimates increased to 181.3 this week.  Based upon conversations I've had with farmers over the last month, most are happy with how their fields look and anticipate an average to above average harvest. So, I wasn't surprised by the USDA adjustment.
While prices took a nose dive after the report, the silver-lining was an increase in upcoming demand estimates, which would mean the lowest carryout in 3 years.  After harvest, I think there could be upside potential for corn.
Beans
Bean futures continued with their irrational exuberance following the report.  The USDA increased yield estimates and doubled the forecasted carryout from last year.  North Dakota prices have gone to "no bid" and values in New Orleans are 50 cents lower than usual for this time of year.  Right now, the spread values are paying people nearly 7 cents per month to store their beans, which hasn't happened for many years.
Interestingly, an hour before the Wednesday report the Treasury Secretary spoke about resuming talks with China soon.  Speculators fearing, they would miss a rally, bought some futures just in case.  Unfortunately, the President soon tweeted a deal with China won't happen soon.
Even if trade issues are resolved, China would have to take a lot of US beans to reduce the expected upcoming carryout facing the market.  Bean upside seems limited considering this and the anticipated higher yields.  
Closing The Books On The 2017 Marketing Year
As of September 1st, I no longer have any positions affecting my 2017 prices, so it's time to look back at the past year and see what I did well and what I could have done better.  I want to always be learning and improving my grain marketing plans year after year.
To do this I analyzed the three factors that make up my cash value independently to determine the strengths and weaknesses of my grain marketing plan this year - futures and options premium, market carry and basis.
Futures
2017 was the first year during the ethanol mandate that average farmers didn't have an opportunity to sell their grain at profitable levels.  Several University studies estimate that average farmers need $4.20/bu futures to cover all input, land, equipment and cost of living expenses for raising an average crop.  In the previous 10 years, corn always managed to cross $4.25 at some point.
Everyone has a plan until they get punched in the mouth. Mike Tyson
I was ready this year.  I had a plan and orders in place to sell my grain once prices exceeded average breakeven points.  Sadly, the market only managed to hit $4.17.  I got punched in the mouth.
Instead of waiting, hoping for a rally I adjusted my plans and strategy.  I started aggressively selling options trying to collect extra premium to make up for the disappointing prices. In other words, I shifted my strategy to collect premium if the market didn't rally (i.e. stayed sideways).  
This was a good decision.  I was able to collect an additional 36 cents of premium (after commissions) on every 2017 bushel I harvested that I could add to my disappointing average $3.60 futures price I sold throughout the year when several of my options positions were exercised.  This means I averaged $3.96 for all of my 2017 corn ($3.60 futures 36 cents options premium).  This number was ok, but not great given the average prices were below breakevens for the average farmer.  But with a range of $3.35-$4.17 for the year I was nearly in the top quarter of the range.
Market Carry
This was the first time in 10 years I didn't have 100% of my crop hedged by harvest. I only had 35%.  To capture market carry premium, farmers have to have their grain already sold, so I missed out on the 30 cent carry premium available between the Dec and July futures spread.  I only managed to collect 10 cents of carry premium on all of my bushels.  Obviously, I'm disappointed, but I never had a chance to sell at profitable levels to begin with.
Basis
Basis (the difference between local prices and the CBOT) climbed when futures also increased for the first time since the ethanol mandate.  Usually after non-drought years like 2017, a futures rallies would be followed by basis pulling back, but that didn't happen this year.
Basis FOB (or picked up on) my farm ranged from -56 at harvest to -30 in the summer.  I set my basis at -42 earlier in the year because I thought there would be a summer futures rally met with a basis decrease, but that didn't happen this year. 
In hindsight, this shift was probably due to widespread increases in corn demand and final carryout numbers being 20% lower than the USDA predicted at harvest last year. 
At the time I thought I would be at the top of the market for the year for basis.  In the end though, I was middle of the road. 
My Final 2017 Corn Crop Value
Futures                           $3.60
Options premium           $.36
Market Carry                 $.10
Total Futures Value       $4.06
Basis value FOB Farm   -$ .42
Final Cash Value: $3.64 on my farm in Southeast Nebraska
Remaining Stored 2017 Corn
I still have 35% of my 2017 corn stored in the bin priced/sold with the futures at the above values where I still have the opportunity to collect more market carry premium.  My basis also isn't set, so there is a little risk, but as long as values are consistent through May, I'm ahead holding. 
Evaluating The 2017 Marketing Year
Obviously, my final price is disappointing, so I went back to study my notes on every decision I made throughout the year to see how I could have done things differently or if I missed anything.
With the benefit of hindsight, I should have known to sell ALL of my corn when prices were slightly below the average farmer breakeven price.  To give myself the benefit of the doubt, it would have been unrealistic for me to think at the time that $4.17 would be the best price of the year.  I doubt any farmer would have made that decision, and I haven't heard that any did.  Historically the market has gone up in similar market scenarios.
Should I Have Bought Puts?
Many in the industry are big fans of buying puts to protect the downside, so I wanted to include that option in my analysis too.  A $4 put cost 20-30 cents last spring and early summer, so I'll use 25 cents for an estimate.  This means my futures sales would have been $3.75 if the market tanked ($4 – $.25 for the put cost).  Even maximizing my market carry potential at 30 cents, I would have ended up with the same values I did with the plan above.  I tend to avoid buying options because they usually set me up for a disadvantage, and this option was no more successful than what I already did.
What If I Had Sold 50% At $4.15 Against The Dec And Collected 30 Cents Carry Through July Like A Few Farmers I Know?
I've spoken to a few farmers who did this and made $4.45 on half their crop.  On the surface, this was hard to hear, because it sounded like they did much better than I did.  But then I asked them how well they did on the remaining 50%.   Not as well.  Some sold the remaining at $3.80 against the July in early spring and the others held through June and then sold $3.60 against July.  I haven't spoken to any farmers who picked the top in May.  In both cases, these farmers averaged $4.02-$4.12 too, which was near my average. 
Could I Have Speculated With Different Options Strategies To Get Better Results?
There are thousands of different options strategies I could have done, and we've all read or heard of examples of successes.  I'm sure several did better than me. 
The problem with including examples of trades that were highly speculative in a historical analysis of my grain marketing year is that it's difficult to use that information for future consideration accurately.  Often when one digs into the details of these successful trades it's clear that luck played a major part if its success.  The more a trade relies on luck for success, the riskier the trade tends to be and it becomes unclear if the same trade would work in the future.
I also notice that when one digs into the details of successful speculative trades that if the market had reacted differently, they could have been in a losing position.  Nobody talks about the failures they've had, but I can assure you that when it comes to speculation, many farmers tend to leave the stories of loss out of the conversation. 
Final Thoughts
Given the information I had at the time, it would have been difficult for me to get significantly better results than what I received without adding more risk to my farm operation.  My final average price in the end was at the upper end of the potential price range opportunity available.
No strategy works perfectly every year.  The best I can do is develop a grain marketing strategy that I stick to, that maximizes my potential opportunities and minimizing my farm operation's risk.  Then, when I get punched in the mouth, it's important to stay flexible when market conditions shift and always be open to alternative opportunities that can help.  
Jon Scheve
Superior Feed Ingredients, LLC
This email material is for the sole use of the intended recipient, and cannot be reproduced, disseminated, distributed or electronically transmitted, including any attachments, without the prior written permission of Superior Feed Ingredients, LLC.. Even though the information contained herein is believed to be reliable, we cannot guarantee its accuracy or completeness, and the views and opinions expressed are subject to change without notice. Trading commodities involves risk and one should fully understand those risks before buying or selling futures or options. This data is provided for information purposes only and is not intended to be used for specific trading strategies.