Published on:
17:00PM May 20, 2019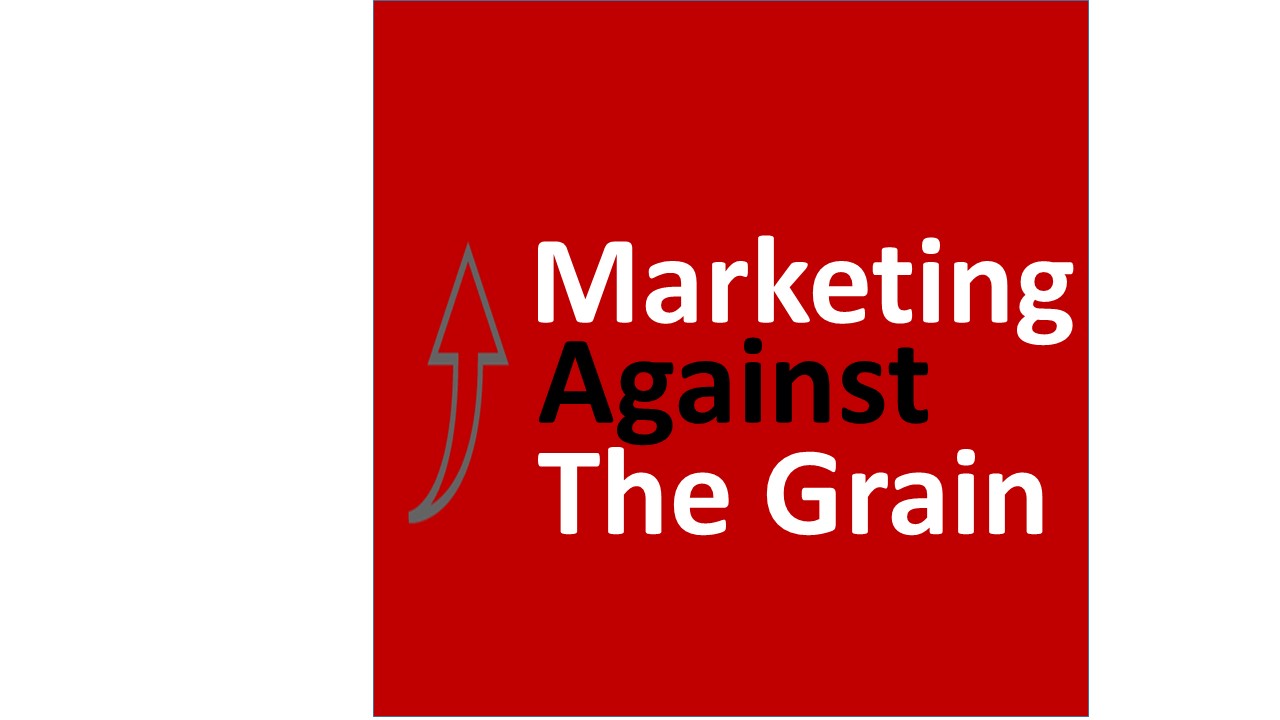 To get my enewsletter sent directly to you every week, send me an email: [email protected]
Market Commentary for 5/17/19
What a difference a week makes.  Monday morning corn prices took a dive, but by close on Friday, prices had rallied 40 cents.   This rebound is due to widespread rainy weather forecasts through Memorial Day, making expected planting progress slow for the next 10 days.  Plus, no one knows how many acres will be designated prevent plant this year. The trade seems to have targeted about 4 million acres at this point.
 
Last week I discussed how some farmers may consider taking prevent plant if they are eligible, because as of last week, prices were at unprofitable levels.  For some, prevent plant may have been the better option financially. Despite disappointing prices, many farmers in the eastern corn belt were saying they still planned to plant regardless, because "that's what they always do."  With this week's 40 cent rebound, farmers now tell me they are considering how long after their prevent plant date they will still try to plant corn.  The consensus seems to be about 10 days.  This could lead to less prevent plant acres than the market is estimating today.
 
While planting progress in Illinois, Indiana and Ohio has been slow, some farmers managed to get 10-15% of their crop planted during a tight 1-2-day window this week before more rain hit.  Once the calendar flips to June, daytime temperatures will warm and topsoil will dry faster than it does in early May.  This could help speed up planting in wet areas two weeks from now.  The Dakota's have some planted, but it varies.  There are areas with little progress, and others approaching 50% complete.  
 
The Effects Of 4 Million Lost Acres to Prevent Plant
Many market participants say a 4-million-acre loss or 700 million bushels (4 million x 175/bu/ac) due to prevent plant would be bullish, because it would lower the May USDA estimated carryout of 2.4 billion bushels.  While a significant acre reduction is bullish, in reviewing market conditions of previous years, market rallies have often led to demand decreases, which should also be considered.
 
Carryout and Export Demand 
In 2014 and 2015 US carryout was near 1.7 billion bushels and corn prices were 20 cents higher than 2016, 2017 and 2018 crop years when carryout exceeded 2 billion bushels.  However, in 2014 and 2015 exports were only 1.9 billion each year, while exports in 2016-2018 were around 2.3 billion each year.  This suggests price variances can ration global demand and US export pace.
 
South American Production
The South American corn crop continues to be a bigger factor impacting US export demand.  South America had record production in 2014 and 2015.  And while there was reduced production in 2018 due to dry weather, South America's 2019 weather has been nearly perfect, so record yields are expected. Current estimates indicate 500 million more bushels than expected when planters went to the fields a few months ago.  These added bushels to world supply, along with a big Ukraine crop, mean US corn may struggle to keep pace with earlier export estimates.  This increased competition could be slowing 2018 US export pace by potentially 100 million bushels from current USDA estimates before the end of summer.
 
Ethanol
While ethanol is pretty stable, if corn prices increase too much, there could be a 50-100 million bushel loss here in 2019.  This could be the result of local production issues, such as an area with significant prevent plant acres, which could make corn too expensive to grind at some facilities across the country.
 
Feed Demand
Feed demand should also be steady, unless a major widespread disease affects any of the livestock herds.  Still, there is a lot of hard red wheat supply available in the southern plains that could displace 50-100 million bushels of corn, if wheat prices stay relatively weak in relation to corn.
 
China Trade Deal
This is a long shot that could change everything.  However, since the president suggested more direct payments to farmers, there was a tariff increase on many Chinese goods, and China cancelled a recent pork shipment, it's unlikely the trade war will end soon.  The hope for more exports from a trade deal might not be happening over the next year, and may not be addressed again until after the 2020 election.
 
Looking Forward
Essentially, the world has plenty of corn to survive some US acre losses this year.  So, if prices rally, it seems unlikely that the May USDA export estimates of 2.3 billion for 2018 and 2019 will occur. 2018 export demand will likely decrease around 100 million bushels.  And if price levels stay above $4 for any length of time, the 2019 export estimate may also be trimmed.  Depending on how long prices remain high, it may be as much as 400 million bushels in 2019.
 
What If Trendline Yields Aren't Produced?
Many in the trade are talking about a 4-bushel per acre drop or a loss of 324 million bushels (81 million harvested acres x 4 bushels per acre) due to a hot and dry summer. While the market has probably priced this risk in today, long-term weather forecasts don't indicate widespread drought later this summer.  That doesn't mean it can't happen, just that it's not likely at this time.  So, it's a little too soon to expect significantly below trendline yields right now.
 
That being said, generally a late planted crop wouldn't mean higher average yields.  However, it's not uncommon for farmers to have corn planted in June out-yield corn planted a month earlier. Late summer weather will dictate market direction as it always does.
 
Bottom Line
If we combine a 4/bu./acre yield loss with a 4 million acre prevent plant loss it would mean a 1 billion bushel decrease in production.  This would take the USDA's May estimate of 2.4 billion carryout to 1.4 billion, which certainly supports the higher prices we saw this week and probably even higher prices. 
 
However, increased prices likely means demand decreases.  As detailed above, it could mean a 500 million bushel decrease in exports alone.  This would mean carryout would be right back at 1.8-1.9 billion bushels and those levels have usually been followed by prices in the $3.80 range.
 
The market seems to always run hard to the extremes, both up and down. Maybe we will see significant upside yet in this market over the next couple of weeks. I'd like to see prices rally more allowing for better 2019 sale prices for my operation.  
 
Given all the variables right now, for the market to get really excited and move beyond $4.50 it's probably going to take prevent plant acres exceeding 6 million acres AND the national average yield decreasing more than 6 bushels per acre below the May yield estimate.
Want to read more by Jon Scheve?  Check out these recent articles:
Why I Sold My Remaining 2018 Corn And How I Averaged $4 Overall
Scheve: How I Lost 10 Cents Selling Straddles
Why It Was Profitable To Hold My 2017 Corn Until Now
Strong Basis Levels Open Up Opportunity Even In The Face Of Weak Futures Prices
The 3 Factors in Grain Pricing
The Surprise Is The Corn Stocks Not The Acreage Intentions
How I Could Get $4 For My Corn If Prices Are Above $3.80 On April 26
The Challenges of Still Having Unsold 2017 Corn
Frustrations Of The Current Market And Reasons To Be Optimistic
I'm Placing More Trades That Profit If The Market Stays Sideways For Another Month
Collecting 13 Cents Premium On 30% Of My 2018 Corn Production Over The Last 3 Months
Thinking Of The Farm As A Business
Tell Your Friends And Neighbors To STOP USING FREE DP
The Dreaded Margin Call And Why I Don't Fear It
The Pros And Cons Of Selling Straddles
Capturing Carry And Paying For Storage
Why I Think Buying Calls Is Gambling And Why I Avoid It
 
Jon Scheve
Superior Feed Ingredients, LLC
[email protected]
 
This email material is for the sole use of the intended recipient, and cannot be reproduced, disseminated, distributed or electronically transmitted, including any attachments, without the prior written permission of Superior Feed Ingredients, LLC.. Even though the information contained herein is believed to be reliable, we cannot guarantee its accuracy or completeness, and the views and opinions expressed are subject to change without notice. Trading commodities involves risk and one should fully understand those risks before buying or selling futures or options. This data is provided for information purposes only and is not intended to be used for specific trading strategies.