Published on:
15:37PM Mar 18, 2019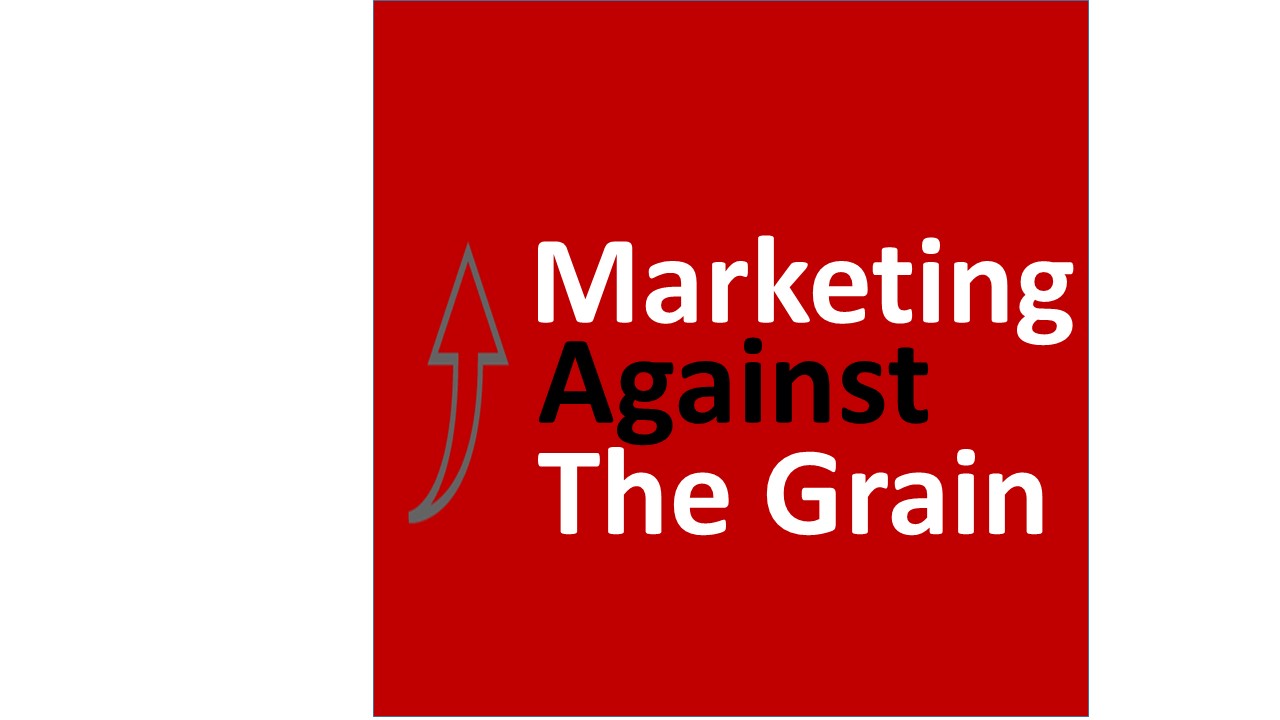 To get my enewsletter sent directly to you every week, send me an email: [email protected]
Market Commentary for 3/15/19        
Wheat's recent massive price decline most likely caused the corn and bean price decreases the last few weeks.  Large hedge funds often have positions in all 3 commodities, so if they were selling 1, they might be selling all 3.
 
In the last 30 days, wheat, corn, and beans had significant decreases with moderate rebounds last week:
Wheat decreased $1/bu then recovered 20 cents

Corn decreased 25 cents/bu then recovered 14 cents

Beans decreased 45 cents/bu then recovered 20 cents
This week's recovery could make technical traders think prices have found a low.  If so, they may consider reownership or short covering of recent sales in the futures market, which could help prices trend higher.
 
The Challenges of Still Having Unsold 2017 Corn
I've noticed a few analysts and advisors who still have 10-25% of their 2017 corn unpriced.  One advisor was suggesting that farmers price remaining '17 unsold corn if July '19 futures hit $4.  I asked this advisor how farmers, who set their basis last August or September, would show their losses rolling their futures or basis position forward.  This advisor said they weren't sure how to do that, because accounting for spread loss would hurt their average price for the year. It seemed they were going to just over-look this problem.
 
Why Is This A Problem?
Most farmers who have on-farm storage can't store more than 100% of one year's harvest.  So, if a farmer didn't sell all of their 2017 harvested grain by September 2018, they would likely have to move the old crop grain in the bin before the start of the 2018 harvest.  
 
When the farmer moves their grain to an end user, the farmer has to make a decision on what will happen with that grain. The market doesn't just allow farmers to deliver grain a month or two before harvest and wait to price it free of charge any time in the future. Almost all end users will charge farmers a price if they want to deliver in August, but not price their corn by September 1st. 
 
What Are Those Costs?
As the end of summer approaches, farmers have 4 choices for unpriced old crop they can no longer store at home:
Price the futures at that time and be done marketing the 2017 corn

Pay to store their grain for 5 cents/month (or more) until a price point a farmer wants is attained

Set the basis for August or September delivery against September '18 futures, and then wait for a rally to set the futures price before September 1st

Sell cash grain at the end of August and buy futures back in a hedge account.
Options #3 and #4 will actually have the same outcome.  End users will treat the unpriced futures position the same way as having the long futures in a farmers account, because the end user is going to want to have the basis priced as well.

Option #2 is the most expensive choice, because the storage fees after several months will be higher than the expenses of the other choices.

Most farmers in this situation probably chose option #3 (or #4) over #1.  Given the market situation at the time this was understandable, but there is a cost to do this.  And since the market never rallied much through late summer, most farmers probably extended the pricing period for those bushels past September 1st.

Doing that costs farmers money though.  End users will charge the spread between the futures months back to the farmers. In this case, the spread loss from September '18 futures to December '18 futures was 15 cents.  This meant farmers needed prices to rally MORE than 15 cents before Dec 1st to be better off than just pricing the futures in late August.
 
Note: This cost is either applied to the basis value that was originally set with the end user when the delivery was being made (#3), or it was applied to the rolling of futures in a hedge account (#4).  Again, both of these trades have the exact same outcome.
 
What Happened If The Farmer Still Didn't Price the Futures by December 1st?
It's likely some farmers didn't sell, and instead rolled their positions forward again, this time to March '19.  But, doing this meant they took another 15-cent spread loss in either their hedge account or a basis reduction. This meant farmers would have to get their grain priced before March 1st.  
 
What If Farmers Didn't Price the Futures by March 1st?
The March '19 futures were incredibly boring and never really went anywhere.  So it's again likely some farmers, still unpriced, had to roll their position forward again.  Right now the spread loss from March '19 futures to July '19 futures is 18 cents.  
 
As stated above, some advisors in this situation are suggesting that farmers sell July futures around $4.00.  But, this also means farmers have to take into consideration the spread losses from last September until July, using $4.03 July '19 futures as a price goal.  Basically it's the same as:
March '19 at:  $3.85 ($4.03 - .18 spread)

December '18 at: $3.70 ($4.03 - .18 & -.15 spreads)

September '18 at: $3.55 ($4.03 - .18, -.15 & -.15 spreads)
Could Farmers Have Received These Prices Previously?
Yes.
Early December - March '19 corn futures traded above $3.85 for 2 weeks

Last fall - December '18 corn futures were above $3.70 for 2 weeks

Early August - September '18 corn futures traded above $3.70 on and off for 2 weeks
​I Did't Think These Were Good Trades At the Time
Neither did I.  There was a lot of talk that the market could go higher, but in the end the market only continued sideways.  Now farmers are just hoping to get to a level this July that was available to them at the end of August, when you account for the spread loss.  
Delivering grain and waiting to price it until a later date is tricky and risky.  Farmers will usually be fighting against the spread loss that occurs in a usual carry market (where futures are higher in the months after the current one). Even if  they leave the crop unpriced on futures and basis and pay commercial storage they are facing an extremely steep hill to overcome. Only a huge rally can beat it, and those are not overly common and they are certainly unpredictable.
 
So, Farmers Who Have Unpriced Grain Stored on The Farm Aren't Facing This Problem?
Farmers with on-farm storage and are unpriced at harvest won't get charged the spread loss by rolling futures forward.  It's not an expense for them because the basis hasn't been set.  It's once the basis is set with an end user that the potential for spread loss can occur. 

Instead farmers with on-farm storage and unpriced grain after December 1st will miss out on the carry premium available in the market.  The spread loss detailed above is actually the market carry premium many in the trade talk about trying to capture.
 
So, It's Usually Better to Sell All of My Crop by Harvest?
With the prolonged sideways market below breakeven price levels, this is hard advice to swallow.  But, if you step back and look at historical trends and costs associated with the spread loss, this is really a good rule of thumb.  Like many farmers, I didn't get all of my 2017 or 2018 corn sold before each harvest either. I did, however, finish up my 2017 crop before the end of August last year, because I was concerned the scenario above would happen.
 
While I'm not yet completely done with my 2018 corn sales, I've been selling calls and straddles on my unsold 2018 corn trying to pick up some added premium, as prices stay below breakevens.  While these trades may limit my upside potential, I'm more concerned the market won't go up at this point.  Plus, I would prefer to be sold and taking advantage of the more reliable market carry opportunity.  And I'm doing this even though I have 100% on-farm storage. 
 
Bottom line - Farmers that don't have on-farm storage have even bigger challenges if they aren't fully sold before harvest.  The odds are stacked against them as they continue to chase extreme rallies to offset their basis/spread losses. 
Want to read more by Jon Scheve?  Check out these recent articles:
Frustrations Of The Current Market And Reasons To Be Optimistic
I'm Placing More Trades That Profit If The Market Stays Sideways For Another Month
Collecting 13 Cents Premium On 30% Of My 2018 Corn Production Over The Last 3 Months
Thinking Of The Farm As A Business
Tell Your Friends And Neighbors To STOP USING FREE DP
The Dreaded Margin Call And Why I Don't Fear It
A Market That Goes Nowhere Can Still Provide Opportunity
The Pros And Cons Of Selling Straddles
Capturing Carry And Paying For Storage
Why I Think Buying Calls Is Gambling And Why I Avoid It


Jon Scheve
Superior Feed Ingredients, LLC
[email protected]
 
This email material is for the sole use of the intended recipient, and cannot be reproduced, disseminated, distributed or electronically transmitted, including any attachments, without the prior written permission of Superior Feed Ingredients, LLC.. Even though the information contained herein is believed to be reliable, we cannot guarantee its accuracy or completeness, and the views and opinions expressed are subject to change without notice. Trading commodities involves risk and one should fully understand those risks before buying or selling futures or options. This data is provided for information purposes only and is not intended to be used for specific trading strategies.