Published on:
17:58PM Aug 20, 2018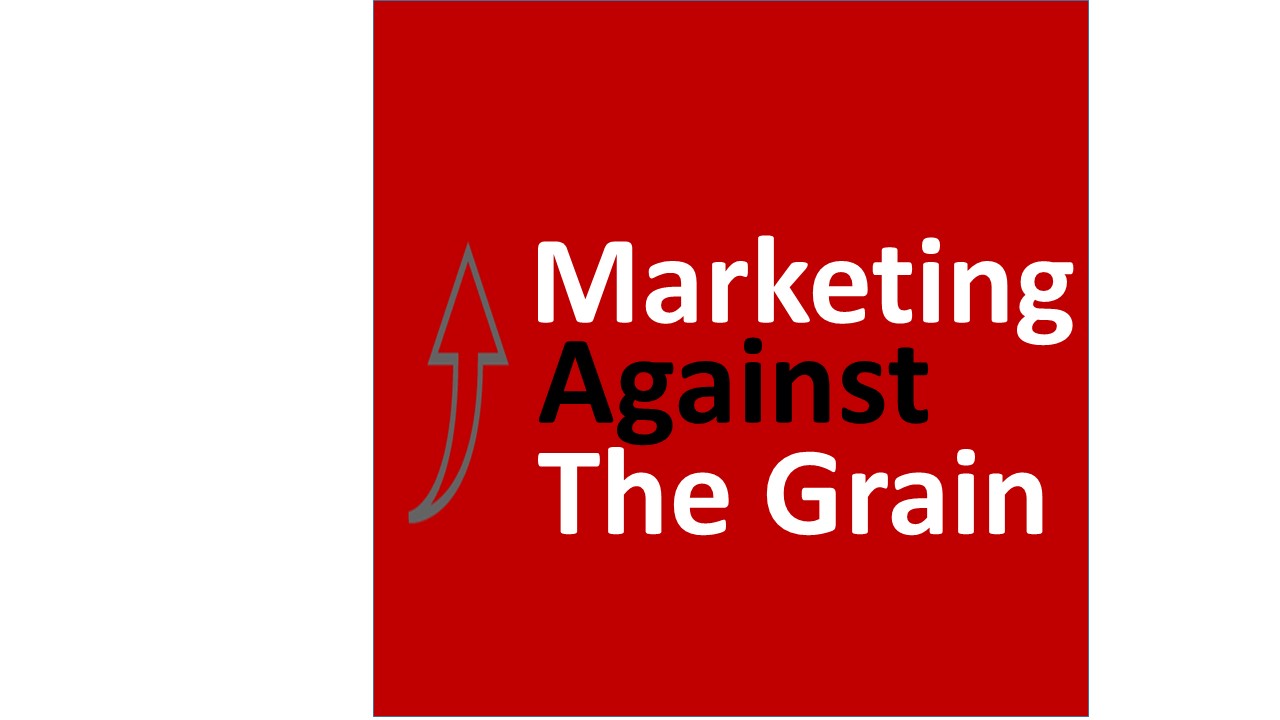 To get my enewsletter sent directly to you every week, send me an email: jon@superiorfeed.com
Market Commentary for 8/17/18
There was some positive trade news this week.  Mexico and the US may be able to avert trade issues, which is positive for corn, and Chinese officials are travelling to Washington to resume tariff talks, which could help soybeans.
Many suspect if the trade dispute was resolved, beans would rally $1/bu. That's why bean futures are reacting so quickly to any trade news, many are fearing they will miss out on a rally.
The basis (or cash market) isn't reacting as well for beans. The west coast export facilities' bean basis is at least 60 cents below normal levels, suggesting beans usually set for export need a new home. This has put downward pressure on Midwest processors bids too. I'm actually surprised this hasn't spilled over into the futures market yet.
Some beans purchased for export to China before the tariff may still be shipped, because it can be cheaper to just pay the tariffs, rather than find other buyers in the current trading climate. However, exporters don't want to take on any more ownership until they know they can actually sell it to someone who will move it.
Usually the basis market is more cautious than the futures market, so I doubt basis will improve much until Chinese tariffs are resolved. In the meantime, elevator managers are concerned where all of the grain at harvest will go.  Some have hinted that basis may get worse before it gets better and any futures price increase will be countered by a basis decrease. 
Which Crop Should I Store At Harvest?
I have over 100% of on-farm storage and I highly recommend that most farmers should as well.  Having 100% on-farm storage provides farmers with a low-risk way to maximize their profit potential and allows for more flexibility in their marketing plans. It also makes the decision of what to store at harvest time simple.
Still, many farmers are resistant to it and ask me how they should prioritize their crops with only partial on-farm storage.  The following illustrates how I analyze which crops I would store first.  Examples below are based upon the local market conditions of where my farm is located in southeast Nebraska.
Consideration #1 - Futures Values Don't Matter When Deciding Which Crop Should Be Stored.  
This runs contrary to what many farmers think, but it's true, futures don't matter at all.  Only basis opportunity, market carry and interest on an operating note have an impact on storage decisions.
Futures values shouldn't be considered because I can always sell my grain and then immediately reown futures on paper and maintain the same market downside risk and/or upside potential.  In other words, the risk is exactly the same if I have unpriced grain in a bin as it is to have a long futures position on paper.
Note - some will suggest reownership is a better solution, but that's a risk management strategy solution, not a storage factor, which is the focus of this article.   
Consideration #2 - Basis
Basis is the difference between the price on the CBOT and local bids.  It constantly moves throughout the year, usually up from harvest through the summer.  To understand how and why basis affects storage decisions, following provides a real example of 2017 basis levels near my farm.
Local Bean Processor Bids:
At Harvest Last Year: -70 cents

Year's Best Basis: -30 cents (July shipment)

Difference: 40 cents increase in value
Local Corn Ethanol Plant Bids:
At Harvest Last Year: -42 cents

Year's Best Basis: -17 cents (July shipment)

Difference: 25 cents increase in value
These two examples illustrate that with basis management alone storing grain from harvest to summer had the potential to increase profits.  Last year it was more for beans than corn.
Consideration #3 - Market Carry
Market Carry is when the price of each consecutive futures month is higher than the current month.  In this example July soybean futures are higher than Nov, and July corn is higher than Dec. 
Current 2018 price difference between harvest and July as of Friday:
Beans: 43 cents higher

Corn: 25 cents higher
Note, carry can only be collected if grain is already sold. If the grain wasn't already sold, when I bought my futures position back in Oct (at harvest) and I sell my cash grain (rolling my futures positions forward until July looking for higher prices ), it would cost me the values above, rather than collect them.
Consideration #4 – Interest On My Operating Note
Farmers often say they need to sell grain for cash flow reasons, but they really mean they need to pay down their operating note.  Many bankers are willing to work with farmers who want hedge their stored grain in order to increase their profits by working the basis markets.  Just because a loan is due doesn't mean you can't have a conversation with you banker about how you  can profit together.
The cost is figured by taking the loan interest rate against the stored grain's cash value.  Assuming 5.5% interest:
Beans: CASH beans values are at $8.22/bu x 5.5% = 45 cents/year or 3.8 cents/month to keep beans in storage

Corn: CASH corn values are at $3.45/bu x 5.5% = 19 cents/year or 1.6 cents/month to keep corn in storage
How To Analyze Which Crop Is Better To Store?
Following analyzes the profit potential of storing beans and corn from harvest (Oct) until July (about 10 months) with what we know today for market carry and using last year's basis potential for estimating.  
Beans
Basis Potential: 40 cents

Market Carry: 43 cents

Interest Expense: 

-38 

cents

Total Potential: 45 cents/bu
Corn
Basis Potential: 25 cents

Market Carry: 25 cents

Interest Expense: 

-16 

cents

Total Potential: 34 cents/bu
The math today indicates there is an 11 cent opportunity advantage to store beans over corn.  Still there are some additional considerations to think about.
The Trade War
If the trade war continues, it might be unlikely the basis potential above can be achieved.  So, going into harvest this analysis would need to be done again with updated basis numbers to see if the current advantage can be maintained. I would want to look at current statements from Washington officials on trade negations to see if we are close to an agreement or not.
Carry Fluctuations During Harvest
That 25 cent corn carry is lower than last year.  Historically corn carry usually increases during big crop years, so it's reasonable the corn carry could still increase to 30 cents in two months, which would offset some of beans' advantage over corn.  It's also possible that a large bean crop and an unresolved trade war would increase bean's market carry too.
Moisture Discounts
Many farmers start harvesting corn at 17% and dry it down, but very few harvest wet beans.  So, the cost to dry corn needs to be considered too.  The time it takes for those air-drying corn might mean they have to store corn over beans for logistical reasons.  Still doing this could mean a 15 cent advantage for corn over beans.  I'm also not against storing beans first, unloading them, and then completing the corn harvest if the market dictates.
The Cost To Carry Unpriced Futures
The above example assumes all futures are priced as of harvest.  But, if any grain is unpriced, it may be more expensive to store beans over corn because the bean carry is bigger.  It's still uncertain when prices will rally, warranting futures sales.  Last year it was late May before a sale was made.
Income Needs
Sometimes end of the year income is necessary to offset expenses.  Since I can generate more money by moving the same amount of bean bushels as to corn, this can become a storage factor too.
Basis Fluctuations And Unknowns
Usually basis improves throughout summer for both crops.  However, a North Dakota elevator manager told me bean basis moved 40 cents higher last year from harvest until summer, but corn basis only moved 10 cents.  Location plays an important part of the decision process too. 
Generally speaking when I've done this analysis in the past, corn has been the preferred crop over beans in many areas. But there is no perfect solution when you don't have enough storage.  All of the factors above should still be considered before making a decision. One must also realize a crops' storage advantage can change over time.  For instance, the China trade war is a big unknown factor right now that may change over the next few months. This might be the year it pays to store beans over corn.  However I still lean towards corn because I prefer doing what usually works over long shots.
Since the market is so uncertain, I suggest all farmers have 100% storage capacity. Storage allows farmers to take advantage of all profit potential available to them.  As the examples above illustrate, the market practically pays for the yearly bin payments (which usually only last 7 years).  Plus, farmers don't have to worry about all the shifting market factors affecting their bottom line. 
Jon Scheve
Superior Feed Ingredients, LLC
This email material is for the sole use of the intended recipient, and cannot be reproduced, disseminated, distributed or electronically transmitted, including any attachments, without the prior written permission of Superior Feed Ingredients, LLC.. Even though the information contained herein is believed to be reliable, we cannot guarantee its accuracy or completeness, and the views and opinions expressed are subject to change without notice. Trading commodities involves risk and one should fully understand those risks before buying or selling futures or options. This data is provided for information purposes only and is not intended to be used for specific trading strategies.