Published on:
14:37PM May 28, 2019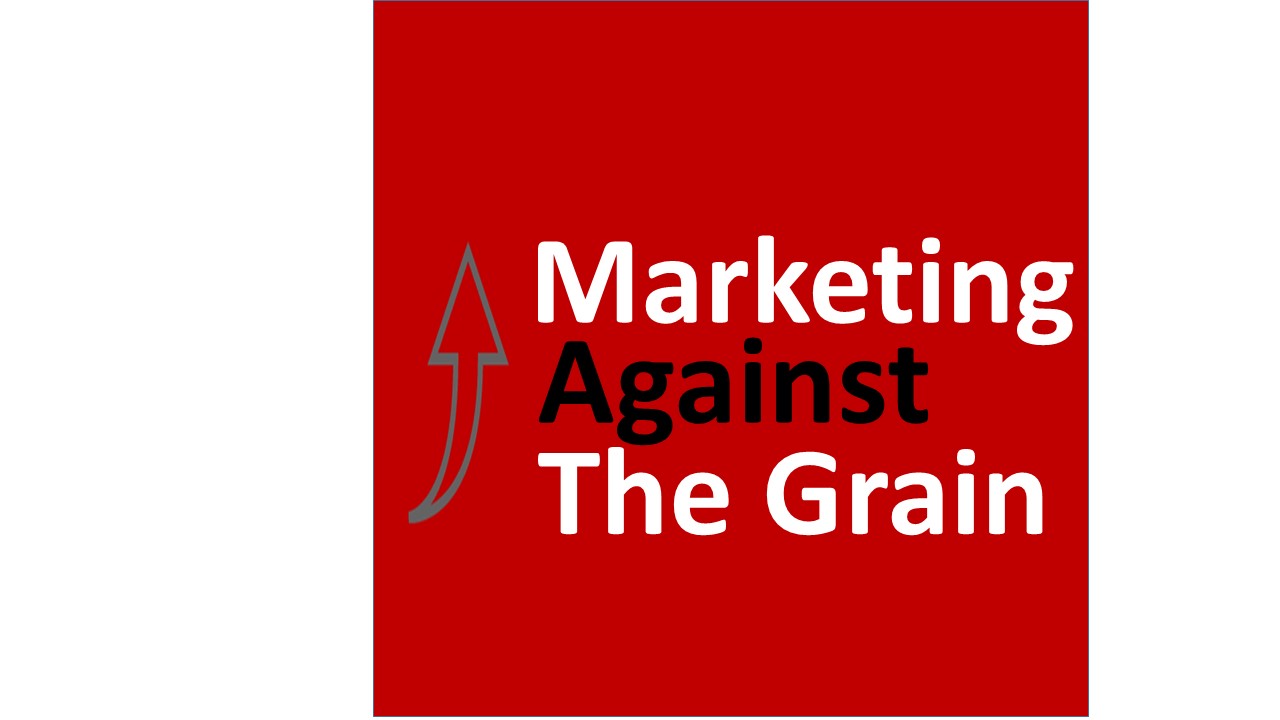 To get my enewsletter sent directly to you every week, send me an email: [email protected]
Market Commentary for 5/24/19
There are two "storm fronts" affecting markets right now. 
 
The first was widespread rain this week slowing planting progress, and continued wet weather forecasted for next week as well.  The market might be trading 63% of the corn crop being planted in the Tuesday afternoon's report.  I'm in the camp of around 59%.  
 
The second storm is blowing out of Washington DC.  Another MFP payment is expected, but there are a lot of changes and rumors circling about how farmers will get paid.  Earlier this week it was anticipated to be based on planted acres like last time, which would encourage farmers to plant as much as possible.  Then Thursday it was discussed that payments would still be based upon acres with adjustments by county, but the exact details were unclear.  Then on Friday rumors started circulating that prevent plant payments could somehow be included; however, there were many questions about the feasibility of that possibility at this point.  Any policy change could drastically affect farmers' planting decisions.  Decreasing the number of planted acres could cause a major corn and bean rally.

This is an unprecedented year in weather and politics.  As we navigate so much uncertainty, predicting market direction is extremely difficult if not impossible.  The next few weeks, will be the most volatile the market has been in the last 6 years.  

Weather forecasts show more wet weather is expected next week.  Parts of the Dakotas will be in the corn prevent plant window as of Saturday.  The market indicates farmers should consider pressing their luck and plant past their prevent plant dates and hope there isn't an early frost or a change to the MFP payment policy.
 
Beans
I've been asked several times recently why I haven't been talking about beans. It's because fundamentally bean prices haven't made a lot of sense this last year.  In my opinion, prices have been high compared to potential supply.  Last year's huge carryout should have been an anchor keeping bean prices below $9, but futures managed to stay above $9 for much of the winter.
 
While last summer market participants were blaming the trade war for price drops, the much bigger issue was the huge harvest and record potential carryout.  Today exports for the 2018 crop are only 400 million bushels below last year.  So even without the trade war, there would have been a huge carryout by historical comparisons. Therefore, it's been difficult to rationalize prices above $9, yet that was pretty common for much of last several months.
 
Looking forward to 2019, I still think US farmers may plant too many bean acres unless an unexpected policy change becomes available to the market.  The recent wet weather could force farmers to make tough decisions about their planting intentions.
 
What About MFP2?
Some farmers are already planning for it.  Right now, it seems like farmers need to plant their beans in order to receive a payment from the government.  However, nobody really knows for sure how the next round of payments will exactly work.  I think it's risky to plant something that requires government intervention to make a profit, but I understand the fear of missing out if you don't.
 
What Did You Do?
I kept beans in the rotation on our farm.  I wanted to do fewer acres because of prices, but we really couldn't because of rotation requirements for our fields.  I now have to market the beans we planted.
 
What Are Bean Breakevens For Farmers?
Based upon University data, average breakevens throughout the US are around $9.75 futures level, give or take 25 cents.  Bean breakevens are a little harder to calculate because for each 1/bu/acre yield change, the breakeven price shifts 20 cents.
 
There was only a small window of opportunity to market beans close to breakeven over the last 6 months.  While I never want to market any crop at a loss, I came close for this crop year.  Still, I waited hoping for just a small rally from a possible trade deal to get profitable levels, but it hasn't come for the 2019 crop.  In hindsight I should have sold some a couple months earlier.
 
What Will You Do Now?
I have enough capacity to store all of my 2019 beans, so that gives me until September 2020 (16 months) to sell them.  This means potentially 2 US and 1 South American crop productions to see if there is any production problems, plus there is always a long shot at a trade deal with China that could increases exports significantly.  The last 16 months have been an extremely wild ride, sometimes just waiting is the best plan.  The corn market proved this week that market fundamentals can change in 2 weeks and quick unexpected rallies can happen.
 
Market Action – Bean Basis Sale for the 2018 Crop
I originally set my futures prices at $9.75 on 100% of my 2018 bean production in February 2018.  Due to logistical constraints, I'm unable to deliver soybeans to a processor during harvest, so last fall I stored 100% of my 2018 bean crop even thought it was all priced-on futures.  Since then, I've been hoping for a basis rally to move my physical grain.  
 
I never set my bean basis before harvest.  One, bean production, between my farm and the total US production, can vary enough to shift market dynamics affecting basis year to year or I might not have enough grain to fill my contracts. Two, historically bean basis will improve after harvest when processors need beans to crush. 
 
Unfortunately, due to the trade war this year, basis fell significantly for harvest delivery and never really recovered into the harvest season.  Before harvest, and before the trade war started, basis for harvest delivery picked up on my farm was -75 cents. During harvest it dropped lower, eventually going as low as -1.05, picked up on my farm, and stayed at similar levels for months.
 
Then several weeks ago when the bean board was imploding, basis finally took off.  At the end of April, a processor raised their basis bid to -83 cents against the July futures, picked up on my farm.  This was the highest I'd seen post-harvest, so I set my basis and started to have the grain shipped out.  
 
While this basis was 8 cents lower than the preharvest basis levels, it was 22 cents better than the lowest harvest basis values.  Since I never sell basis ahead of harvest, I'm still able to be ahead by waiting until well after harvest to get a basis value close to what I have seen for the 2018 crop over the last year.
 
The Cost to Hold My Beans
Waiting until May to move my beans, instead of shipping them at harvest and paying off my operating note, has a cost.  Bean's CASH value from October to May was consistently averaging around $8.30 for my farm.  With a 6% operating loan interest rate, it costs 4 cents per month in interest ($8.30 x 6% / 12 months) to sit on my grain waiting for better basis.  I stored the beans for 8 months (October to May), so it cost me 32 cents to wait.
 
Market Carry Was Available to Offset Those Costs
My beans were ultimately sold against November futures last year, and I "rolled" this position to July '19 futures on 8/29/18 and collected 49 cents of market carry.  In the end, I profited 17 cents from waiting (49 cents market carry - 32 cents interest cost).
 
Reviewing My 2018 Bean Trade Decisions
Market conditions were unusual this year because of the large supply in the market, so I had to make adjustments to my marketing plan.  Basis levels rarely collapse like they did this year.  And while it's not uncommon for basis levels to drop during harvest, there is usually a post-harvest basis increase better than harvest delivery values.  While it took longer than usual, basis did eventually rally more than 20 cents.  On a positive note, the 49 cent market carry was the best bean carry I've received in the last 10 years.  In the end, I'm pleased with the final outcome for storing my beans.
 
My Final 2018 bean price:
$9.75 futures
$.49 market carry
-$.32 interest to store beans
-$.83 basis picked up at the farm
$9.09 Cash Value picked up on my farm
 
One of my best decisions was investing in more storage 8 years ago.  Had I not had the additional storage, I may have had to consider taking my beans to the local shuttle loader who was, and still is, bidding 25 cents less than my local processor, when freight to both locations is considered. I did not even include that profit in my review above because at this point, I don't usually plan to sell the local shuttle loader as the bid at those locations has never been better than the processor for the last 10 years.  It was the whole reason why I built storage for my beans in the first place.  This benefit is really helping me when bean prices are having trouble hitting profitable levels.

 
Want to read more by Jon Scheve?  Check out these recent articles:
Is 4 Million Prevent Plant Acres And 4 Bushels Per Acre Below Trend Enough To Maintain $4
Why I Sold My Remaining 2018 Corn And How I Averaged $4 Overall
How I Lost 10 Cents Selling Straddles
Why It Was Profitable To Hold My 2017 Corn Until Now
Strong Basis Levels Open Up Opportunity Even In The Face Of Weak Futures Prices
The 3 Factors in Grain Pricing
The Surprise Is The Corn Stocks Not The Acreage Intentions
How I Could Get $4 For My Corn If Prices Are Above $3.80 On April 26
The Challenges of Still Having Unsold 2017 Corn
Frustrations Of The Current Market And Reasons To Be Optimistic
I'm Placing More Trades That Profit If The Market Stays Sideways For Another Month
Collecting 13 Cents Premium On 30% Of My 2018 Corn Production Over The Last 3 Months
Thinking Of The Farm As A Business
Jon Scheve
Superior Feed Ingredients, LLC
[email protected]
 
This email material is for the sole use of the intended recipient, and cannot be reproduced, disseminated, distributed or electronically transmitted, including any attachments, without the prior written permission of Superior Feed Ingredients, LLC.. Even though the information contained herein is believed to be reliable, we cannot guarantee its accuracy or completeness, and the views and opinions expressed are subject to change without notice. Trading commodities involves risk and one should fully understand those risks before buying or selling futures or options. This data is provided for information purposes only and is not intended to be used for specific trading strategies.