Published on:
13:08PM Oct 20, 2010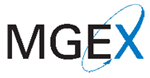 MGEX is looking at weather developments within the Southern Hemisphere wheat, principally Argentina and Australia. Even though Australia may sit two places behind the US in production, it ranks as the number four global exporter. You can not rule out the world's 12th largest producer of wheat in Argentina as they sit only one place behind Australia as a wheat exporter.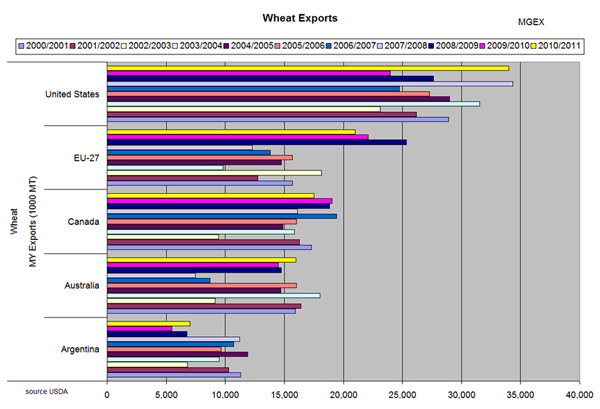 Be aware there are dry weather problems within the number one producing state of Western Australia as it is in the midst of the key heading phase just before it enters harvest. There is talk Western Australia may lose 28% of its production because of the dry weather and nationally ranks as a top exporting region.
Thus far Argentina is doing well as it is in the midst of its key head phase. When the MGEX looks at both top and subsoil soil moisture, the main growing region is doing well but west and north of an important area are dry weather stressed.
As long as these two key producers of wheat are dealing with its wheat related problems, look for world importers to buy insurance from good quality exporters such as the United States, Canada and France.
MGEX is aware how the traders within the world may want to focus on corn and then soybean planting in Argentina as well as Brazil but do not lose sight as to the key producers and exporters in the Southern Hemisphere for wheat.
In conclusion be aware of the weather developments not only during the key heading phase within the Southern Hemisphere but for winter wheat planting and emergence in the Northern Hemisphere.
MGEX welcome your questions.........Joe Victor
130 Grain Exchange Building   400 South 4th Street Minneapolis, MN 55415-1413
[email protected]
800.827.4746
  612.321.7164   Fax: 612.339.1155   equal opportunity employer