Published on:
21:23PM Feb 01, 2017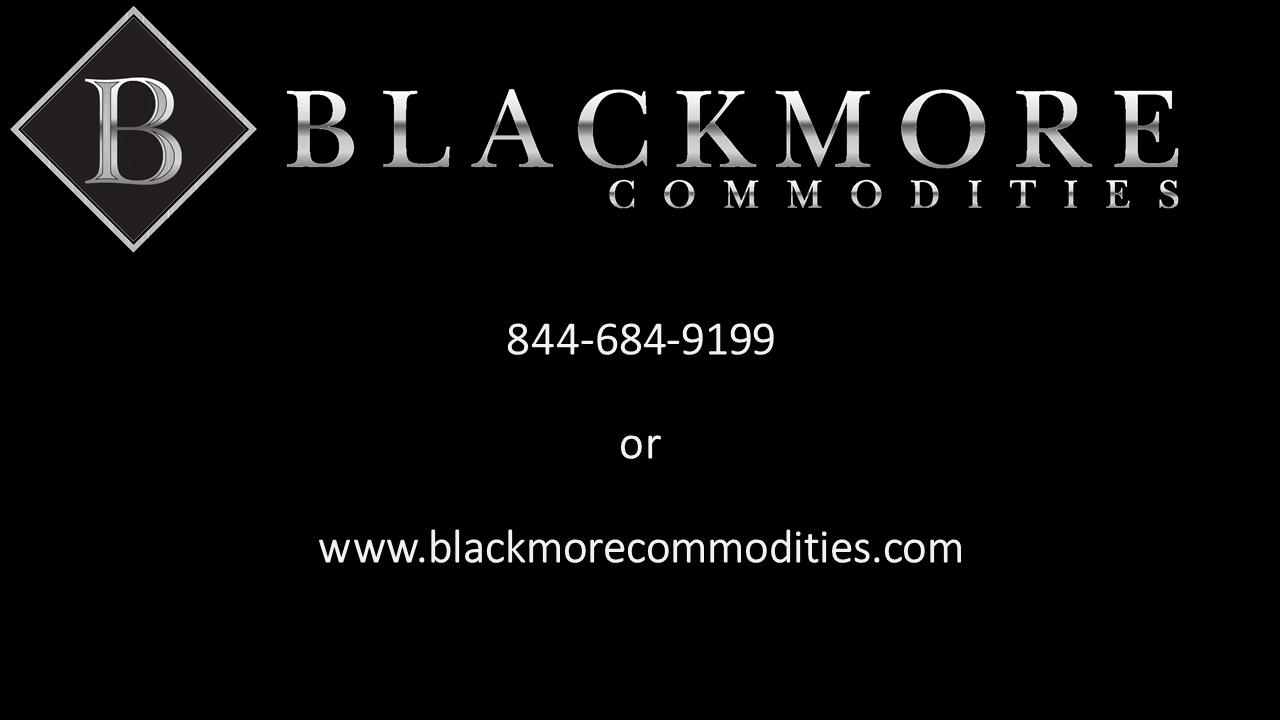 In today's video, Blackmore Commodities lays out an option strategy for low volatility.
March crude oil has been trading mostly sideways for about two months now. The chart shows a 'bull flag' pattern. The 'pole' was printed on the day OPEC decided to cut production in late November. That day the market moved higher by about $4 a barrel. Since then, the 'flag' has had a range from roughly $55 on the high side to $51.50 on the low side. A strategy to take advantage of a market with low volatility is a short strangle.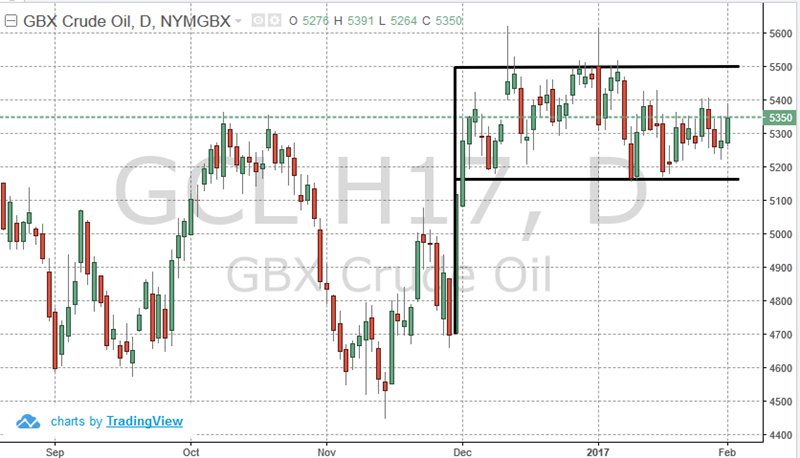 A short strangle consists of selling a call and a put at different strike prices for the same expiration and underlying asset. In this case, we are looking at March crude which expires in 15 days. We will sell the options just outside of the 'flag' range. The $56 strike call and the $51 strike put will be used. At the time of this writing, these were trading at $0.34 and $0.40, respectively. The net credit to your account would be $740, which is your maximum profit too.

As long as March crude oil settles between $51 and $56 at expiration, you will realize the maximum profit. If the market rallies above $56, then you will be assigned a short future. If the market sells off below $51, then you will be assigned a long future. Because of these possibilities, your risk is unlimited unfortunately. This strategy can be transformed into an 'iron condor' to minimize this risk. Please refer to my previous posts for more information on an 'iron condor'.

Feel free to contact Blackmore Commodities at 844-684-9199 or [email protected] with questions. Visit our website for more information at www.blackmorecommodities.com

*The risk of loss in trading futures and/or options is substantial and each investor and/or trader must consider whether this is a suitable investment. Past performance, whether actual or indicated by simulated historical tests of strategies, is not indicative of future results. Please read our full disclosures and privacy policies.*