Published on:
15:30PM Dec 31, 2016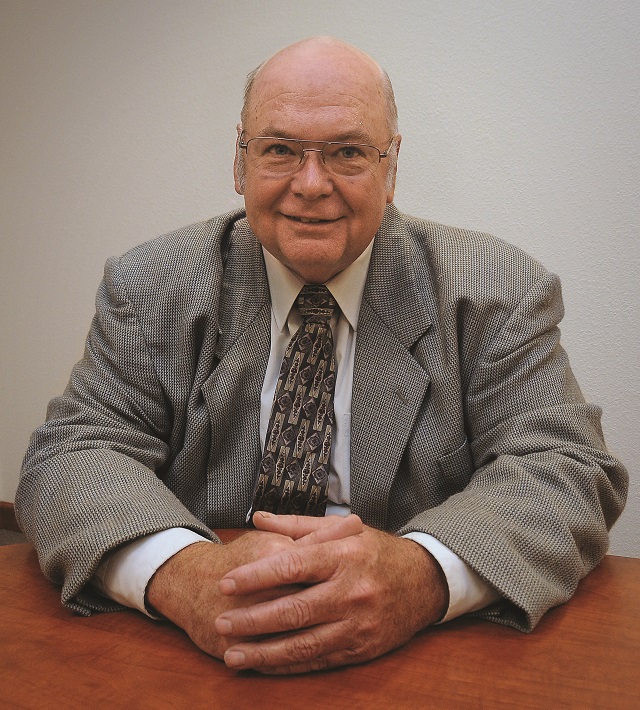 Looking forward to 2017 with the potential for improved yields and weather.
The holidays are almost over and we are about to start 2017. Many producers still have corn in the bin with prices below value. They are frustrated and hoping against hope a bounce will be seen in the new year. Corn seems to be in a sideways twenty cent trading range with the low being $3.41 and the high being $3.652 basis the March contract. Depending where the producer is located, the basis varies and it makes it difficult to achieve a price above value.
Yields are improving due to science and it almost seems as if we are over supplying demand. There will always be demand but without weather or some form of reduction in production it would seem corn is at value. The funds are also short corn so it may be difficult to get prices above $4 to $4.50 without some interruption in supply.
2017 looks to be as volatile as 2016 with just as much frustration. Producers will have to be vigilant with their marketing and have the ability to adjust their marketing plan when needed. We hope everyone has a safe new year and look forward to helping you in the new year.
If anyone has questions and would like to discuss marketing strategies, call Bob or Laura (1-800-832-1488). We will also try to answer questions in upcoming blogs and we welcome emails to [email protected] or [email protected].
THIS MATERIAL HAS BEEN PREPARED BY A SALES OR TRADING EMPLOYEE OR AGENT OF UTTERBACK MARKETING SERVICES, INC. AND IS, OR IS IN THE NATURE OF A SOLICITATION. THIS MATERIAL IS NOT A RESEARCH REPORT PREPARED BY UTTERBACK MARKETING SERVICES, INC. BY ACCEPTING THIS COMMUNICATION, YOU AGREE THAT YOU ARE AN EXPERIENCED USER OF THE FUTURES MARKETS, CAPABLE OF MAKING INDEPENDENT TRADING DECISIONS, AND AGREE THAT YOU ARE NOT, AND WILL NOT, RELY SOLELY ON THIS COMMUNICATION IN MAKING TRADING DECISIONS.
DISTRIBUTION IN SOME JURISDICTIONS MAY BE PROHIBITED OR RESTRICTED BY LAW. PERSONS IN POSSESSION OF THIS COMMUNICATION INDIRECTLY SHOULD INFORM THEMSELVES ABOUT AND OBSERVE ANY SUCH PROHIBITION OR RESTRICTIONS. TO THE EXTENT THAT YOU HAVE RECEIVED THIS COMMUNICATION INDIRECTLY AND SOLICITATIONS ARE PROHIBITED IN YOUR JURISDICTION WITHOUT REGISTRATION, THE MARKET COMMENTARY IN THIS COMMUNICATION SHOULD NOT BE CONSIDERED A SOLICITATION.
THE RISK OF LOSS IN TRADING FUTURES AND/OR OPTIONS IS SUBSTANTIAL AND EACH INVESTOR AND/OR TRADER MUST CONSIDER WHETHER THIS IS A SUITABLE INVESTMENT. PAST PERFORMANCE, WHETHER ACTUAL OR INDICATED BY SIMULATED HISTORICAL TESTS OF STRATEGIES, IS NOT INDICATIVE OF FUTURE RESULTS. TRADING ADVICE IS BASED ON INFORMATION TAKEN FROM TRADES AND STATISTICAL SERVICES AND OTHER SOURCES THAT UTTERBACK MARKETING SERVICES, INC. BELIEVES ARE RELIABLE. WE DO NOT GUARANTEE THAT SUCH INFORMATION IS ACCURATE OR COMPLETE AND IT SHOULD NOT BE RELIED UPON AS SUCH. TRADING ADVICE REFLECTS OUR GOOD FAITH JUDGMENT AT A SPECIFIC TIME AND IS SUBJECT TO CHANGE WITHOUT NOTICE. THERE IS NO GUARANTEE THAT THE ADVICE WE GIVE WILL RESULT IN PROFITABLE TRADES.