Published on:
00:43AM Jan 28, 2017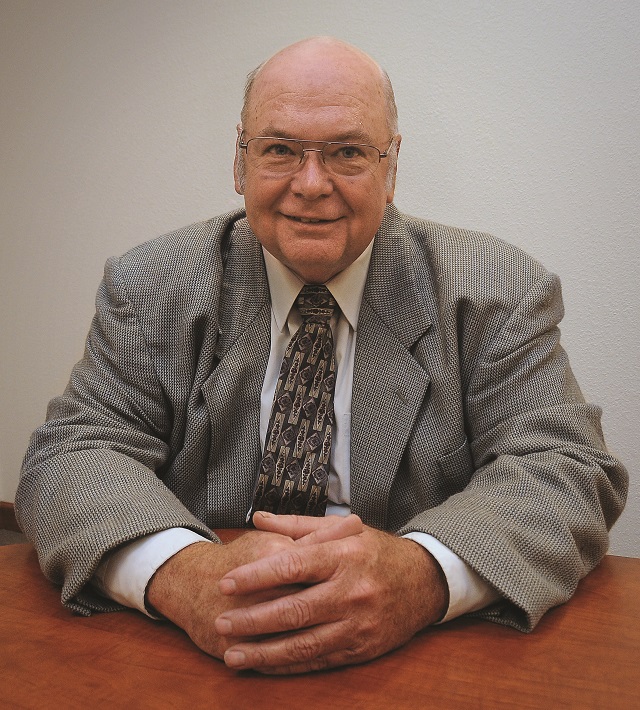 Looking ahead, one should be cautious and have some hedges in place.
Mr. Trump has been our president for one week and he certainly has been busy. It does look like he is trying to accomplish his campaign promises. Looking forward there is the potential for some negative backlash with the thought of a border tax. Also if Mexico who buys almost 30% of our corn production decides to go elsewhere, it will be difficult to see a spring bounce with the ending stocks we have. For this reason, one should be cautious about waiting to sell old and new crop corn. One should watch exports as an indicator for trend and if we have a normal planting season this spring, it will be difficult for the corn market to bounce unless with see weather issues during pollination.
As for soybeans, as long as exports continue to stay at or above expectations and the potential for trade wars is just that, the market should stay somewhat range bound. Bottom line the next couple of months will be volatile with weather being the main indicator for trend.
If anyone has questions and would like to discuss marketing strategies, call Bob or Laura (1-800-832-1488). We will also try to answer questions in upcoming blogs and we welcome emails to [email protected] or [email protected].
THIS MATERIAL HAS BEEN PREPARED BY A SALES OR TRADING EMPLOYEE OR AGENT OF UTTERBACK MARKETING SERVICES, INC. AND IS, OR IS IN THE NATURE OF A SOLICITATION. THIS MATERisIAL IS NOT A RESEARCH REPORT PREPARED BY UTTERBACK MARKETING SERVICES, INC. BY ACCEPTING THIS COMMUNICATION, YOU AGREE THAT YOU ARE AN EXPERIENCED USER OF THE FUTURES MARKETS, CAPABLE OF MAKING INDEPENDENT TRADING DECISIONS, AND AGREE THAT YOU ARE NOT, AND WILL NOT, RELY SOLELY ON THIS COMMUNICATION IN MAKING TRADING DECISIONS.
DISTRIBUTION IN SOME JURISDICTIONS MAY BE PROHIBITED OR RESTRICTED BY LAW. PERSONS IN POSSESSION OF THIS COMMUNICATION INDIRECTLY SHOULD INFORM THEMSELVES ABOUT AND OBSERVE ANY SUCH PROHIBITION OR RESTRICTIONS. TO THE EXTENT THAT YOU HAVE RECEIVED THIS COMMUNICATION INDIRECTLusyY AND SOLICITATIONS ARE PROHIBITED IN YOUR JURISDICTION WITHOUT REGISTRATION, THE MARKET COMMENTARY IN THIS COMMUNICATION SHOULD NOT BE CONSIDERED A SOLICITATION.
THE RISK OF LOSS IN TRADING FUTURES AND/OR OPTIONS IS SUBSTANTIAL AND EACH INVESTOR AND/OR TRADER MUST CONSIDER WHETHER THIS IS A SUITABLE INVESTMENT. PAST PERFORMANCE, WHETHER ACTUAL OR INDICATED BY SIMULATED HISTORICAL TESTS OF STRATEGIES, IS NOT INDICATIVE OF FUTURE RESULTS. TRADING ADVICE IS BASED ON INFORMATION TAKEN FROM TRADES AND STATISTICAL SERVICES AND OTHER SOURCES THAT UTTERBACK MARKETING SERVICES, INC. BELIEVES ARE RELIABLE. WE DO NOT GUARANTEE THAT SUCH INFORMATION IS ACCURATE OR COMPLETE AND IT SHOULD NOT BE RELIED UPON AS SUCH. TRADING ADVICE REFLECTS OUR GOOD FAITH JUDGMENT AT A SPECIFIC TIME AND IS SUBJECT TO CHANGE WITHOUT NOTICE. THERE IS NO GUARANTEE THAT THE ADVICE WE GIVE WILL RESULT IN PROFITABLE TRADES.