Published on:
15:55PM Jul 16, 2016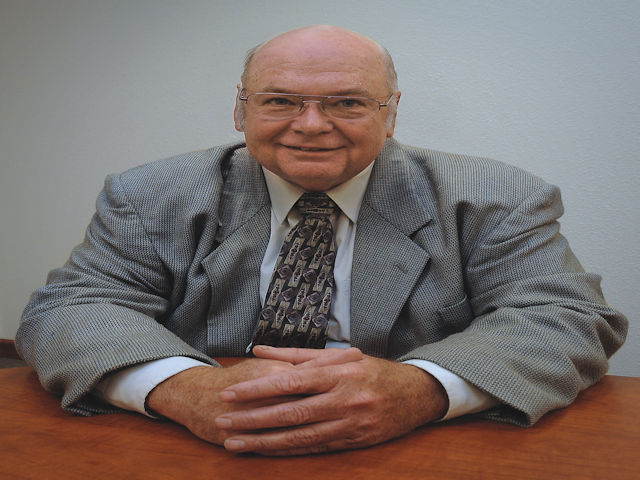 Based on the USDA Crop Progress Report, corn progress is more than 70% good to excellent and many producers are frustrated, exhausted and in some cases angry with marketing this year. The comments received are my crop looked good until July 1 and now I need some rain or when the prices were high I did not know if I was going to have a crop, so I did not sell to I did not sell enough. For those producers who sold too early and are looking at a good yields, they are frustrated. On June 17th, when December corn went to $4.49, those producers who made some cash sales are now angry that they did not sell more. On the whole, many producers are exhausted, wondering where the prices are going and concerned even lower prices are coming.
This week we saw a lot of volatility and big swings in the grains with the potential for a continuation of this type of market movement through July and August. It is all about weather. A heat dome will be in place for the last half of July and if rain is taken out of the forecast, the market will trend higher. It will be difficult to get much above the June high of $4.49 unless a loss of yield is seen.
As for soybeans one has to assume strong support is still at $10.23 (7/7/16 low) and until the market moves below that level, the market should be firm to sideways in trend with near-term resistance at $10.79.
Many are wondering what to do and should they be doing something in the market. Right the moment one could say the market is firm and could go either direction. It would be difficult to trade because if the decision is adverse to the market, one would be adding to their frustration.  This is a moment to step back and reflect on the mistakes made this year and decide now before harvest how one is going to reown or enhance revenue. It is not a time to be chasing a volatile market. At this time the decision should be made to either store or sell any unsold bushels on market rallies.
Our office is putting together a publication for buying strategies on fall lows. If you are interested in receiving a copy, call Laura. If you have questions and would like to discuss marketing strategies, call Bob or Laura (1-800-832-1488). We welcome emails to [email protected] or [email protected].
THIS MATERIAL HAS BEEN PREPARED BY A SALES OR TRADING EMPLOYEE OR AGENT OF UTTERBACK MARKETING SERVICES, INC. AND IS, OR IS IN THE NATURE OF A SOLICITATION. THIS MATERIAL IS NOT A RESEARCH REPORT PREPARED BY UTTERBACK MARKETING SERVICES, INC. BY ACCEPTING THIS COMMUNICATION, YOU AGREE THAT YOU ARE AN EXPERIENCED USER OF THE FUTURES MARKETS, CAPABLE OF MAKING INDEPENDENT TRADING DECISIONS, AND AGREE THAT YOU ARE NOT, AND WILL NOT, RELY SOLELY ON THIS COMMUNICATION IN MAKING TRADING DECISIONS.
DISTRIBUTION IN SOME JURISDICTIONS MAY BE PROHIBITED OR RESTRICTED BY LAW. PERSONS IN POSSESSION OF THIS COMMUNICATION INDIRECTLY SHOULD INFORM THEMSELVES ABOUT AND OBSERVE ANY SUCH PROHIBITION OR RESTRICTIONS. TO THE EXTENT THAT YOU HAVE RECEIVED THIS COMMUNICATION INDIRECTLY AND SOLICITATIONS ARE PROHIBITED IN YOUR JURISDICTION WITHOUT REGISTRATION, THE MARKET COMMENTARY IN THIS COMMUNICATION SHOULD NOT BE CONSIDERED A SOLICITATION.
THE RISK OF LOSS IN TRADING FUTURES AND/OR OPTIONS IS SUBSTANTIAL AND EACH INVESTOR AND/OR TRADER MUST CONSIDER WHETHER THIS IS A SUITABLE INVESTMENT. PAST PERFORMANCE, WHETHER ACTUAL OR INDICATED BY SIMULATED HISTORICAL TESTS OF STRATEGIES, IS NOT INDICATIVE OF FUTURE RESULTS. TRADING ADVICE IS BASED ON INFORMATION TAKEN FROM TRADES AND STATISTICAL SERVICES AND OTHER SOURCES THAT UTTERBACK MARKETING SERVICES, INC. BELIEVES ARE RELIABLE. WE DO NOT GUARANTEE THAT SUCH INFORMATION IS ACCURATE OR COMPLETE AND IT SHOULD NOT BE RELIED UPON AS SUCH. TRADING ADVICE REFLECTS OUR GOOD FAITH JUDGMENT AT A SPECIFIC TIME AND IS SUBJECT TO CHANGE WITHOUT NOTICE. THERE IS NO GUARANTEE THAT THE ADVICE WE GIVE WILL RESULT IN PROFITABLE TRADES.