Published on:
22:13PM Nov 21, 2014
Some of my fondest childhood memories are from working in my dad's tractor dealership with my grandfather, aunts and uncles and long-time employees who became close family friends. My dad has always encouraged my sisters and I in whatever we were interested in. The moment I showed an interest in buying and selling tractors, he knew just how to get me hooked.  
I took my entire life savings of $25 to buy a tractor with my dad.  We planned to buy an Allis-Chalmers tractor with a loader for $50—he was investing $25 and I was investing $25. The loader was stuck in the down position and rooted into the dirt floor in the back corner of the shed. Dad and I labored for hours to pull the tractor out of the barn. During the process, the man came out of the house and said "You can just have that tractor, Rachel."  In the daylight, we could confirm the perks to the old tractor. The engine was ceased, but the tractor boasted a rare and valuable loader system. Within a week, we sold the tractor and turned a substantial profit. Needless to say, I was hooked!
Dealing in antique tractors was only the beginning of my interest! Pretty soon I was competing in tractor pulls and started my own auction company for farm equipment sales.  I recently created Tractor Guide, an app that allows you to determine the year any tractor was built.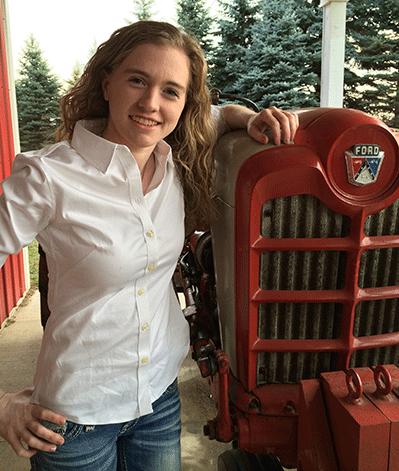 The most significant project has been videos on tractor repair. My goal is to give people confidence to work on their own antique tractor. Viewers can learn how to rebuild their carburetors, governors and distributors. Other viewers can learn how to time their engine; replace a clutch or repair their hydraulic system. I show the repairs in an easy-to-follow format and use ordinary shop tools that most people will already have in their garage. This format allows people to make simple repairs on their own tractors to keep them running like they should. 
I hope you'll join the discussion and follow along. Get ready to talk about tractor repairs, memorabilia, shows, auctions, products and more!
Connect with me on Facebook