Published on:
18:50PM Dec 31, 2018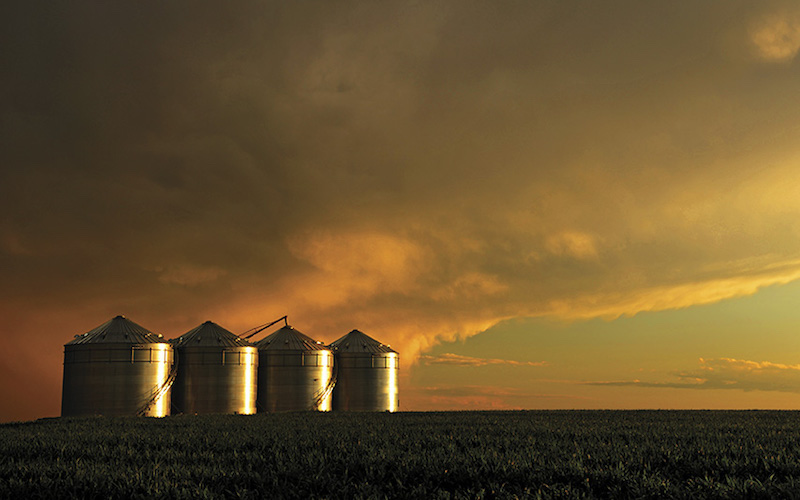 You can subscribe now until the end of the year for $199 per month and can be canceled at any time. This is the first discounted price since the service started, act now.
Howard Tyllas Daily Numbers and Hedge Ideas $199.00 monthly
Howard Tyllas Daily Numbers and Hedge Ideas 1 week trial offer for $50
Attention Corn & Soybean Producers:
One week trial offer for $50 on learning about the best way to hedge. In my opinion, my strategy is the best I have seen since I became a member in 1976 trading corn and soybeans for my own account.
March 2018 Soybeans
9.01
8.98
-------------8.94 Pivotal Uptrend Line
8.89
8.82 FG
5 day chart... Down from last week same day
Daily Chart.. Sideways
Weeklychart Down
Monthlychart... Down 9.34 is the 200 DMA
ATR 12 Oversold 33%
For 1/2/19: Bracket Line Resists, uptrend is key support for the bulls to keep control.
My daily soybean numbers on Monday; my resistance was .00 from the actual high, my pivot acted as support and was .02 from the actual low.
Commentary for Wednesday 1/2/18
12/31/18:
Grains: Funds bought 3,000 corn, and 7,000 soybean contracts, and sold 1,000 wheat on Friday.
No surprise corn and soybeans corrected their oversold conditions bouncing off good support provided by the uptrend line. Considering soybeans touched a tick below $9, corn gave a poor performance. I opened up the soybean chart so you can see how significant $9.40 soybeans are. That is the bracket line and reason I recommended raising your January $8.80 put up to $9.30 for $.15 or were done for less. The uptrend line was the reason I said to get upside back. Nothing changes for me that I had set in stone decades ago, and never wavered since this service started.
Most have had my service for years, and you already know everything I have to teach you, your task is in time to improve your execution of your plan, and to improve the things you know you can such as mindset. I do all the work for you as far as doing the daily numbers for you, and who does not want to listen to someone who has been active for over 40 years. I provide the foundation and the track for you to ride smoothly until your destination, and never get sidetracked. I follow the market price and alert you when it is time to look at your hedge and see if you can improve it.
March 2019 soybeans ended 2017 at $9.88 , posted a high for 2018 at $10.54 on 4/2/18, and posted a low for 2018 at $8.39 on 9/18/18, the middle is $9.47, and we settled on Friday at $8.95 .That means soybeans are down $.92 for the year. This also means the more you hedged this year as every year since
2012 the better you did protecting risk as you pursued a higher price. What is your plan for 2019 soybeans? 1/3 of my book hedged some or all of it months ago when recommended in this service. I still think 10% movement either way is possible from here after the Final report in 2 weeks.
Corn was so strong lately as the funds accumulated a long position, now they are just defending, not really adding to it. Corn chart says there is only $.10 or $.15 up or down from here before the report, and 10% or $.37 movement after the report. March 2018 corn ended 2017 at $3.93 . 2018 high was $4.37 near the end of May, and the low was $3.54 made in mid September, the middle is $3.96. It settled on Friday at $3.75 , so it is only down $.17 for the year.
Both crops were huge in 2018, and maybe the lower price is already built into the soybean price, but not so much for corn. Compare the fundamentals in your mind and ask yourself, should we be higher or lower than the price is now? The only fundamental I need to know is the crop was big, that will not change, but the demand can do anything and cannot be taken for granted. All I can do is compare the past performance in this case the end of 2017, and what the chart in 2018 ending here is, and what the price could be at the end of 2019. I say the same thing as I have since 2012, as long as there is decent production, prices should erode, and rallies will be limited.
Wheat has not been rescued yet and hard to float just above the 2018 low despite corn and soybeans correcting for 2 days. Chart does not show much to the upside except corrective bounces. 200 DMA and the bracket line near $5.50 are formidable resistances. 2018 low is vulnerable to not holding, but a good place when near to take profits on shorts. March 2019 wheat ended 2017 at $4.93 near its 2017 low, so believe it or not, the market the funds were short it seems forever, is up $.18 for 2018. This contract did post a high for 2018 at $6.27 on 8/2/18, and now near the 2018 low made in January at $4.88 .
Want to know what I think for tomorrow and going forward? Subscribe!

The markets covered daily are 2018 & 2019 Soybeans, Corn, and Wheat.
My numbers are sent on part 1 before the night session begins. Commentary follows a few hours later on part 2. (Via your email)
Find out why my USA and Foreign subscribers keep renewing this service for years.

Howard Tyllas Daily Numbers and Hedge Ideas are designed to help you plan your hedging strategies, and speculators for day or longer term trading.
Put yourself in a position to make money, use the daily numbers service!
Email:[email protected]

http://www.futuresflight.com/
Tel. Office 1-702-405-7245 Cell 1-312-823-918
Futures trading involve the substantial risk of loss and may not be suitable for all investors. Past performance does not mean future results.