Published on:
15:33PM Jan 29, 2019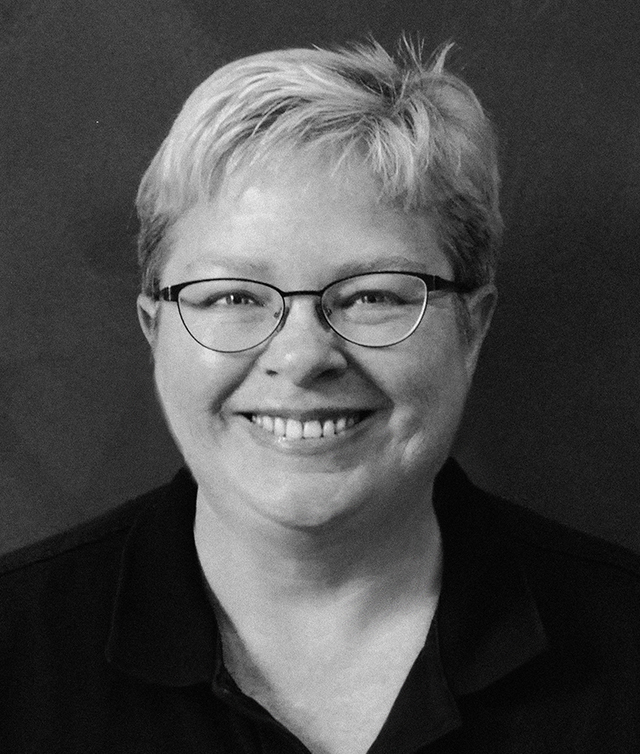 Kassi Rowland and Millicent Obare, guest bloggers
Note:  Kassi Tom Rowland is part of a multi-generation farming operation in northern Indiana and lead farmer for the Farm Journal Foundation's Farmers Feeding the World program for Indiana.  Millicent Obare is principal of the Ng'iya Girls Boarding Primary School in southwestern Kenya.
Kassi talks about her first meeting with Millicent and how it changed her life:
In late 2013 Millicent and two of her students, Naomi and Duncan, came to the United States as part of a 4-H-sponsored trip from Kenya.  I was honored to spend a couple of days with them showing what agriculture looks like on an Indiana farm.  Their visit came at a time while I was reading the book 40 Chances by Howard G. Buffett.  His work completely opened my eyes about the plight of food insecure people around the world.  Millicent, Naomi, and Duncan were able to tell me stories of what they witness daily in rural Kenya and the food insecure people there.
At the time of the visit, Millicent was operating a school of 900 students with only about eight teachers.  The school also had an orphanage and was operating a program about farming. By engaging the students in the program, they were able to have plant a garden and raise a few animals which provided food for school meals. Any surplus food was sold at the market to help to pay the teachers.  The school Millicent ran at that time is a wonderful example of teaching others by doing.  Her encouraging spirit inspired me to do more.
Being a farmer's daughter, one might believe that the thinking about food insecurity would be natural to me.  That was not the case.  I returned to our family farm, Tom Farms to work full time 12 years ago, working in logistics.  In 2012, I moved into a "people" role handling responsibilities such as Human Resources, Land Partner Relations, Education (via in-person visits and Social Media), and Events.   With three major things colliding in late 2013, my world changed...the key events being meeting Millicent and her students reading 40 Chances, and finally learning more about what the Farm Journal Foundation-Farmers Feeding the World program is doing to help combat global food insecurity.  I joined that program in 2015.
Millicent Obare on how students in her school are learning from agriculture:
Farming has always been an integral part of my life and I intend to connect others that touch my life with it.  In my teaching career, the students that I teach find themselves loving agriculture as they see seeds turn to crops and later harvest food that they eat in school meals.
This led to the starting of 4 – K clubs (similar to American 4 – H programs), where students can cultivate, experiment and find joy in practicing agriculture for food production and learning forestry for environmental preservation.
Currently, I am the principal in a new school, the Ng'iya Girls Boarding Primary School, with 350 students.  At the school, we have incorporated agriculture into the curriculum, by including it in lessons in classes on science, social studies, English and Kiswahili.
In science class, regular lessons on topics like soil preservation, crop pests, photosynthesis are conducted in the gardens managed by the school's 4-K club.  Information about how to raise different crops such as bananas and maize (corn) are taught in social studies.  These crops are grown by the club and students learn from working in those plots.
These lessons are important because agriculture is the backbone of African and in particular the Kenyan economy.  About 10 percent of land area in Kenya is suitable for agriculture, with a favorable climate that can support productive farming.  However, most of this land is not put into optimal use.  Obstacles to efficient use of farmland in Kenya include:
Lack of labor,
Poor transport and communications,
Diseases and pests attacking crops and
Poor farming practices
Most farmers practice subsistence farming where they are generally able to just enough produce food to feed their families. To enter large scale farming needs a lot of financial support.  However, the government of Kenya is trying to boost farmers by giving them access to credit to empower them to improve their operations.  Farmers are also being trained on proper land use, farm inputs and how to choose good seeds for a better harvest.
In the last few decades, greater access to technology in farming has also improved productivity, by using more tractors and combines to cultivate the land.  Processing and other types of value addition has not only improved the quality of the product but also created new employment opportunities in rural Kenya.