Published on:
16:24PM Feb 16, 2016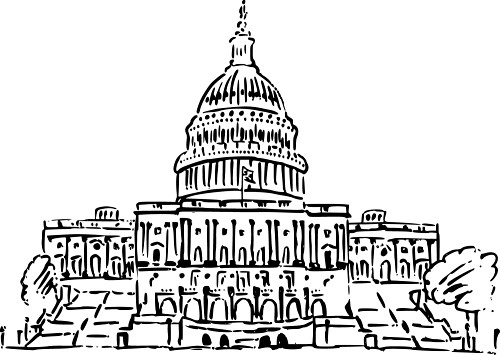 A lot of attention has been paid to the use of ethanol and other renewable fuels by American drivers of cars and trucks in recent months, in part due to the recent release by EPA of revised Renewable Fuel Standard (RFS) targets for 2016 and the subsequent decision of supporters of U.S. biofuels policy to file a federal lawsuit in January 2016 seeking to reverse those revisions.  The political press even followed the issue briefly in the weeks leading up to the Iowa Presidential Caucuses in early February, as candidates on the Republican side sparred over the merits of the RFS.
Some political pundits have speculated about the future of ethanol based on the narrow victory of Senator Ted Cruz (R, TX), the only candidate who chose not to openly embrace the RFS during his campaign in Iowa. Pro-ethanol forces in the state raised the stake by calling on caucus-goers to reject Cruz based on that opposition.  Despite the focus on this issue, none of the 'entrance polling' conducted on caucus night apparently asked Iowa Republicans whether Cruz's ethanol position influenced their voting decision. It is also important to note that Cruz's winning tally was 51,666 votes on February 1st, or less than 2.5 percent of all registered voters in the state of Iowa.
However, all of this focus on the RFS has overshadowed some interesting developments in another potential market for renewable fuels.  On January 20, 2016, the Secretary of Agriculture and the Secretary of the Navy announced the sailing of the John C. Stennis Carrier Strike Group powered by blended fuel that includes biodiesel produced from beef fat and tallow collected from Midwest beef packing plants.  The bunker fuel for these ships totaled more than 77 million gallons, and the ships' fuel mixture drew the description of a 'Great Green Fleet' in a USDA press release.
The U.S. military uses about 4.6 billion gallons of petroleum-based fuel every year-gasoline, diesel, and jet fuel.  Although this is less than 4 percent of total U.S. gasoline consumption, those seeking to sell into this new market do not face anything like a 'blend wall' in terms of limitations on the share that renewables can capture or the types of obstruction to distribution and use of biofuels created by the U.S. petroleum and automobile industries.  The military is particularly focused on gaining access to supplies of what are known as 'drop-in' renewable fuels, which can be blended at various levels with conventional fuel types without need for special equipment or delivery mechanisms.
Why is there such intense interest in renewable fuel by the Pentagon?  Defense Department officials see climate change as a national security risk, and want to do their part in addressing this problem by reducing their emission footprint, both in liquid fuel and electricity consumption at bases around the world.  They are also concerned about the vulnerability of the current U.S. electrical grid and other conventional sources of energy to cyberterrorist attacks, and thus want to diversify their energy sources. There are also more concrete dangers--an estimated 3,000 American soldiers have been killed or injured during the conflict in Afghanistan while serving on convoys moving fuel through the countryside since 2001.
The Department also faces a statutory mandate from Congress to incorporate renewable energy in their DOD facility consumption, up to at least 25 percent of total usage by 2025.  This mandate was first established in the National Defense Authorization Act of 2007, late in the administration of President George W. Bush.
In addition to the renewable fuel project described above, both the Army and the Navy are installing solar panels and wind turbines on bases across the country.  At Fort Hood in Texas, the Army is building a wind and solar array that will be able to generate 230 Gigawatt hours of energy when completed.  At a NATO base in Hungary, troops are testing the capabilities of transportable solar panels to deploy in humanitarian and combat operations.

Although this effort has received some political pushback in recent years, especially by climate change skeptics in Congress, the U.S. military plans to move forward on this initiative.  The U.S. government spends more than a billion dollars per year on this effort, which should provide significant opportunities for more renewable fuel production, benefiting U.S. farmers.