Published on:
14:15PM May 19, 2015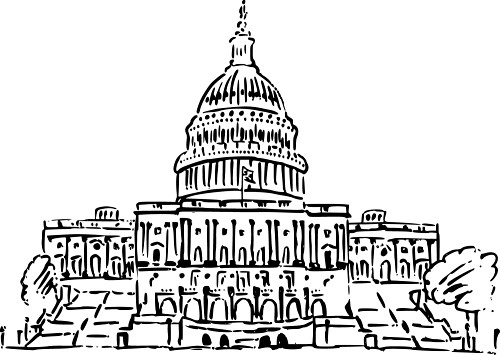 The modern concept of a farmers market, where local farmers regularly gather at a particular place in cities and towns during the summer to sell their fresh produce directly to consumers, dates back several decades. One of the earliest such outlets was the Los Angeles Farmers Market established in 1934 (and still operating), nestled in downtown Los Angeles between the La Brea Tar Pits and West Hollywood.  More farmers markets popped up during World War II, often to sell the fruits and vegetables grown in the 'Victory Gardens' promoted as an opportunity for civilians to contribute to the war effort by many prominent Americans, including then-First Lady Eleanor Roosevelt.  One study identified 724 farmers markets operating in the United States at the end of the war in 1946.
The movement waned during the next few decades, as middle class families increasingly moved out of cities into suburban neighborhoods, and were provided with produce that was mass produced, trucked long distances over the new interstate highway system, and sold at nearby supermarkets.
The modern, "open air" community farmers market movement was revived in the 1970's, in part by the passage of the Farmer-to-Consumer Direct Marketing Act of 1976 (P.L.  94-463), that authorized county extension agents to work with farmers on these activities.  At the time, market experts and partial surveys suggested that there were about 600 enclosed and open air farmers markets still operating nationwide.
USDA began to systematically identify farmers markets in 1993, with the first nationwide count in 1994 at 1,755.  A Rutgers University survey of New Jersey consumers who visited farmers markets and other direct marketing outlets in 1994 found that the majority of respondents were middle class, middle-aged, and white suburban residents, who "welcomed the opportunity to get fresh, high quality produce at lower costs."   
In the early 2000's, farmers and market organizers  started to recognize  that individuals living in low-income U.S. households were having a difficult time incorporating adequate fruits and vegetables in their diets.  Many of them participate in programs such as the Supplemental Nutrition Assistance Program (SNAP) and the Special Supplemental Nutrition Program for Women, Infants, and Children (WIC) which help provide sufficient caloric intake for most of them, but they often didn't get the right foods. Farmers soon recognized that consumers using SNAP, WIC and Senior Vouchers programs were an untapped market, often visiting their market stands and spending more than just provided by USDA nutrition programs.
Beginning with the 2008 farm bill, pilot programs and numerous private efforts were launched to provide SNAP recipients with nutrition incentives to purchase more fresh produce.  The non-profit Wholesome Wave started its Double Value Coupon Program (DVCP) in 2008, providing SNAP recipients a monetary bonus when they use their EBT card to buy food at participating farmers markets.  Now operating in 24 states and the District of Columbia, the participating markets involve more than 3,500 farmers and provide healthy food to nearly 36,000 SNAP families using nutrition incentives.  Multiple studies have found that SNAP participants availing themselves of such incentives at farmers markets consistently consume more fresh produce than do SNAP participants who do not shop at farmers markets.
In part because of the expanded customer base, farmers markets and other local food outlets are becoming an increasingly attractive opportunity for farmers, especially for beginning farmers and those with small and medium-sized operations.  Annual revenue from direct marketing of food is about $6 billion, with about one-fifth of that generated in farmers markets.
From the beginning of her husband's Presidency, First Lady Michelle Obama's 'Let's  Move' campaign has focused on reducing the frequency of obesity among children in the United States by emphasizing two aspects of their lifestyles--eating more healthy foods and getting more exercise. That effort has included encouraging the establishment of more community gardens (including one on the White House grounds) and farmers markets.  In September 2009, she presided over the opening of a farmers market in downtown Washington, DC, only blocks away from the White House a market also featuring "Double Dollars" for SNAP, WIC and Senior families.
The 2014 farm bill included additional funding for the Farmers Market and Local Food Promotion Program (previously the Farmers Market Program), which will now also provide grants to non-profit organizations or commercial enterprises that process, distribute, aggregate or store locally or regionally produced foods.   The legislation also allocated $100 million over the next five years for the development of projects designed to encourage increased purchases of fruits and vegetables by SNAP recipients, such as the DVCP nutrition incentive SNAP program promoted by Wholesome Waves.
As the 2015 summer season looms, USDA estimates that there are 8,248 farmers markets nationwide, a 370 percent increase over the initial total from the 1994 survey.  According to USDA's Agricultural Marketing Service, just over 5,900 farmers markets now accept EBT cards from SNAP participants, or about 71 percent of the total.
We owe it to ourselves and our children to do a better job of incorporating fresh produce into the American diet.  It is clear that bringing farmers and low-income consumers together directly at farmers markets is a proven way of achieving that objective.  Let's get to work and make the appropriate investments to get this effort beyond the pilot stage—this approach is a win-win for both farmers and consumers.