Published on:
13:57PM Jun 04, 2015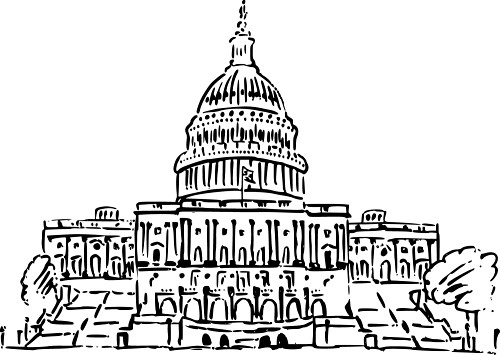 The trend is relentless--the average age of American farmers continues to creep upwards, although recent data suggest that the aging process of the U.S. farming population may be slowing somewhat.  The 2012 Census of Agriculture reports that the average age of principal operators on U.S. farms is 58.3 years of age, with only 8.1 percent of all operators below the age of 35.  At the other tail of the age distribution, 29 percent of all farm operators are 65 years or older, which is past the average age at retirement of all Americans of 62 years of age. We don't know how active in the business these 900,000 older farmers are, but they told USDA as of three years ago that they were still farming.
This phenomenon is not limited to U.S. agriculture. As the members of the baby boom generation--the roughly 77 million Americans born between 1946 and 1964--enter retirement in increasing numbers, there is concern that the working age population of the United States will be hard-pressed to pay sufficient payroll taxes into Social Security and Medicare to meet the needs of those nearing eligibility for those programs. One-fifth of the baby boom cohort has already reached 65 years of age, and another quarter will follow in the next five years.
U.S. agriculture is likely not at risk of imploding if the numbers of young people entering farming do not increase appreciably over the next decade or so.  As long as farming remains profitable, the land will continue to be cultivated.  However, it seems likely that the concentration of production among the biggest operations will accelerate if a larger share of older farmers sells off their farms rather than pass them along to younger relatives or to unrelated, new farm operators. In 2012, the roughly 160,000 farms with market revenue of $500,000 or more (7.5 percent of all farms) accounted for 80 percent of total U.S. farm revenue. By contrast, there were only 47,000 farms in that income category in 1992, in aggregate generating about 46 percent of total U.S. farm revenue.
One impact of the graying farm population is that older farmers may be more cautious about adopting new technology and practices than their younger counterparts, especially if the older farmer has no succession plan in place for his or her farm that would help justify an investment with a long-term payoff.  While past research is mixed about the relationship between age and the propensity to innovate (depending largely on the costliness of the new technology), such research shows unambiguously that education status is positively related to farmers' willingness to adopt new technology or practices. While USDA's Agricultural Resource Management Survey (ARMS) indicates that young farmers and older farmers have similar levels of education on average (59 percent of farmers 34 years and younger have at least some college education, as compared to 54 percent of farmers 65 and older), the educational experience of younger farmers is clearly more recent, thus they have received more exposure to the newer forms of technology.
USDA has many programs which can provide assistance to young and beginning farmers seeking to get a foothold in the business. Through the Farm Service Agency, beginning farmers have priority access to direct and guaranteed loan programs (both operating and ownership), access to a down payment assistance program, priority access to purchase farmland forfeited to USDA due to non-payment of loans and to buy land coming out of Conservation Reserve Program contracts through the Transition Incentive Program (TIP).  New provisions in the 2014 farm bill allow beginning farmers who have farmed for fewer than five years to receive crop insurance premium subsidies 10 percentage points greater at each coverage level than would otherwise be available;  a beginning farmer previously involved in a farming operation can use the previous producer's production history (APH) or assigned yield in determining yield coverage; and a beginning farmer can replace each excluded yield in his or her APH with a yield equal to 80 percent of the applicable transitional yield.
In addition, funds from three sources--the Beginning Farmers and Ranchers Development Program, the Sustainable Agriculture Research and Extension (SARE) program, and the Risk Management Education program--have gone towards establishing numerous regional or state-based projects aimed at helping young and beginning farmers.  The Value-Added Producer Grants program also contains a priority and a funding set-aside for beginning farmers and for farm coop and business projects that can demonstrate increased beginning farmer economic opportunities.  Also, under the Environmental Quality Incentives Program (EQIP) run by the Natural Resources Conservation Service, beginning farmers and ranchers may be eligible for increased practice payment rate to support implementation of conservation practices and conservation plans.  NRCS has set aside a portion of funds for both EQIP and the Conservation Stewardship Program for separate beginning farmer ranking pools so new farmers do not have to compete against more established farmers in gaining access to conservation assistance.

For help with farm succession planning, land grant universities or related extension services in Iowa, Minnesota, New Hampshire, Montana, New Jersey, and Washington State offer assistance or material to older farmers to get started with.  In addition, Farm Journal's Legacy Project provides numerous resources in this area (http://www.farmjournallegacyproject.com/).