Published on:
14:34PM May 07, 2015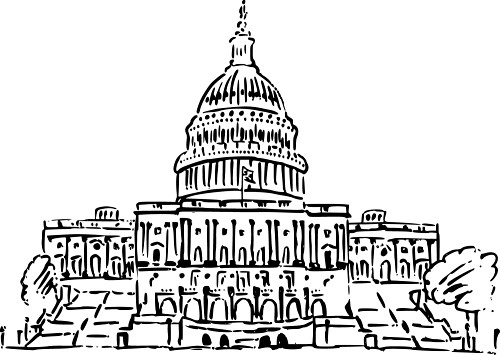 The Livestock Mandatory Reporting Act (LMRA) was adopted by Congress in 1999,  and Congress is currently in the process of considering reauthorization of the program, which expires on September 30, 2015. Although the legislation was somewhat controversial at the time, most analysts agree that more transparency in pricing has been helpful for the U.S. livestock market.
In the late 1990's, producer concerns about price transparency emerged as a policy issue after the collapse of hog prices in the autumn of 1998 which occurred primarily due to a bottleneck at slaughter facilities.  At one point, hog prices fell as low as $8 per hundredweight.  Then Secretary of Agriculture Dan Glickman stepped in to strengthen demand by making additional pork purchases to donate to school lunch programs and other institutions such as food banks and hospitals. The Department of Agriculture (USDA) also provided direct assistance totaling nearly $180 million to hog producers invoking Section 32 authority to 're-establish farmers' purchasing power'.
Despite those federal interventions, the number of U.S. farms which reported having hogs and pigs fell by more than 25 percent between 1997 and 2002 as tallied in the Census of Agriculture.  A major portion of that decline is attributed to increased contract production of hogs over the last few decades.  According to a 2013 USDA/ERS report, the share of U.S. hogs produced under contract increased from 5 percent in 1992 to 67 percent in 2004.  
As a consequence of that integration process, the share of hogs sold on open markets generating publicly reported prices also declined.  Hog  producers felt that they were being placed at an information disadvantage in negotiating the terms of their contracts, and their representatives in Washington DC pressed the government to assure that there would be more transparency in pricing to reduce the opportunities for market manipulation.  Although cattle  producers did not experience a price shock at that time of the same magnitude as hog producers, some of them also joined the effort to seek more pricing transparency as their sector was also in the throes of increased vertical integration.
The initial effort to coax livestock integrators to voluntarily report their transaction prices fell short, as there were concerns that the reports did not include a representative sample of transactions that could help farmers understand market behavior adequately in all parts of the country.  Five individual states adopted their own mandatory price reporting requirements before Congress got on the bandwagon in late 1999.  The LMRA was not adopted as a stand-alone piece of legislation, but was tacked onto the fiscal year 2000 agricultural appropriations bill as title IX.  At the time, the legislation was opposed by some of the industry who asserted it would impose unnecessary costs on the system.
As Congress considers the third renewal of the LMRA in 2015, the consensus of studies as assessed by agricultural economists Clement Ward and Stephen Koontz of Oklahoma State University appears to be that mandatory livestock price reporting has been beneficial on net for the following reasons:
it increased price transparency,
it better reflects the true variability of market prices than did voluntary reporting,
it improved pricing accuracy, and
it improved market efficiency.
One of the fundamental roles of USDA is to provide price and market information to farmers and other market participants.  With the recent changes in the market structure of the livestock sector, the requirements of the LMRA are an important tool to help USDA fulfill that responsibility.