Published on:
16:56PM Dec 09, 2015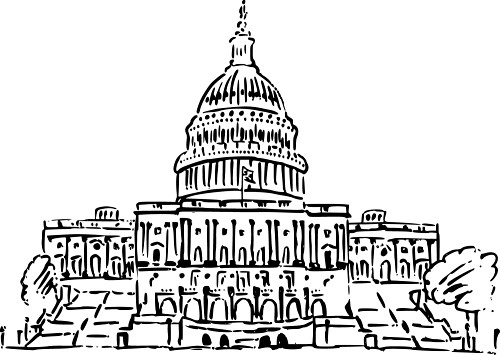 Almost since food products using ingredients from genetically modified crops were introduced into the market in the mid-1990's, there have been efforts by opponents of the technology to restrict access to such products.  In the European Union, a de facto moratorium on imports of such products was imposed in 1999.  Challenged by the United States, Canada, and Argentina through the dispute settlement process established by the World Trade Organization, the complex approval process was found to be inconsistent with global trading rules by a dispute settlement panel in 2006.  In its place, the EU erected a system of rules requiring labels on foods containing GMO ingredients that has effectively shut off EU markets from such products by stigmatizing consumption of such products by the general public.
U.S. opponents of GMO technology have sought to import this approach from across the Atlantic Ocean through a variety of mechanisms.  The first phase involved introduction of bills in Congress which would mandate labeling of GMO foods nationwide.  Starting in 1998, Congressman Dennis Kucinich (D, OH), introduced such a bill every session until he left the House in 2013.  Other members of Congress took up the cause in the 113th and 114th Congress, led by Rep. Peter DeFazio (D, OR) and Rosa DeLauro (D, CT).  Similar bills have also been introduced in the Senate, primarily by Senators Barbara Boxer (D, CA) and Richard Blumenthal (D, CT).  In the current Congress, the House version (HR. 913) has 52 sponsors or co-sponsors, and the Senate version (S.511) has 15 sponsors or co-sponsors.  None of these bills has ever made it out of the committees they were referred to.  A related bill, introduced by Senator Bernie Sanders (I, VT) in 2013, would have allowed individual states to impose mandatory labeling rules.  This bill was offered as a floor amendment to the most recent farm bill when it was considered on the Senate floor, and was defeated on a vote of 71-27.
Having failed to enact legislation at the national level to date, anti-GMO groups have leveled their sights at the state level, pushing for state laws that require labeling of GMO foods.  They were able to collect sufficient signatures in several states over the past three years to get referendum measures on statewide ballots--California in 2012, Washington state in 2013, and Colorado and Oregon in 2014.  All these measures were vigorously resisted by groups within the U.S. agriculture and agribusiness sector, and none of them passed, although the Oregon measure in 2014 fell less than 900 votes short of passage out of more than 1.5 million votes cast.
Over the last few years, stand-alone bills have also been introduced in at least 30 state legislatures which would require GMO labeling.  Three states have enacted such laws--Maine, Connecticut, and Vermont, although the first two laws were conditioned on adoption of similar laws by at least four neighboring states before they could be implemented.  The Vermont law, passed in 2014, has no such conditions, and is due to take effect on July 1, 2106.
Although the state of Vermont has a population of 626,000, or about 0.2 percent of the U.S. population, the U.S. food and agribusiness sector is paying considerable attention to this pending law.  A lawsuit was filed in federal district court in 2014 by the Grocery Manufacturers of America (GMA) and other food agribusiness groups seeking to halt implementation of the Vermont law.  In a decision in late April 2015, Chief Judge Christina Reiss declined to issue an injunction halting the law that had been sought by the plaintiffs in the case pending the court's final determination on the initial lawsuit. In October, the Second Circuit Court of Appeals heard oral arguments on the appeal filed by plaintiffs on the April ruling by Judge Reiss.  A decision is expected by the end of the year.
In addition to the lawsuit described above, there are ongoing efforts in Congress to forestall the Vermont GMO labeling law and any other similar laws that might be under consideration at the state level.  Congressman Mike Pompeo (R, KS) introduced legislation that would establish federal rules for voluntary GMO labeling, and pre-empt any existing or future state or local measures that require GMO labeling.  His bill, the Safe and Accurate Food Labeling Act of 2015 (HR.1599), was introduced in March 2015, reported out of the House Agriculture Committee and adopted by the full House on July 21, 2015 on a vote of 275-150.  The Senate has not yet taken action on the legislation, and recent reports suggest that Senate efforts to negotiate a bipartisan bill will not be completed by the end of 2015.  A legislative rider either incorporating the Pompeo bill or a smaller provision aimed solely at preventing the Vermont law from taking effect could also be added to the omnibus fiscal year 2016 appropriations bill now being finalized for Congressional consideration later this month.