Published on:
20:22PM Feb 23, 2016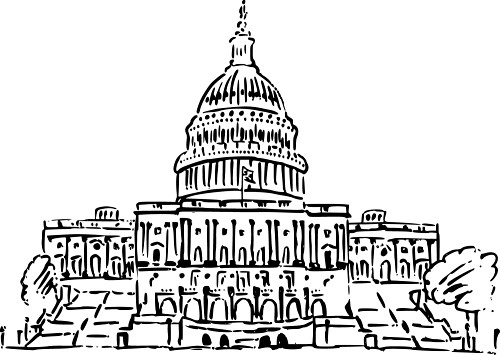 On February 10th, the Farm Journal Foundation held a Global Food Security Forum at the 2016 World Agricultural Expo in Tulare, California.  The event featured USDA Deputy Secretary of Agriculture Krysta Harden as a keynote speaker, as well as a panel discussion of the importance of global food security to U.S. and California agriculture.  Participants in the panel included Mr. Jesse Larios, cattle producer from Brawley, CA and California Lead Farmer in the Foundation's Farm Team Program, Dr. Bill Erysian from Cal-State Fresno, and Mr. Tomas Oliva, Senior Field Representative for Rep. Juan Vargas (D, CA).
The Deputy Secretary spoke eloquently about the important role that U.S. agriculture plays in feeding the world, and Mr. Larios and Mr. Oliva briefly discussed their personal experiences with hunger as young people, a barrier which both of them have managed to overcome in their successful careers.  Mr. Erysian described the program he has been running at Fresno State, which provides basic training about agriculture and food security to U.S. military service members deploying to overseas posts in developing countries.
As Deputy Secretary Harden prepares to leave USDA at the end of February for a position in the private sector, I spoke briefly about what she has meant to U.S. agriculture at the beginning of the event.
"Before we get started on this event, I wanted to take this opportunity to honor the accomplishments of Deputy Secretary Krysta Harden, who is leaving USDA at the end of this month.  Throughout her long and distinguished career in Washington, the Deputy Secretary has always fought to protect the interests of farmers, here and around the world.
Since starting in Washington as a House staffer in 1982, through her work for the American Soybean Association and the National Association of Conservation Districts and her various roles at USDA since 2009, the Deputy has always had great instincts about what best serves the needs and interests of farmers.  This capacity is not surprising, since she grew up on a family farm in Southwest Georgia, an operation that has been in existence since the 19th Century.
Upon taking up her position as Deputy Secretary of Agriculture in August 2013, Krysta was almost immediately faced with the task of managing the implementation of the 2014 Farm Bill along with the many day-to-day administrative responsibilities of that position at USDA.  Despite the farm bill's length--949 pages-and the complexity of delivering a largely new set of commodity programs to farmers, long-time observers of U.S. farm policy have proclaimed this process to have been one of the smoothest farm bill transitions in recent decades.
In the last several years, she has taken personal interest in tackling how to encourage new and beginning farmers to get started and thrive in agricultural production, in recognition of the fact that the average age of principal operators on our farms was 58 years old as of the last Census of Agriculture. She also established a Women in Agriculture Mentoring Network at USDA last year, which currently has 1,000 members and is still growing.
As the global population is expected to reach 9.7 billion by 2050, the U.S. agricultural system will play a critical role in feeding a growing world. The Deputy Secretary has taken the lead on these issues within USDA -- accompanying the first all-female delegation of U.S. senators to look at these on the ground in two countries in Africa in 2014.  She also testified before the Senate Agriculture Committee last year on the Department's important role in global agricultural development programs. We are grateful for her leadership in this area and commend her vision and dedication to farmers around the world.
Krysta has brought much energy and imagination to the role of Deputy Secretary, and she will be sorely missed not just by her colleagues at USDA but by people throughout the American agricultural community.  On behalf of the Farm Journal Foundation, I'd like to thank the Deputy for all she has done for agriculture throughout her career."