Published on:
10:11AM Aug 04, 2020
Lifeless, uninspired, dreary, lackluster, take your pick.  Any of these adjectives would be appropriate to describe the action in the grain and soy markets at this time, and why not, as there would appear to be no "out of the ordinary" driving force to instill life into the price action.  Sure, we have witnessed a sizeable uptick in export sales business to China as of late, but that was long anticipated. When you look at a snapshot of the conditions across the nation, outside of a spot in western Iowa and to a lesser extent in Northern Ohio, it would appear that we are not experiencing any significant issues in the major growing regions.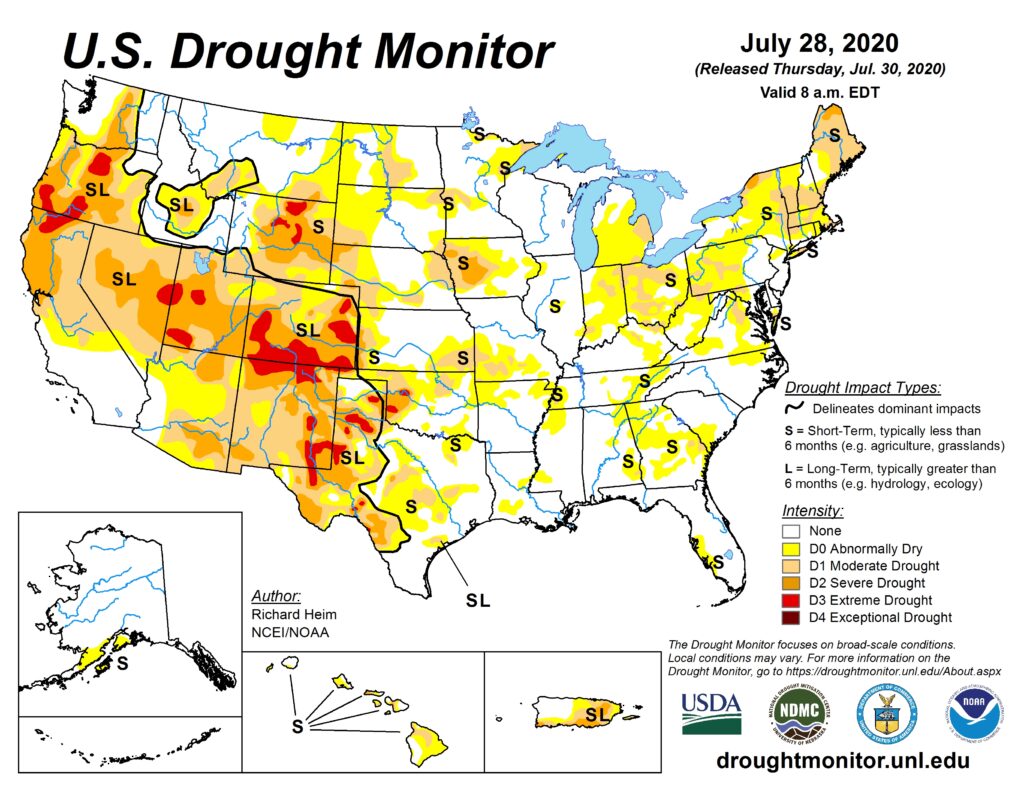 This was reflected in the weekly updates as corn in the good/excellent category was left unchanged at 72% and beans improved 1% to 73%.  Corn silking has reached 92% compared with an average of 87% and beans blooming at 85% versus 82%.  So, we wait and continue wandering semi-aimlessly in the commodity wilderness that we have been trapped within now for the past five years.  When will that modern-day Joshua arrive to lead us into the promised land?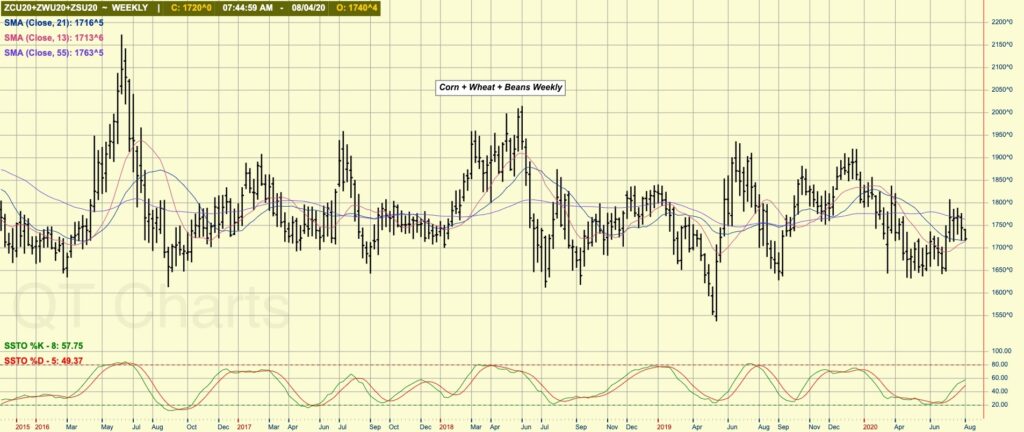 It is worth pointing out that the CRB Index continues to rise, helped immensely by the record-setting advance in gold, the substantial rally in other metals, and to a lesser extent the partial recovery in crude oil.  Obviously, the grain/soy boat is still so overloaded that even this rising tide cannot lift it off of the bottom of the bay. It is worth pointing out as well that after recording a 180% advance from the April panic lows, Brent Crude has leveled off and if anything would appear poised for a slip lower again into the fall.  There would seem to be no urgency to lock in fuel prices for now.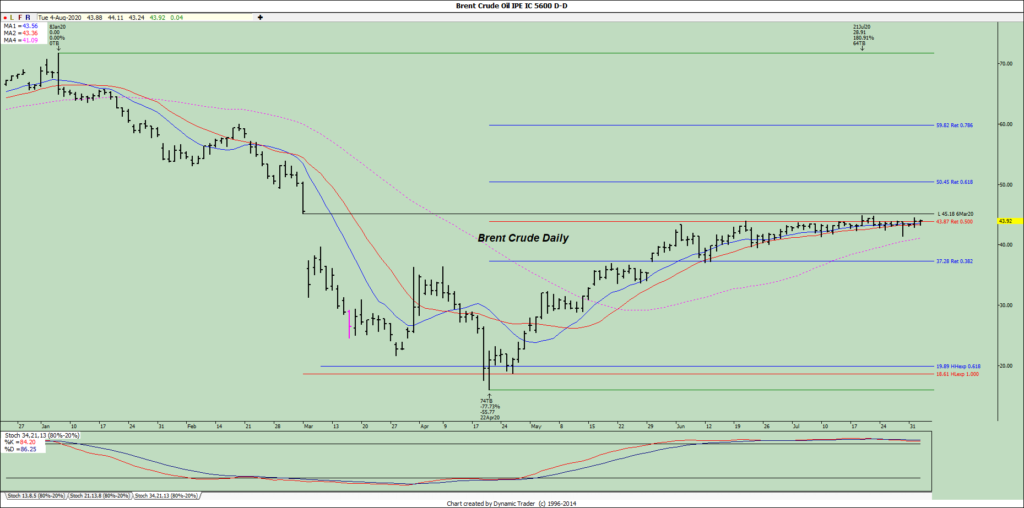 Next up in the calendar, the August 12th crop production release.